2022 NFL Draft: Rookies Who Landed in the Worst Situations for Dynasty Leagues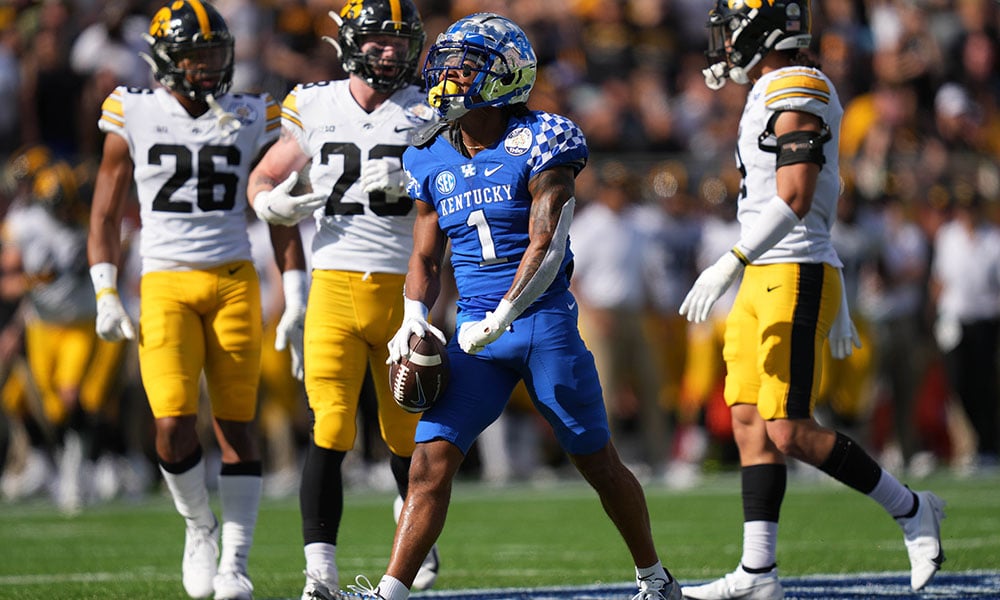 Tyler Justin Karp
Posted On May 12, 2022
As dynasty managers know, landing spot and draft capital are crucial to any rookie's success. Last year, I wrote both the best situations and the worst situations articles, and I really enjoyed putting them together. However, in 2021, we knew a lot more about landing spots before the NFL Draft. Trevor Lawrence and Zach Wilson were locks at first and second overall, the 49ers were taking a quarterback at third overall, and the Falcons and Bengals had constant links to Kyle Pitts and Ja'Marr Chase, respectively.
But this year, the NFL Draft was far more wide-open, as there were no top-tier prospects at any fantasy-relevant position. Therefore, it was far more challenging to predict landing spots, although draft capital fell similarly to what I expected. Interestingly, it felt like there were far more good landing spots than bad ones, but I've picked out five players who fell into tough situations. Let's jump into it!
Dotson had an interesting landing spot, as the Commanders traded up for him and drafted him 16th overall. I never expected him to go that high in the NFL Draft, and I projected him as a second-round pick beforehand. But even though he received excellent draft capital, his landing spot on the Commanders could not be any worse.
Starting quarterback Carson Wentz reached a new low in 2021, averaging only 209.6 passing yards per game. The Commanders also drafted all-around running back Brian Robinson in the third round to add to Antonio Gibson and JD McKissic, signaling an intent to run even more in 2022. The Colts' 2021 offense likely serves as a template for the Commanders' 2022 offense.
Chart courtesy of Pro Football Reference.
Of course, the Commanders don't have Jonathan Taylor in their backfield. Still, McKissic is a decent approximation for Nyheim Hines, and Gibson and Robinson combined may be able to approach Taylor's production. As you can see, the Colts and Wentz failed to support any relevant receivers beyond Michael Pittman, as everyone else had only scraps. While Dotson is a better player than any of the Colts' secondary weapons, he also has superior competition from Curtis Samuel and Logan Thomas. With Wentz, I fully expect the Commanders' offense to look like this one, with Terry McLaurin as the only usable fantasy receiving weapon.
However, I wouldn't completely dismiss Dotson in rookie drafts because his immediate landing spot is terrible. McLaurin and the Commanders haven't agreed on an extension yet, and his contract expires after this year. The Commanders can also escape Wentz's contract after 2022, taking zero dead cap. First-round wide receivers essentially always get an opportunity for targets eventually, and Dotson is a talented player. He may represent a good value in rookie drafts if he drops too far down the board.
SUBSCRIBE TO DLF PREMIUM!
Gain Instant Access to this resource and so much more!.

Premium membership provides access to all of our industry-leading dynasty fantasy football content.
You can also get a DLF Premium Membership for FREE! Find out how.
2022 NFL Draft: Rookies Who Landed in the Worst Situations for Dynasty Leagues