IDP Rookie Review: Week Three
The injury bug finally bit a few of this season's top rookies this week – Chase Young, Jordan Fuller and L'Jarius Sneed among them – but we also got to see some other rookies for the first time.
Each week in this article, I'll keep watch on a number of IDP rookies to provide a look at their play and progress. I'll also keep tabs on playing time and statistics for some of your bench and taxi squad stashes. By the end of the season, we should have a good feel for who to build around, who to keep rostered, and who to let go.
As always, let me know in the comments section if you want more information on anyone covered or not covered.
DEFENSIVE LINEMAN
42 (54%) snaps; four solo tackles, one assist; three tackles for loss
One week after committing two costly penalties in the Panthers' loss to Tampa Bay, Brown had a nice game and was a run stuffer inside, ringing up a couple of tackles for loss on runs by Austin Ekeler and Joshua Kelley.
24 (39%) snaps; two solo tackles; one quarterback hit
Chaisson surprisingly only saw 24 snaps in Jacksonville's Thursday night loss to Miami. The Jaguars need to help Josh Allen, and it's not coming from the defensive tackles, or Dawuane Smoot or Adam Gotsis on the other side. Yes, Chaisson is light by defensive end standards – he's a Thanksgiving dinner north of 250 – but he has looked disruptive at times and should start getting a larger role if the Jaguars expect to up the pressure on opposing quarterbacks.
32 (39%) snaps; two solo tackles, two assists
We finally got our first look at Davidson, who made his debut after sitting the first two weeks recovering from a knee injury suffered in training camp. The former Auburn star looked good, getting a pressure on Mitchell Trubisky, and making a sweet belly-down-on-the-ground tackle on David Montgomery. Falcons fans need something to get excited about, and Davison looks like he can be a nice complement to Grady Jarrett and Tyeler Davison at defensive tackle.
24 (35%) snaps; one solo tackle; one sack; one tackle for loss; two quarterback hits
Epenesa saw increased playing time and made the most of it. On the Rams' opening drive, he tracked down a scrambling Jared Goff from behind for his first career sack, and later in the game got in a big hit on Goff on his touchdown pass to Robert Woods. He may never get enough snaps this year to warrant a starting lineup spot, but it's good to see him already producing.
28 (54%) snaps; one solo tackle, one assist; one pass defensed
Kinlaw looks more and more like a playmaker with each passing week. The statistics aren't there yet, but he's more noticeable around the ball. In the second quarter, he got his hands up to deflect a Daniel Jones pass on third down to help hold New York to a field goal.
30 (37%) snaps; three solo tackles; one sack; two tackles for loss; one quarterback hit
After an impressive training camp, Robinson was a surprise healthy scratch for the first two weeks of the season. Finally active, the fifth-round pick from Syracuse provided a big spark for the Seahawks' anemic pass rush, turning in a huge sack of Dak Prescott with 22 seconds remaining and the Cowboys on Seattle's 22-yard line. Robinson lacks elite size for a defensive end but has elite athletic traits, and could be a productive fantasy asset as a pass rusher in Seattle's rotation.
25 (33%) snaps; two solo tackles, one assist; one tackle for loss
Wonnum is getting run on the outside on passing downs with Ifeadi Odenigbo sliding inside. He showed speed and power on some of his rushes, and used his long arms to disengage a tight end block and tackle Derrick Henry in the cutback lane on one of his solo tackles. It's at least promising to see him playing a role while Danielle Hunter is on injured reserve, even with Hunter, Yannick Ngakoue and Odenigbo all ahead of him on the defensive end depth chart.
13 (21%) snaps
Breathe easy, Young owners: the groin injury that forced Young from week three's game against Cleveland on the first play of the second quarter isn't serious in nature. The moderate strain will keep Young out of Sunday's game against Baltimore, but there's reason to believe he'll return in week five.
Others of note:
Bradlee Anae, DE DAL – two (3%) snaps
Michael Danna, DE KC – 24 (43%) snaps; one solo tackle
Raekwon Davis, DT MIA – 13 (20%) snaps; two assists
Jordan Elliott, DT CLE – 23 (35%) snaps; one assist; continues to work as the third tackle behind Sheldon Richardson and Larry Ogunjobi
Yetur Gross-Matos, DE CAR – 24 (31%) snaps; one solo tackle, one assist
DaVon Hamilton, DT JAX – 34 (56%) snaps; one solo tackle, one assist
Larrell Murchison, DE TEN – 15 (23%) snaps
Julian Okwara, DE DET – eight (12%) snaps
Malcolm Roach, DT NO – 30 (48%) snaps; one assist; undrafted rookie has been a pleasant "real NFL" surprise but has no fantasy value
Tershawn Wharton, DT KC – 11 (20%) snaps
Notable inactives and injuries:
Ross Blacklock, DT HOU – healthy scratch; he was ejected for throwing a punch toward the end of Week Two's loss to Baltimore
Neville Gallimore, DT DAL – healthy scratch after receiving 20 total snaps in the first two weeks
James Lynch, DT MIN – has yet to be active through three weeks
Justin Madubuike, DT BAL – continues to recover from a knee injury suffered late in camp, but we could see his debut in Week Four
Jason Strowbridge, DE MIA – another week, another healthy scratch for the fifth-round pick
LINEBACKERS
Krys Barnes, LB GB
17 (28%) snaps; started; three solo tackles, five assists
Say this for Barnes – he's amazingly efficient. In 47 snaps this season, he has 17 total tackles. He's on the fantasy radar again this week following Christian Kirksey's multi-week shoulder injury. Sophomore Ty Summers stepped into Kirksey's every-down role on Sunday, so it's unlikely Barnes will see a significant uptick in snaps. Barnes is a risky start right now, but you could do worse given his production in limited snaps.
14 (17%) snaps; one assist; one pass defensed
Brooks had potential for more snaps with Bruce Irvin going to injured reserve with a torn ACL, but the Seahawks' first-rounder picked up his own knee injury on Sunday. A sprained MCL will cost Brooks a couple of weeks.
25 (27%) snaps; one solo tackle; one assist
29 (32%) snaps; five solo tackles; one interception; one pass defensed
Again, the snaps are not where we want them to be, but Wilson was at least ultra-productive when he was in the game. He also showed some playmaking ability by picking off a Carson Wentz pass that was deflected at the line by DJ Reader. Until one of them starts eating into the playing time of Josh Bynes or Germaine Pratt, you can't start either Davis-Gaither or Wilson.
45 (88%) snaps; two solo tackles, three assists; one tackle for loss
Murray seems locked into a near every-down role, despite some inconsistency in pass coverage and missed tackles. He is playing physical – witness his crushing hit on Curtis Samuel on a third-and-two run in the second quarter – and his whiffs in the tackling department have been due to over-pursuit, something that's fixable with better discipline and more experience playing at the speed of the NFL.
Seeing Denzel Perryman and Kyzir White on the field together toward the end of the game is cause for pause given the Chargers' history with linebackers, but I think we're fine here in the short- and long-term.
47 (63%) snaps; four solo tackles
Queen is producing at an LB2 level, but his snap percentage is trending downward, and coach John Harbaugh expressed some frustration with the first-rounder after Kansas City had a lot of success passing to running back Clyde Edwards-Helaire (five receptions, 70 yards) and tight end Travis Kelce (six receptions, 87 yards). That's not all on Queen, and the Chiefs are going to frustrate a lot of coaches. Still, other tight ends have had success against Baltimore – David Njoku got them for 50 yards and a score in week one, and the Texans' Jordan Akins and Darren Fells combined for 78 yards and a score in Week Two – and pass coverage is something Queen will have to improve upon if he is to become an elite linebacker.
There's no reason to remove Queen from your lineups with Washington on tap, just know that the ceiling could be a little limited. It will be problematic if LJ Fort starts to play more over Queen in one-linebacker packages, so we'll need to keep an eye on that.
Ten (15%) snaps; one solo tackle
The nightmare fantasy start for Simmons continues, but there's a glimmer of hope. Coach Kliff Kingsbury talked openly about getting Simmons time at safety in week four with Budda Baker and Jalen Thompson – and perhaps Chris Banjo – set to miss the game with Carolina. He's only practiced and played at inside linebacker so far, so keep him on your bench.
72 (88%) snaps; six solo tackles, two assists; one tackle for loss; one quarterback hit; one forced fumble
The weak side linebacker spot is a productive one for fantasy, and with Foye Oluokun missing the game with a hamstring injury he suffered early in week two, Walker capitalized. In addition to a team high-tying eight tackles, he crushed Nick Foles on his fourth-quarter touchdown pass to Anthony Miller, nearly disrupting a pivotal play in the game. And, although it's not in the box score, Walker showed his pass coverage skills with an interception of a two-point conversion attempt in the fourth quarter.
His fantasy value going forward looks murky, unless he has supplanted Oluokun (doubtful, given how Coach Dan Quinn gushed over his brief week two performance), but at a minimum, he looks like a must-start if either Deion Jones or Oluokun misses time.
Others of note:
Zack Baun, LB NO – received special teams snaps only
Willie Gay, LB KC – nine (16%) snaps
Malik Harrison, LB BAL – 11 (15%) snaps; two solo tackles, one assist
Alex Highsmith, LB PIT – eight (17%) snaps; one solo tackle; one tackle for loss
Davion Taylor, LB PHI – received special teams snaps only
Notable inactives and injuries:
Troy Dye, LB MIN – was placed on injured reserve with a foot sprain. He actually injured the foot in Week Two but finished the game. If he had been healthy, he may have seen a big bump in playing time with Anthony Barr out for the season.
Jonathan Greenard, LB HOU – he has yet to be active this season
Anfernee Jennings, LB NE – healthy scratch
Jacob Phillips, LB CLE – remains out with a right leg injury suffered in Week One
Josh Uche, LB NE – was placed on injured reserve late last week with a foot injury
DEFENSIVE BACKS
78 (100%) snaps; six solo tackles, six assists; one tackle for loss; one quarterback hit
Chinn has played all but one snap for the Panthers defense on the season, and had his best fantasy performance in week three. He's a perfect tackling machine at safety, as he's quick to diagnose plays and fast in pursuit, often coming from the opposite side of the field to make a tackle or assist on one. He's fun to watch and fun to have in your lineups if you drafted him.
76 (100%) snaps; nine solo tackles; one pass defensed; one forced fumble
Diggs was a busy man on Sunday, as the Seahawks tested the Cowboys' secondary early and often. Diggs had a tough assignment on DK Metcalf, which led to a lot of completions and tackles for the second-round steal.
Late in the first quarter, Metcalf blew by Diggs (who had no deep safety help for some reason), reeled in a deep pass from Russell Wilson, and was cruising toward the end zone. Metcalf slowed up though and failed to protect the ball, holding it in one hand, and Diggs caught up from behind and punched it out and through the back of the end zone for a touchback. That type of heads-up play will win him favors with the coaching staff even on a rough statistical day. He's a good start going forward considering the high-octane Dallas offense.
Eight (13%) snaps
Is it over so soon? Fuller started but injured his shoulder during Buffalo's second offensive series, giving way to Taylor Rapp at the safety spot opposite John Johnson III. Coach Sean McVay termed the injury "day-to-day" and Fuller is expected to be available for Sunday's game against the Giants. We'll have to see if Fuller returns to his every-down role or if more work goes to Rapp, who had a productive week with six solo tackles and one assist.
73 (97%) snaps; five solo tackles; one tackle for loss; one pass defensed
We'll have to see if either Cameron Dantzler, who missed his second consecutive game with a rib injury, or Mike Hughes, who was out Sunday with a neck problem, is able to play in week four. If one of them misses time again, Gladney will be thrown back into the fire against Houston, and he's been productive as opposing offenses are targeting him quite a bit.
39 (59%) snaps; three solo tackles, two assists
I feel like Jones could be a nice producer for fantasy owners, but his snap counts have been up and down the first three weeks and I'm not sure if the team wants him consistently playing near the line of scrimmage or as a free safety. He's best served as a deep bench or taxi squad stash for now, and we'll watch for better opportunity. Bobby McCain isn't a very good free safety and could help out at nickel corner for the Dolphins, but I'd want Jones playing closer to the line to hide his limitations in coverage.
59 (91%) snaps; six solo tackles; two tackles for loss; one interception; one pass defensed
Talk about trial by fire: Okudah faced off often with Davante Adams in his debut, and DeAndre Hopkins in week three. Considering the competition, this was a nice rebound game for Okudah, who showcased his elite closing speed on his interception of a Kyler Murray pass to Hopkins.
22 (39%) snaps; one solo tackle
The speedy Sneed started and seemed to be on track for a solid outing before exiting the game with what turned out to be a broken collarbone late in the second quarter. The Chiefs haven't said how much time he is expected to miss. On the play Sneed was hurt, he nearly came up with an interception, perfectly reading the trajectory of an overthrown pass by Lamar Jackson. It would have been a remarkable feat, as Sneed picked off passes in each of his first two NFL games.
63 (100%) snaps; four solo tackles, two assists; one sack; one tackle for loss; one quarterback hit; one pass defensed
The DB1 production continues for Winfield, who is drawing comparisons to Tyrann Mathieu and Budda Baker from coach Bruce Arians. Already a force at free safety, he showcased his versatility on Sunday by moving to slot corner after the Buccaneers lost Sean Murphy-Bunting to injury.
In addition to all the tackles, he picked up his second sack of the season early in the second quarter, coming in unblocked off the edge and chasing down a fleeing Jeff Driskel. He almost landed his first career interception earlier in the game on a pass Driskel made under duress, but Murphy-Bunting got a hand on it and to break up the pass before it reached Winfield.
Others of note:
David Arnette, CB LV – 52 (75%) snaps; started; one solo tackle, one assist. He re-fractured his thumb on Sunday and could be headed to injured reserve for several weeks.
Julian Blackmon, S IND – 41 (64%) snaps; one solo tackle. He got his first start and will likely continue to see a healthy share of snaps with Malik Hooker out for the season.
Terrell Burgess, S LAR – nine (15%) snaps; one solo tackle
Kamren Curl, S WAS – 14 (22%) snaps; two solo tackles. Troy Apke is still playing a full complement of snaps at free safety for some reason.
Kyle Dugger, S NE – 25 (42%) snaps; one solo tackle
Kristian Fulton, CB TEN – 25 (38%) snaps; two solo tackles; one sack; one tackle for loss; one quarterback hit. He's been the Titans' third corner with Adoree Jackson on injured reserve.
Jaylinn Hawkins, S ATL – 24 (29%) snaps; one solo tackle, one assist; had an increased role with Ricardo Allen out
CJ Henderson, CB JAX – 59 (97%) snaps; started; two solo tackles
Darnay Holmes, CB NYG – 27 (35%) snaps; two solo tackles, one assist
Noah Igbinoghene, CB MIA – 66 (100%) snaps; started; two solo tackles, one assist; one pass defensed
Jaylon Johnson, CB CHI – 66 (97%) snaps; started; three solo tackles, one assist
Michael Ojemudia, CB DEN – 66 (97%) snaps; started; three solo tackles, one assist; one tackle for loss
Troy Pride, CB CAR – 40 (51%) snaps; two solo tackles
Notable inactives and injuries:
Ashtyn Davis, S NYJ – suffered a groin injury during last Wednesday's practice
AJ Terrell, CB ATL – the 16th overall pick, of course, famously became the first in-season player to be placed on the COVID-19 exempt list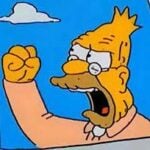 Latest posts by Jason King
(see all)