DLF's Dynasty Predictions: Fantasy MVP
Another off-season is drawing to a close, and real-deal football is almost here. To say a lot has changed since the Chiefs won Super Bowl LIV back in February would be like saying Patrick Mahomes signed a good contract. The dude just signed an extension worth half a billion dollars. But all the ups and downs of 2020 won't stop us from rolling out DLF's 2020 Fantasy Predictions.
As we do every year, we have several different articles for you in the following categories:
Well, the season is right around the corner, and we're ready to wrap things up with our picks for Fantasy MVP.
The chalky answers are Christian McCaffrey, Saquon Barkley, and Michael Thomas, so I'll pivot a bit and go with the Vikings' Cook. The volume should be there as Minnesota ran the ball the fourth-most in the NFL last year and the third-most percentage-wise. Only injuries can derail his volume in 2020, and volume is king. – John Di Bari
Christian McCaffrey's 2019 season made everyone forget about Barkley. He posted the most PPR points as a rookie over the last 20 years and a high-ankle sprain zapped much of his season a year ago. He rebounded to dominate in the fantasy playoffs, and this lines up to be his peak season. – Scott Connor
It's rare for any player to finish back-to-back MVP seasons, so in my attempt to pick the guy who will take it, my focus is on the team that needs to lean on one player. Enter Barkley, who had over 2,000 total yards and 91 catches in his freshman year. Had he not gotten hurt last year, who knows what he might have done. Now he's in his third season on a team that will need to lean on him once more. I like his chances. – Mike Havens
It's time for him to get the respect he deserves. After winning the QB battle, Mitchell Trubisky has one duty: feed ARob. The offense will run through him and it shouldn't be shocking if he leads the league in targets. – Jeremy Schwob
A healthy Mahomes can throw for 50+ touchdowns. He's done it before and he'll do it again in 2020. – Shane Manila
Metcalf has the physical tools to be a top wideout in the league. With injuries to the top backs in Seattle, this may be the season Pete Carroll lets Russell Wilson (Mr. Unlimited) air the ball out some more. If so, Metcalf in his second season in the system could finish as a top-five wideout at a fraction of the price. – James Koutoulas
Barkley is fully recovered from his injury and ready to show the league just how electric he is. He edges out McCaffrey as the RB1 on the season and top scorer in fantasy. – Bobby Koch
It's difficult to pass up CMC, but my bets are on Barkley to really bust it open this season and give fantasy managers a full on view of the true top-to-bottom talent he represents. A healthy Barkley heading into 2020 looks poised to blow the fantasy roof off this season. – John Hesterman
Despite tearing up his knee in week six and only finding the end zone a half-dozen times, Kamara still finished as RB9 in 2019. A clean bill of health and some positive touchdown regression should make the Saints running back the top-four fantasy option (RB3, RB4) he was in 2017 and 2018. – Josh Brickner
It might be the chalk play but it doesn't change the fact he's so freaking good. In PPR leagues last year, his points per game average was 50% greater than the RB2. In a season which most likely will be filled with uncertainty, having McCaffrey is like getting an extra player in your lineup each week. Having him is a clear advantage and not having him is definitely a disadvantage to everyone else. – Eric Olinger
Despite losing target hog DeAndre Hopkins and a career PPR points per target of 2.3, Fuller has not seen much of an ADP bump. Drafted as WR30 or beyond, if Fuller sees one extra target per game he could earn 17 points per game which would place him in the top ten scorers at the position. Even with his spotty injury history, I would be thrilled to have that production when he's on the field.  If he plays all 16 games, he's likely a league-winner. – Alfred Fernandez
Saquon Barkley is a top three redraft pick for a reason. He is an absolute monster running the ball and camp reports seem to indicate he is going to be used as a pass catcher even more. Seeing Barkley in space is going to be incredible for drafters and a nightmare for defenders. I fully expect him in half and full PPR leagues to be a top running back, if not RB1. – Adam Tzikas
Fant is one of the best tight end prospects we've ever seen. He was drafted with some of the best draft capital we've seen in the past 20 years. He then put up one of the top rookie tight end seasons of the past 20 years. He then saw his dynasty ADP shoot waaaay up the boar…. wait a tick, he actually lost dynasty ADP value year over year. Fant is going to win leagues in 2020. – Drew Osinchuk
Elliott is primed to have a huge year for the Cowboys. The Dallas offense is going to score in bunches and Elliott is going to rake in touchdowns. It's going to be a career year – I project 1,700 total yards and 15 scores. – Dwight Peebles
A full 16 games plus Clyde Edwards-Helaire? Yes, please. – Jeff Smith
I'll admit, I have never been a Henry guy. He was always overhyped for me and was someone I was fine ignoring. Well, I've been wrong two years in a row now. Not only am I now hopping on the bandwagon for 2020, but this could finally be the year that Henry gains that coveted receiving workload that really pushes his fantasy ceiling to a nuclear level.- Addison Hayes
Godwin has already moved substantially up dynasty rankings since he entered the league three years ago. With Tampa Bay's addition of Tom Brady, Godwin has the potential to see his production increase further. I could see him going over 100 receptions while collecting double-digit touchdowns for the first time in his career. – The FFGhost
Kamara is entering the final year of his rookie contract which corresponds perfectly with Drew Brees' "last ride". We learned last year that Latavius Murray will not be afforded the same workload Mark Ingram was. Expect a career high in touches for Kamara in 2020. – Adam Wilde
I know this is a different pick. I prefer to go away from the chalk, as I'm sure the top guys are already well-represented. Jones is a player who seemingly can't win. In prior years, I heard owners bemoan his usage, pining that "if only they'd give him the ball more often he could blow up." Well, he finally got that usage, he DID blow up, but now everyone is so sure that he's guaranteed to regress. I'll choose to imagine that things could actually get better for Jones in his second year on the new offense. – Ryan Finley
There you have it. Who do you like for the Fantasy MVP in 2020? Comment below!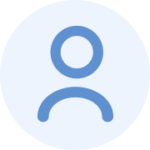 Latest posts by Ryan Finley
(see all)