The DLF Mailbag
Welcome to DLF Mailbag, the article series that answers your questions in long-form. It can be difficult to give a detailed response to questions on Twitter, so this series is designed to do just that. Each week we'll do a deep-dive on the questions that have been rolling around in your dynasty mind. If there is something you'd like discussed in this format, please send me a message on twitter @MattPriceFF and include #AskDLF in your tweet. Let's get into it!
This week I asked twitter for questions about potential breakout wide receivers.
Catchable targets
@phillyphantom7 asked: is there is any benefit to factoring in subjective metrics such as catchable pass percentage when looking for breakout candidates?
My first thought when reading this question was "no, volume is still king." It seemed like an interesting topic to discuss though, so with the help of my buddy @RyanMc23 who supplied me with some catchable target data from @PFF, I decided to take a closer look.
The entire data set is too large to post here (and mostly not that interesting), but here are 11 players that I think stand out.
In order to make the "interesting" group, the player needed to have at least 80 targets with a catchable target percentage below 65%.
Why those thresholds you ask? I suppose they are mostly arbitrary, but 80 targets equates to five targets per game over a 16 game season. If a receiver isn't getting at least five targets a game it's awfully difficult to trust him as a weekly fantasy starter. Selecting a higher catchable target percentage than 65% didn't seem like it left much room for growth.
Another thing we have to think about here is player usage. It's probably obvious, but if a player is targeted more on deep routes than they are on short to intermediate routes, then, in general, they are going to see a lower percentage of catchable balls.
One last thing I think is important to consider is the quality of the quarterback throwing the ball to these receivers. Again, probably obvious, but better quarterback play is likely going to equate to more catchable balls.
After looking at all of these things, my answer to the original question is "maybe." If I had to choose players from this list to "break out" in 2020, I'd go with Beckham, Golladay, Samuel, Anderson, and Slayton. I know some of those guys have clearly already broken out, but for this purpose, we are defining "break out" as outperforming their 2019 season in 2020.
Here are some reasons why I picked this group of receivers.
Beckham struggled with his first year on a new team as most wide receivers do the first year after switching teams. Baker Mayfield also played the second most difficult passing schedule in 2019. We know Beckham is an elite talent and I have to think he will bounce back and "re-break out" if that's a thing.
Golladay only got eight games with Matthew Stafford before having to deal with Jeff Driskel and David Blough for the second half of 2019.
Samuel had only two games with Cam Newton before 12 games with Kyle Allen and two games with Will Grier. Yes, I realize Kyle Allen had some good games on paper, but Samuel had the worst catchable pass percentage of all players with at least 78 targets.
Anderson was Gase'd, and if the fantasy gods are kind, he will be in a much better situation in 2020.
Daniel Jones and Slayton were both rookies in 2019 and both should continue to develop together and be better in year two.
Volume (targets!) is still king for wide receiver production, but in certain cases you might be able to use catchable passes to help identify breakout candidates. I have no idea how predictable this is but it's certainly another piece of the puzzle to think about. Great question! Thanks!
Arizona wideouts
I'll throw these next two questions together.
@NathanielBro asked: is Christian Kirk worthy to be viewed as a team's WR1 going forward and produce fantasy points as such? If not, what should we be doing with him?
And @Brannen86 asked: what do you make of the Arizona wide receivers?
In his 2018 rookie season, Kirk finished as WR55 in 12 games with 123.5 fantasy points. He followed that up in 2019 with a WR40 finish, also in 12 games with 154.6 fantasy points. That's a decent uptick with a much better quarterback and a more explosive offensive system in place.
There is certainly room for optimism with Kirk. Wide receivers often break out in their third year. Another full off-season to develop with Kyler Murray in the Kingsbury system also points to good things for Kirk in 2020.
That said, I'm not sure Kirk will be a fantasy WR1 (top 12). Larry Fitzgerald is back for another season and, just like he did in 2018 and 2019, he will likely lead the team in targets in 2020.
It's possible that for the first time in his NFL career Kirk puts together a completely healthy season and plays all 16 games. If that happens he has a chance to lead the team in targets, but even if he does Fitzgerald is likely to see at least 100 balls thrown his way. He is a warm snuggly safety blanket that still knows how to get open even if he doesn't offer much in the way of after the catch ability anymore.
Without much in the way of touchdown upside (three in each of the last two seasons), Kirk likely needs to hit the 100+ reception mark to be a WR1 in PPR leagues. His highest output so far in that department is 68, so he has a ways to go.
Assuming a 70% catch rate, Kirk would need to jump up to 143 targets. He had 108 in 2019, so Kirk would need to see a 24.5% increase in targets in 2020 to hit that mark. To look at it another way, only six receivers had 142 targets or more in 2019. In 2018 only nine reached that threshold.
What about the other receivers in Arizona? Let's take a look at their ADP values as of January 2020.
Hakeem Butler was my favorite rookie receiver selected by the team in the 2019 NFL draft, but lower than expected draft capital and an early trip to the injured reserve has all but taken him off the radar. I'd be buying if you can get him on the cheap or as a throw-in. Butler has size on his side, which is something no other receiver currently on the roster offers.
Andy Isabella has speed for days. He flashed that in 2019, but doesn't seem like a complete receiver at this time. He should be relatively cheap to acquire as well, if you'd like to take a shot. I'd rather take a chance on Butler for even cheaper though.
Fitzgerald is an interesting buy for contenders. He is the epitome of cheap WR3 production. He shouldn't cost you more than a third-round pick if you can find him on a team looking to rebuild or just get out before he eventually retires.
KeeSean Johson has become the forgotten man after building steam in the off-season and eventually emerging as the most productive of the rookie wide receivers. Johnson is currently the cheapest of the group and if he can build on his rookie season accomplishments, it's possible he represents the best value play.
That's going to do it for this week's mailbag! Thanks for reading and if you have something on your mind that you'd like answered in long-form, don't hesitate to reach out on twitter using the hashtag #Ask DLF.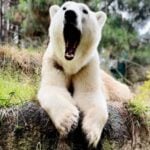 Latest posts by Matt Price
(see all)