2019 IDP Projection Review: AFC South
All through the off-season we work to give DLF readers an edge in their dynasty leagues. That's useless unless we can prove we're OK at actually making decent predictions. This series looks back through our final pre-season projections and sees how good or bad they were.
Houston Texans
The linemen were all fairly good here – aside from the two most important ones. D.J. Reader was unexpectedly excellent and delivered far above his tackles and pressure totals (although not sacks). J.J. Watt missed a large portion of the season with a torn pec and failed to hit his numbers.
Bernardrick McKinney was just three solos out and good across the board, but Zach Cunningham was better than expected. He managed to finish 28 solos over target.
Outside LBs Whitney Mercilus and Brennan Scarlett were both good. Mercilus did finish ten solos under target but both players were spot on for sacks.
Johnathan Joseph was a good projection at corner, but Bradley Roby and Aaron Colvin both finished well under as the Texans obtained project players Gareon Conley and Vernon Hargreaves. This is a rough group of players.
Justin Reid surpassed his target by 14 solos but was nine assists under. Tashaun Gipson was five solos and four assists down. Both were solid projections.
Indianapolis Colts
The interior line was mostly good. Denico Autry, Margus Hunt and Jihad Ward were all very close to targets. Tyquan Lewis was a notable exception, though, and failed to get close.
The top two edge rushers were very good predictions. Justin Houston was two solos, one assist and two sacks out; Jabaal Sheard one solo, three assists and one sack off. Sadly, Kemoko Turay missed most of the season and did not get close to his targets.
Darius Leonard also was hurt but still played 27 snaps more than projected (injury rates are built into the model). He was 16 solos down and 12 assists up which seems acceptably accurate. Anthony Walker was again a very productive part-time player and beat all his targets.
The corners were just wrong. It was a tough unit to predict but still goes down as a big miss. Rock Ya-Sin in particular was wildly under-estimated for a first-round pick.
Safety also turned into a mess. There were a lot of injuries and Khari Willis emerged as the best IDP option. There are no points here for good predictions.
Jacksonville Jaguars
Well Marcell Dareus was an enormous disappointment, wasn't he? He didn't get close to any of the numbers here. Abry Jones and Taven Bryan were much better (although Bryan was better as a pass rusher than it showed), but they were IDP also-rans mostly.
None of the three DEs were good predictions. Calais Campbell finished 12 solos up and although he should have had more sacks with his pressure numbers he did not. Yannick Ngakoue actually played much better in the run game and managed to smash his solo target. And rookie Josh Allen was extremely impressive in racking up over twice the expected sacks.
LB was just a disaster. Myles Jack was enormously inefficient and disappointing when he did play, Quincy Williams was just bad all around and none of the others stepped up given the opportunities. There's no shame in getting these wrong, but it was a bad position group.
Cornerback was better. A.J. Bouye was just three solos out, Jalen Ramsey five (even with his mid-season trade) and D.J. Hayden five, also. Three good predictions.
Lastly, safety proved elusive. Ronnie Harrison failed to have the sort of breakout season expected as he finished 29 solos short. Jarrod Wilson was just eight solos out, but he also beat his assists by seven. It's tough to call that a hit.
Tennessee Titans
The DTs were pretty good here. DaQuan Jones was one solo, four assists away from target; Austin Johnson four solos, one assist and two sacks.
The DEs not quite as good. Jurrell Casey failed to hit his solos (although all other stats were good). Jeffery Simmons was much better than expected as he managed to play over 300 snaps.
At LB Jayon Brown and Rashaan Evans were excellent predictions. Both were close all across the board. Wesley Woodyard was disappointing as the third backer – but everyone gets old.
OLB Harold Landry over-delivered as a tackler. He managed 12 solos over target as well as six assists. His pass rush numbers were close. None of the others are worth discussing. This team is desperate for a new option at the position.
All three main corners go down as bad predictions – Logan Ryan laughably so. He simply shattered every number here. It was a black-swan season, but even so that was a real miss.
Kevin Byard was very close at safety. He was just four solos and two assists out as a tackler. His five interceptions were impressive, though. Kenny Vaccaro played more as a box safety than expected and it showed up. He managed to beat his solo target by 14 and his assists by six.
Thanks for reading.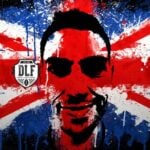 Latest posts by Tom Kislingbury
(see all)