Sunday Six Pack: Week 15
As per usual, the NFL season is winding down in the blink of an eye. That is the great thing about dynasty fantasy football though. It is a year-round event. Just six weeks remain until it is determined who will play for the Lombardi Trophy this season.
Week 15 is upon us and it is vital now more than ever to keep an eye on the back end of rosters. Many players are being placed on injured reserve and opportunities are arising all over the league. Do not get too caught up in just the playoff runs. Pay attention to the non-contenders for future diamonds in the rough.
Some of those potential finds are covered here along with a wily old veteran quarterback looking at an upcoming payday from the Tennessee Titans.
1. IS Russell Gage WORTH OWNING IN DYNASTY?
It is quite likely that Mohamed Sanu was owned in your league, so why should Russell Gage not be owned? Since week eight when Sanu was traded by the Atlanta Falcons to the New England Patriots, the second-year pro has averaged 6.8 targets and 4.7 receptions per game.
Calvin Ridley was placed on injured reserve this past week and the LSU alum should have all the looks he can handle. The matchup is a tough one in Week 15 when the Falcons draw the San Francisco 49ers in Santa Clara. Things get easier over the next two weeks and culminate with a juicy matchup in week 17 against the Tampa Bay Buccaneers.
In week 13 when Julio Jones sat out, Gage saw 63 snaps (67.7%) and nine targets. Those targets were turned into five receptions for 52 yards and a touchdown. Expect an increase in snaps and a good bit of targets down the stretch. Keep in mind the converted defensive back is still learning the position after only playing wideout for two seasons in college before being drafted in the sixth round in 2018.
2. IS Anthony Miller POISED FOR A THIRD YEAR BREAKOUT IN 2020?
It has been a nice little four-game stretch for Anthony Miller. The Memphis grad seems to finally be healthy for the first time this season and is clicking with Mitchell Trubisky in Taylor Gabriel's absence. In the four games played without Gabriel this season, the often-injured wideout is averaging 12.12 PPR points. That is a good enough pace to finish as a WR2 over the course of a full season.
There was a lot of hype surrounding the Chicago Bears' pass-catcher this preseason – especially after his exceptionally efficient rookie season saw him score seven touchdowns on just 39 touches. For the season, Miller is 22.2 points behind his 13-game total from last year. That is not too shabby considering there were only 30 targets total the first nine games of the season.
As expected, there was regression in the touchdown department (only one on the season), but the receptions (41) and yardage (531) have already surpassed the rookie numbers. Here is to 2020 seeing him put it all together and paying off owners who have been patiently waiting.
3. CAN Ryan Tannehill START FOR YOUR DYNASTY TEAM NEXT YEAR?
Why not? Since becoming the full-time starter for the Titans in week seven, Ryan Tannehill has had just one game below 19 fantasy points. That came in week 13 against an underrated Indianapolis Colts' defense. Over the past four weeks, the former Miami Dolphins signal-caller is the QB3, behind only Lamar Jackson and Drew Brees.
Free from Adam Gase and the Dolphins organization as a whole, the converted wideout seems to be thriving in the Music City. Rumored to be in line for a contract extension, expect him to be around a few more years.
If the production can remain as consistent as it has for the past seven weeks, there is no reason he cannot be considered for a spot start or at the minimum, a backup quarterback on your dynasty roster short term. Just a reminder, the Texas A&M alum was the QB9 in 2014, so he has been there before.
If you answered "Who is Isaiah Ford, Alex," then you won the rarely seen sports category on the TV show Jeopardy. The Virginia Tech grad has been long on talent, but short on opportunities. A knee injury scrapped the entire 2017 season and 2018 saw continuous juggling between the practice squad and active roster.
The third-year wideout saw nine targets in week 14 and made good on six of them for 92 yards. It may have been the quietest 15.20 PPR points in recent memory. While Allen Hurns did just sign a two-year extension on November 16th, he is pushing 30 and it was a small money deal. DeVante Parker also just inked a four-year extension on Friday. However, there could still be room available on the depth chart as the second or third receiver in South Beach as soon as next season.
The numbers were there while he was in Blacksburg as well. In his last two seasons as a Hokie, Ford hauled in an average of 77 catches, 1,129 yards, and nine touchdowns. Still just 23 years old, there is still plenty of time for him to be relevant. It will be interesting to see how the next few weeks play out and if opportunity is all that was missing for the youngster.
Anyone who owned Mike Evans in any format was dealt a gut-punch in the first round of the fantasy playoffs last week when the stud wideout was lost for the year. When one door closes, another opens. This could be the case for Scott Miller or Justin Watson down in Tampa. A little over nine targets per game have vacated with the injury.
Jameis Winston is second in the NFL in pass attempts with 512. The Buccaneers throw. A lot. Breshad Perriman is also in the mix, but we already know what we have there in the former first-round pick. Miller (23 targets) has seen more opportunities than Watson (ten) on the season but has been hampered by a hamstring injury the past couple of weeks. The latter profiles closer to Evans in terms of build at 6'3" and 215 pounds and that may lend to an edge in getting the looks that have been created. Monitor the situation to see if one of them can kick through the door that was cracked open for them.
In just one game, Boston Scott equaled the number of carries Jay Ajayi had seen in the three games since being signed by the Philadelphia Eagles. The Louisiana Tech grad was snatched off of the New Orleans Saints practice squad at the end of last season. He has drawn comparisons to Dion Lewis and was called to action going into week six when both Corey Clement and Darren Sproles had been lost for the season.
Monday night may have been the coming-out party for the second-year pro. All he did was put up 24.8 PPR points on just 16 touches. Jordan Howard is a free agent at the end of the year and Scott could be had for a fraction of the cost. This could be huge for a team that ranks in the bottom third of the league in terms of available cap space in 2020. Monitor this over the final three weeks of the regular season and beyond (if Philly can win the NFC East).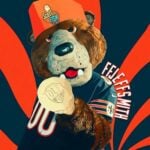 Latest posts by Jeff Smith
(see all)