Instant Analysis: Lamar Miller Believed to Have Torn ACL
About a month and a half ago, we had the Houston Texans' backfield figured out. Lamar Miller was entrenched as the starter with D'Onta Foreman looking to steal a large market share of the touches out of the backfield. It appeared the Texans had a solid one-two punch at running back going into the preseason.
Things can change quickly in the NFL. In just a few days, the Texans cut Foreman and then traded a conditional fourth-round pick to the Browns for Duke Johnson, shaking up the team's offensive depth chart. The addition of Johnson provides an added dimension in the passing game, creating versatility in the team's offensive play calling.
Then the unthinkable happened during the Texans' week three contest against the Dallas Cowboys. Miller went down with an apparent knee injury and was carted off the field. According to ESPN's NFL Insider, Adam Shefter, The Texans fear that Miller tore his ACL. If the reports are true, he will miss the entire 2019 season. There's also a chance that the injury could be less devastating, causing him to miss just a few weeks of the season. We will know more about Miller's condition once we receive the reports from his MRI.
With this being one of the most devastating injuries of the preseason, let's take a look at how this Miller's injury affects the Texans offense.
The 28-year-old veteran signed a four-year, $26 million contract in 2016 and he is expected to hit the open market next off-season. If he's entering free agency as damaged goods, then that's going to affect his ability to obtain a lucrative contract with another team. When considering next year's draft will be stacked at the running back position from top to bottom, Miller's ability to grasp a sizeable role with another team will be in jeopardy.
Miller is on the last stage of his career and the odds of him returning to his old form becomes less likely by the day. His dynasty stock will take a major hit since drafters will question his long-term viability. DLF's August ADP has him as a top-100 pick in startup drafts, landing anywhere between the seventh and eighth round. If he misses the entire season due to an ACL tear, then his stock will plummet easily past the twelfth round in startup drafts by the end of the season.
Watson ranked 25th in the league last season with 32.6 pass attempts per game which equated to a 55 percent pass rate. The Texans 2019 schedule is projected to be very competitive, pushing the offense to be in more pass-heavy game scripts. Houston led the league with a 56 percent run rate on first down. Naturally, with a tougher schedule and the potential loss of Miller, the team will need to pass the ball more to keep the chains moving.
We should see an increase in Watson's passing production. In 2018, he averaged a 68.3 percent completion rate while also compiling 7.9 yards per attempt. An increase in passing volume should elevate Will Fuller and Keke Coutee's ability to churn out consistent production.
Some of the load will go to another running back on the roster but a good portion of Miller's production will transfer to Watson's arm. He's a heavy favorite to finish as one of the top quarterbacks in fantasy this year.
Even with an incredible showing, it's going to be hard for Watson to improve upon his 47.5 August ADP. He's currently the second QB off the board behind Patrick Mahomes in drafts. He might improve his draft position by a few spots with a good season, but his upside is already baked into his current price tag. I wouldn't bank on it, but if he manages to pass for 50 touchdowns this year then he will be vaulted into Mahomes range in drafts.
Johnson is slotted to be the next man up after Miller's injury. Per Pro Football Focus, he averaged 4.13 yards after contact per attempt last year. Also, six of his 40 rush attempts (15 percent) went for ten yards or more which allowed him to accumulate 7.2 yards per touch. What I'm trying to say to say is through a limited sample size, Johnson was one of the most efficient running backs in the league in 2018.
His ability to catch the ball out of the backfield adds a ton of value to the Texans' passing game. Last year he caught 78.8 percent of the passes thrown his way. He took 16.3 percent of his snaps out of the slot, catching nine passes for 77 yards and he ranked fourth on the team with 61 passing targets.
He's a versatile weapon considering he's a very efficient runner and he can motion out in the slot as a receiver. Johnson has the speed and quickness to eat up large chunks of yardage if he gets the ball in space.
We could potentially get what we've always wanted and that's seeing Johnson receive a large workload. We've only seen him operate as a supplemental piece in the run game. Now, we get to see how Johnson will function as the Texans' lead back.
Johnson's ADP should spike going into September. When the ADP data was fielded in early August, he was still withering away on the Browns' roster. With a fresh opportunity in Houston, we should see him operate to his true potential. If he exceeds expectations this season, then he's definitely going to climb the ADP ranks.
Higdon is a smaller, change of pace back who has been receiving good reviews from the coaching staff during camp. He runs with a lot of burst and could carve out a role with the team if given the opportunity to showcase his skill set.
In three preseason games, Higdon has rushed for 78 yards averaging 2.79 yards per attempt. If the Texans don't decide to bring in another back, Higdon could become Johnson's backup. His limited viability in the passing game could hurt his chances at seeing a large market share of the touches.
Crockett has the prototypical size of a three-down back. He has enough speed and burst to compete at the NFL level. At Missouri, he broke out during his freshman season with 1,062 yards and ten touchdowns while averaging 6.9 yards per carry. He didn't live up to the expectations set by his productive freshman season. During his last two seasons in college, he rushed for just 1,190 yards and nine touchdowns.
His athletic profile suggests that he's a solid candidate to be the team's backup running back behind Johnson. I wouldn't be surprised if the team decides to use him in short-yardage situations. Crockett provides a skill set that Johnson or Higdon doesn't provide and that's the ability to bang out yards between the tackles.
There's not much to say about the rest of the running backs on the roster. This is a very underwhelming group. Taiwan Jones is your run of the mill veteran camp body while Josh Ferguson had an interesting receiving profile from is tenure in Illinois. Howell has decent size but lacks the athleticism to be a threat to take over as the team's bell-cow back.
TESTING THE MARKET
The Texans could explore their options on the open market for a running back. Melvin Gordon is holding out and looking for a new deal. The team could entertain a trade for him to possibly fill the void. LeSean McCoy is another back projected to get released or traded by the start of the season. They could pull the trigger on him if they feel like they need to add talent to the running back position. Waiting for a veteran running back to get released after the league's final roster cuts might the most likely move for the Texans. They won't have to give up much draft capital or cap space to find a replacement.
We fully don't know what's in store for the Texans' rushing attack until we get the results back from Miller's MRI. However, if Johnson doesn't does fit the bill this season, the Texans will definitely try to find an upgrade either through the draft or free agency.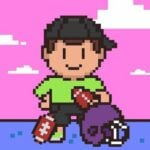 Latest posts by Bruce Matson
(see all)