Player News RSS Feed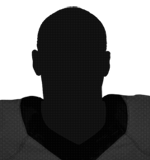 Kylin Hill returns to Starkville
Mississippi State running back Kylin Hill announced on Twitter that he will not be declaring for the 2020 NFL draft, but will instead play his senior year for the Bulldogs.
Dynasty Analysis
From an outsider's perspective, this is a surprising move. With Hill having a breakout year and Mississippi State changing coaching staffs, the timing seemed ideal for Hill to move on to the NFL. Even more so if you take into account new head coach Mike Leach's reputation for devaluing the running back position. In Leach's 18 seasons as a head coach (at Texas Tech and then Washington State) he never had a single 1,000-yard rusher. Not one. Instead, he's more known for his version of the Air Raid offense.
It's curious that Hill would choose to return to school with Leach's track record with running backs. In 2019 Hill rushed for 1,350 yards and 10 rushing touchdowns. He hasn't been utilized much in the passing game at this point in his college career. In 37 games he's put together a 44-394-5 line in that regard. He'll start next season as one of the top running back prospects for the 2021 draft, but don't be surprised if enthusiasm for him wanes if Leach doesn't utilize him to the best of his abilities.