Dynasty Fantasy Football Trades
Marvin Mims | © Isaiah J. Downing-USA TODAY Sports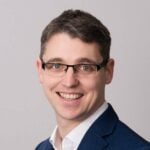 Richard Cooling
Posted On October 5, 2023
Taking advantage of potential valuation trends in the trade market is imperative. That is even more true during the season when players can experience wild valuation changes on a week-to-week basis. Each week, I will be highlighting some players you should be looking to move or acquire and the reasons why.
We're four weeks into the season, so I'd like to focus on the rookies.
Mims was a big name in the preseason as a player who would break out early. That hasn't quite happened yet, but he has definitely flashed. Despite only running 27 routes, he has commanded 11 targets, nine receptions, 242 yards, and a touchdown. It is incredible how efficient he has been, and he is leading the league with a yards-per-route run number of 9.0 for players with a minimum of 10 targets! The next highest is Brandon Aiyuk, at 6.3.
He has played only 27.1% of offensive snaps so far this season. As that number begins to increase, his role in the offense will increase, allowing him the opportunity to be more consistently fantasy-relevant. This last week, he had a relatively quiet week, seeing only two targets for 47 yards, so there is a chance you can buy now while he isn't being thought about. I would happily pay an early 2024 2nd and potentially even a little more to acquire him right now.
SUBSCRIBE TO DLF PREMIUM!
Gain Instant Access to this resource and so much more!.

Premium membership provides access to all of our industry-leading dynasty fantasy football content.
You can also get a DLF Premium Membership for FREE! Find out how.
Related Items:
Adam Thielen, Anthony Richardson, Brandon Aiyuk, Brian Burns, Bryce Young, Christian Watson, CJ Stroud, Derrick Brown, DJ Chark, featured, Jaxon Smith-Njigba, Kirk Cousins, Marvin Mims, Mike Williams, Nico Collins, premium, Quentin Johnston, Rashee Rice, Ryan Tannehill, Terrace Marshall, Will Levis