Dynasty GAAP Memo: Puka Nacua
Puka Nacua | © Gary A. Vasquez-USA TODAY Sports
I am a CPA who fits the typical accountant stereotype. I enjoy writing technical accounting memos, accounting research (yes, it's a thing), and analyzing the financial statements of a business. In accounting, you often must evaluate qualitative and quantitative factors during complex transactions to forecast future performance. I have found that the outlook and rationale of evaluating business transactions parallels another interest of mine, dynasty fantasy football.
In dynasty, we are given both quantitative factors (athletic scores, draft capital, college production, etc.) and qualitative factors (camp hype, team situation, injury history, etc.) that we must consider and evaluate to derive an estimate or projection of a player. Then, we must take calculated risks based on our team's overall financial statements (i.e., current roster and league). I could go on and on with accounting-based puns and comparisons, but I think you get it.
I will note that I will write in the form of "accounting memos". For anyone who has not been exposed, the format is very standard. Each memo will start with the "purpose". Next, it will outline the applicable "guidance" or accounting literature utilized and provide background. Last will be the analysis and conclusion. The goal is to state the issue and quickly address it. My write-ups will follow this same logic.
To summarize, welcome to "Good at Analyzing Players" or "GAAP". And yes, this is a play on "Generally Accepted Accounting Principles" and my wife did come up with it.
Purpose:
The purpose of this memo is to evaluate the strengths, weaknesses, opportunities, and threats to Los Angeles Rams rookie wide receiver Puka Nacua.
Background:
Nacua is 22 and two games into his rookie NFL season after being selected 177th overall (fifth round) in the 2023 NFL Draft. He has a basketball background to go with prototypical size at 6' 2" and 210 pounds. While he is not an elite athlete, he has high-end body control and ball skills with precise routes.
Please see the metrics and discussion points below:
Breakout Age: 19.3 years old (83rd Percentile)
40-yard dash Time: 4.62 seconds (25th Percentile)
Burst Score: 116.6 (26th Percentile)
Speed Score: 93.5 (51st Percentile)
College Stats:

2019 (Washington): 7 Receptions; 168 Yards; 2 TDs
2020 (Washington): 9 Receptions; 151 Yards; 6 TDs
2021 (BYU): 43 Receptions; 805 Yards; 6 TDs
2023 (BYU): 48 Receptions; 625 Yards; 5 TDs

DLF Dynasty Rankings:
Fun Stuff:

In 2018, he was a four-star recruit and originally committed to USC before changing to the Washington Huskies.
Rams coach Sean McVay said: "He's a stud; the game makes sense to him."
In high school, Nacua was a dual sport athlete (football and basketball). In basketball, he played PG and scored 961 points with 417 rebounds, 316 assists and 155 steals.
Nacua's career is off to a historical start with multiple records already. However, his NFL Draft capital and athletic profile leave a lot to be desired.
Resources:
Sleeper: Great interface for looking up historical statistics
DLF Dynasty Rankings: Best dynasty rankings in the industry
DLF Average Draft Position ("ADP") Data: Best resource to gauge current player value. Based upon real dynasty startups.
Analysis:
To evaluate Nacua's unique profile, managers should consider the elements within a "SWOT" analysis. The purpose of this analysis is to identify core strengths, weaknesses, opportunities, and threats to identify fresh perspectives or new ideas. Overall, a SWOT analysis is a strategic planning technique and tool utilized by management to evaluate a company's competitive position to develop strategic planning and assess internal and external factors, as well as current and future potential.
Strengths:
Strengths describe what an organization excels at and what separates it from the competition. Nacua's strength is his production thus far in his rookie season. He has already set multiple records just two games into his NFL career. Below are just a few records that he has set:
His 15 catches in week two were the most in a game by a rookie.
His 25 total catches are the most by a rookie through two games in NFL history and the most by any rookie in any two-game span.
Nacua is the first player in NFL history with 10 or more receptions and at least 100 yards receiving in each of his first two career games.
Nacua's 266 receiving yards are the second-most by any pass catcher through two career games in NFL history.
The tables below compare him to a handful of wide receiver prospects from the 2023 NFL Draft plus some of the other best WR rookie seasons in NFL history through two games (Justin Jefferson, Odell Beckham and Randy Moss had outstanding rookie campaigns while DeSean Jackson and Anquan Boldin got off to blazing starts):
In the NFL, targets are often considered to be earned and not given. Nacua has earned a historic 35 through two games. This means he is on pace for an absurd 250 for the 17-game season (fantasy WR1s averaged 149 targets in 2022). When considering this in tandem with having the second-most yards through two games in NFL history (Anquan Boldin had 13 more), the wheels seem to be up for the Rams' rookie thus far.
While we should not necessarily expect this target pace to continue, this is a positive indicator of future success. Nacua is just two games into his rookie season, and he is already 44% to the rookie 600-yard floor, which has a positive correlation to long-term dynasty value.
Weakness:
Weaknesses stop an organization from performing at its optimum level. They are areas where the business needs to improve or prove to be an outlier. For Nacua, his weaknesses are surrounded around his NFL draft capital or lack thereof. Per u/DynastyFFDino on Reddit, the table below summaries if a player has ever had a WR1 (Top 12) or WR2 (Top 24) finish based upon WR NFL draft capital in PPR:
Based upon the table above along with being a fifth-round NFL draft pick, Nacua has less than a 5% chance of ever producing as a top-24 WR for fantasy. Fantasy managers should be wary as his performance thus far could be fool's gold. However, there are outliers. He is on pace to be the biggest ever thus far after only two games. In contrast, Stefon Diggs and Tyreek Hill were fifth-round selections in 2015 and 2016 NFL Drafts, respectively.
Nacua's measurables are almost exactly average. The diagram below, per MockDraftable, outlines measurable percentiles when compared to all Scouting Combine wide receivers since 1999. Nacua averages the 51st percentile based on the included metrics.
Another potential weakness of Nacua's value is that we have seen relatively unknown receivers, with similar draft capital, suddenly produce in the past and subsequently disappear as quickly as they arrived. Managers should consider Travis Fulgham. Fulgham was a sixth-round pick in the 2019 draft (sound familiar?). During his sophomore season with the Philadelphia Eagles, Fulgham made his first start in week four and caught two balls for 57 yards and his first touchdown. He then followed that up with 10 catches and 152 yards in week five. Over his next five starts, he led the NFL in receiving yards. He then disappeared off the face of the earth and hasn't played in the NFL since 2021.
Opportunity:
Opportunities refer to favorable external factors that could give an organization a competitive advantage. The best factor to consider for Nacua is that he plays in the Sean McVay offense, which has a long history of producing fantasy success at the wide receiver position. The table below for historical finishes in PPR since McVay joined the Rams in January 2017.
The Rams and McVay have historically produced two top-24 fantasy wide receivers on average, clearly indicating that the system can produce multiple fantasy viable wide receivers.
Additionally, Matthew Stafford looks to be healthy and has a history of supporting and elevating WR talent around him. For instance, Stafford fueled the WRs below to fantasy goodness:
Overall, the tandem of McVay and Stafford creates a great opportunity and environment for Nacua to thrive.
Threats:
Threats refer to factors that have the potential to harm an organization. Fantasy managers need to consider elements that threaten the longevity of Nacua's performance through two weeks. This comes in the form of All-Pro wide receiver Cooper Kupp who began the season on the IR and will return shortly and still is under contract for three more years (2023 through 2026). The table below summarizes Kupp's target share for the last four seasons:
It would be reasonable to expect Nacua's target share to decrease significantly from 39.3% through two weeks. However, the Rams have historically supported multiple top 24 and have the second-most pass attempts through two weeks in the NFL. This clearly illustrates the offense can support both Nacua and Kupp upon his return to the field.
Conclusion:
Based upon Nacua's strengths, weaknesses, opportunities, and threats, he is a resounding buy after week two. I am aggressively trying to purchase him in every league. Here are some examples of trades I've seen in my leagues for Nacua:
2025 Third-round rookie pick (before week one)
2024 First-round rookie pick (after week two)
2024 Second-round rookie pick (after week two)
I tend to think these were very cheap based on the considerations above and still continuously firing off trades for Nacua in all my leagues. I currently value him as a top-24 dynasty wide receiver. I would be willing to send:
Terry McLaurin (WR24): The thought is to buy back five years.
Derrick Henry (RB14): As previously mentioned, I try to offload all 28+ year-old RBs any chance I can get, and Tyjae Spears's snap share is concerning.
Deebo Samuel (WR18): Samuel had a great week, but the 49ers offense is going to be a guessing game week-by-week due to the talent pool.
Jahan Dotson (WR25) + rookie pick: Dotson has looked the part and got a lot of hype coming into the season. However, he hasn't quite lived up to the hype yet and it might be a good time to get out before the knife falls.
Spicy Take: 2024 Mid/Late First + 2024 second: An overpay today could look like an underpay tomorrow if he keeps it up.
"I'm not really aware of kind of what's going on."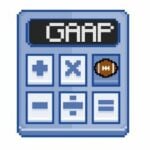 Latest posts by Cody Mortensen
(see all)