The DLF Discord Server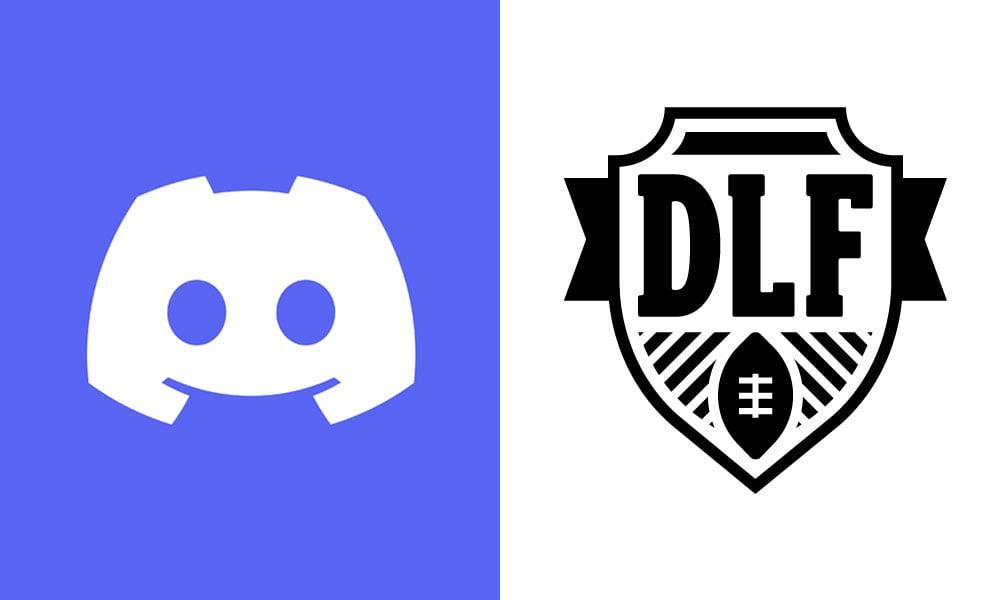 Community has always been our foundation here at Dynasty League Football. DLF began in 2006 with the DLF Forum, the oldest and still most active dynasty fantasy football community in the industry. The DLF Forum has survived and flourished for over 15 years, and remains an amazing resource to this day. But as times and technology have changed in the intervening years, it's become clear that there is plenty of room to add another resource for the DLF dynasty community to connect. The DLF Discord Server is that new resource! Discord provides a modern, flexible, mobile-friendly platform for sharing messages, content and interacting with the DLF Team.
What is Discord?
If you are not already familiar with Discord, it is a FREE text, voice and video discussion app that is used by tens of millions of people to hang out with friends and shared-interest communities. It can be accessed over the web, but is most commonly (and effectively) used as a desktop and mobile app. If you have never used discord before, signing up for an account is easy, and free. And from a Discord app you can connect to not only the DLF Discord server, but a variety of other servers as well. So if you are new to Discord, just start here to join and download.
Join the DLF Discord Server
Once you have a discord account, and ideally have downloaded the desktop and/or mobile app, simply hit the link below to find and join the DLF Discord Server. Your account will be activated shortly, and you'll have full access to all of the current resources. Eventually, we will have some discussion channels available only to premium subscribers, but for now, everything is wide open and completely free!
Click here to join the DLF Discord Server
What's on the DLF Discord Server
The DLF Discord Server provides the following feeds, allowing you to easily track all of the latest videos, podcasts, articles and news;
Article Feed
Twitter Feed
YouTube Feed
Podcast Feed
Player News Feed
Additionally, there are a number of dynasty fantasy football discussion channels, including;
Dynasty Discussion
Devy Discussion
IDP Discussion
Lineup Advice
Commisioner Talk
Trade Talk
Analyst AMA's
… and so much more to come!
The DLF Discord server is well moderated, and is a safe, smart, thoughtful gathering place for intelligent & civil discussion. The community there is sure to be a positive, informative and fun place to share ideas and discuss dynasty fantasy football.
To be clear, this new community platform is not replacing our existing DLF Forum. This simply offers our readers another way to connect and communicate. We plan on using Discord for some special content as well, including an all-day chat on Sundays, and other scheduled Q&A sessions.
So be sure to join so many others in this FREE and amazing new dynasty fantasy football community! Jump in, join the conversation, connect with other like-minded dynasty fantasy football fans, and get ready to dominate your dynasty leagues!
Click here to join the DLF Discord Server

Latest posts by Ken Moody
(see all)