Dynasty Blueprint: 5 Takeaways From Week 11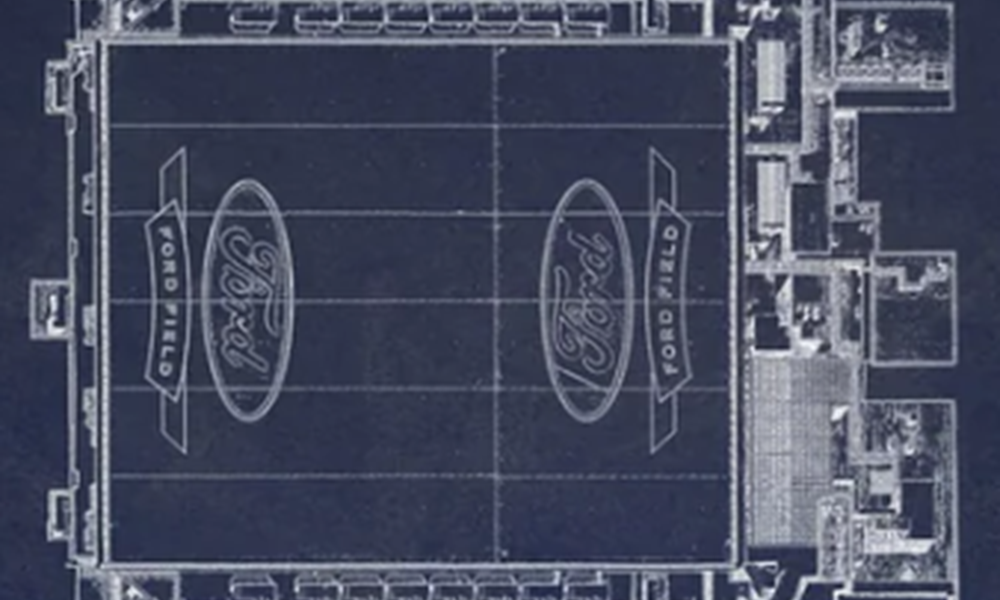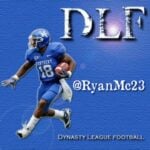 Ryan McDowell
Posted On November 20, 2023
Editor's Note: Ryan debuted the Dynasty Blueprint term all the way back in 2014, focusing on his personal dynasty strategy and philosophy. He introduced ideas like punting running backs and the now-common productive struggle. This series expands on the original, providing an in-depth look inside his dynasty mind.
This is my personal weekly Dynasty Blueprint. This article and all of the content on DLF is for you, the reader. The goal is to make you a better dynasty player and bring home some titles. Hopefully, this will help you reach that goal.
DYNASTY FIVE
Here are the five dynasty-related stories that have my attention coming off of another week of NFL action.
More #$&%?&%#% Injuries
Mark Andrews. Joe Burrow. Aaron Jones. De'Von Achane. Cooper Kupp. Kenneth Walker. Geno Smith.
In a game as fast-paced and hard-hitting as the NFL, there are going to be injuries every week. Maybe it's like this every year and we've just lost perspective but this year sure seems worse than normal. We should've known the week was doomed when we saw that Thursday night game, losing both Andrews and Burrow, along with Lamar Jackson getting banged up.
While Sunday brought more damage, the worst of the week certainly seems to be the duo from the AFC North. The Ravens lost Andrews early in the game as he came down awkwardly after being hip-drop tackled by the Bengals defender. Andrews knew immediately that something wasn't right and while it was encouraging to see him limp off the field mostly under his own power, the rest of the news was not positive. Andrews will miss the remainder of the season with leg and ankle injuries, though the complete prognosis and timeline are still uncertain. Andrews was part of a tightly packed top tier of tight ends, along with Sam LaPorta, Travis Kelce, and TJ Hockenson. Each of those players should now be valued ahead of him, at least when it comes to contending teams. Though it would be a savvy move for the rare non-contender with Kelce to flip assets.
It has been a frustrating year for the Bengals, who got off to a slow start as Burrow was nursing a calf injury. Just as he seemed to be fully past the leg issue, something clearly went wrong with his throwing hand. There is uncertainty if Burrow entered the game with a pre-existing injury or if it was simply the punishing and persistent Ravens defense. Regardless, Burrow will now miss the remainder of the season with a ligament injury on his throwing hand. Already facing an uphill battle to make the playoffs, the Bengals now have almost no chance at a post-season run. Presumably, Jake Browning will draw the starting nod moving forward and while he played well given the circumstances on Thursday night, this is a clear downgrade for Ja'Marr Chase and the rest of the Cincy offense. CeeDee Lamb and AJ Brown were already narrowing the gap between themselves and Chase in dynasty rankings and this injury could be enough to group the trio in the same tier.
Underrated Aiyuk
As the 49ers held off the pesky Buccaneers, Brandon Aiyuk put together another big game, catching five passes for 156 yards, including a 76-yard touchdown. Aiyuk is currently the WR5 for the week and the WR12 on the year, based on fantasy points per game. This was Aiyuk's third WR1 game of the year, but his first since Week Four. Sharing an offense with Christian McCaffrey, George Kittle, and Deebo Samuel will cause that, but Aiyuk has only one game outside of the WR3 range this season. Still just 25 years old, Aiyuk is the WR15 and 23rd overall in our November dynasty ADP, clearly overtaking his teammate Samuel (WR30.) This is Aiyuk's highest positional and overall ADP of his career, which shows that his value is finally starting to be corrected in the dynasty community. Among the recently completed trades in the DLF Trade Finder are deals of Aiyuk for a single first-round pick, which should be an auto-accept in nearly all situations.
SUBSCRIBE TO DLF PREMIUM!
Gain Instant Access to this resource and so much more!.

Premium membership provides access to all of our industry-leading dynasty fantasy football content.
You can also get a DLF Premium Membership for FREE! Find out how.
Dynasty Blueprint: 5 Takeaways From Week 11
Related Items:
Aaron Jones, AJ Brown, Antonio Gibson, Brandon Aiyuk, Breece Hall, Brian Robinson, Bryce Young, CeeDee Lamb, Christian McCaffrey, CJ Stroud, Cooper Kupp, Deebo Samuel, Dynasty Blueprint, featured, Geno Smith, George Kittle, Ja'Marr Chase, Jake Browning, Joe Burrow, Justin Fields, Kenneth Walker, Kenny Pickett, Lamar Jackson, Mac Jones, Mark Andrews, premium, Sam LaPorta, TJ Hockenson, Travis Kelce, Tyreek Hill, Zach Wilson