Ten IDP Fantasy Football Stats You Need to Know after Week Three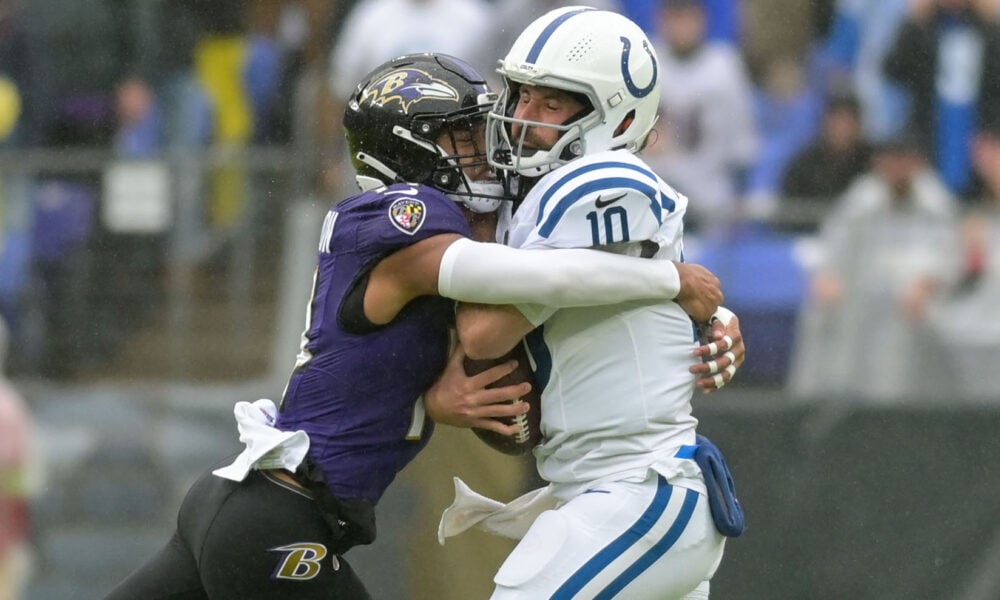 Kyle Hamilton | © Tommy Gilligan-USA TODAY Sports
Welcome back to the IDP numbers breakdown you simply cannot live without!
1. The Broncos played 73 defensive snaps in their beatdown last week
They also played 73 snaps in the previous week when they lost to the Commanders in a shootout. In fact, their season average is just 68. They are barely above average with the 11th-most snaps so far.
It's pretty inarguable that the Broncos have been the worst defense in football through three games, but clearly, they are not playing a huge number of snaps. So, the assumed link between defensive quality and snap volume is just not true.
It's tough to believe that last week's defensive performance will not be the season's low point, and it just does not equate to volume.
2. The Bills played just 54 snaps last week. They are on a paltry 148 for the season
This column highlighted their unusually low volume last week and it continued.
The average NFL defense has played 201 snaps so far (average 67) and so the Bills are 53 snaps behind – about 80% of a full game in equivalent terms.
Whatever the reason for it, at the moment we have to accept that it could well be a relatively sticky phenomenon and plan accordingly. It doesn't mean Bills IDPs cannot have good days, but if this volume continues, they are significantly less likely to do so than the apocryphal average defender.
3. TJ Edwards led the league with 16 total tackles this week
That gave him a tackle efficiency of slightly over 21%. Edwards' has a season-long efficiency of 21.4%. The average for top-50 linebackers in 2023 so far is 12.9%.
Tackle efficiency is absolutely not linked to personal skill/talent/usage/etc. But occasionally, very rarely a player comes along who just seems to buck that trend. It's not that Edwards is especially good, but he's just recording the plays right now.
4. Rookie Jalen Carter leads all interior linemen with 15 pressures
He's one ahead of Aaron Donald, which is an achievement in itself, even if only over a short period.
Carter has recorded two sacks so far and relatively few tackles, but he is exactly the talent so many thought he was and looks set to become an elite IDP.
5. Kyle Hamilton recorded three sacks this week
No other defensive back has more than one for the whole season. Hamilton has six total pressures, with only two others having four.
So however you cut it, Hamilton has seen real success as a pass-rushing safety so far.
That's brilliant, and he likely scored fantastically in your league last week but pass-rush success is ephemeral to say the least for DBs.
Recent success stories Derwin James, Jamal Adams and L'Jarius Sneed have a combined three pressures and zero sacks this season. And all those guys were heavily invested in partially because of standout pass rush scoring.
6. Derrick Brown leads all interior linemen with 182 snaps through three weeks
He also leads all DIs with 20 total tackles.
His pass-rushing leads a lot to be desired (one sack from five pressures) but that's nothing new with him. He's not that guy and he never was.
If your scoring system rewards DI tackles well, rather than just pure pass rush Brown could well be set for a really impressive season.
7. After recording 28 pressures in week one, the Falcons have just 21 since
Their season's total of 49 ranks them 22nd in the NFL. That's actually really good progress for them from the past couple of seasons, and it's good to see, but they remain an example of how tough it is to turn around a basement-level pass rush.
The Bears were the worst pass-rush in the NFL in 2022 and are a bottom-quarter unit again. These terrible pass-rush teams often have multiple holes, and it's just super hard to find talent at the position outside early round-one draft picks, so it takes a while to get back to even acceptably below average.
8. The Bills have recorded nine defensive takeaways through three games
The average for all other teams is just under four.
The Bills have seven interceptions (other teams are averaging just over two each) which is really skewing the numbers here. They have recorded 10% of all defensive interceptions in the NFL this season so far.
Needless to say, that is extremely unlikely to continue. But this is a good example of skewed box score and IDP scoring. When you look at Bills players, they have decent points scorers so far. But we know that their low snap volume is more likely to continue than their high interception rate and you have to consider that going forward for the rest of the season.
9. Just 19% of Dolphins tackles have been recorded by a linebacker
The average for the league is 28% so far.
The average NFL defense has played 201 snaps so far. So, a 28% LB tackle rate equates to 56 total tackles (solo or assist, and remember both can happen on the same play). Using PFF data, the Dolphins LBs have just 35 total tackles. That's a significant difference.
The reason for this is very likely to be due to teams having to aggressively try and maintain pace with the high-octane Dolphins offense, and therefore targeting deeper passes rather than moving the ball meticulously. Maybe.
But it's noticeable enough right now that Dolphins LBs are looking far less attractive as IDPs than the safeties on the team.
10. At the other end, 30% of Bears tackles have been logged by a linebacker
Using the same metrics as above, Bears LBs have logged 82 total tackles so far. This is obviously much higher than the league-average 56.
Again, we can assert this has to do with where teams are attacking. The Bears' opponents are more often well ahead and managing game script and time, equating to offensive plays in and around the box (and therefore LBs).
It's not exactly a dealbreaker, and volume still trumps all. But Bears LBs are looking a lot less attractive than they were in the preseason.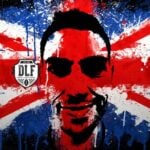 Latest posts by Tom Kislingbury
(see all)