Over the years, we've done several different weekly preview articles and love to give new things a try. This is the time of year when it's nearly information overload with every nook and cranny of the internet flooded with all kinds of fantasy football opinions and advice. Instead of following the herd and doing the same thing you're used to, we're going to go a little off the wall this year with our "Five in Five." This is a weekly written preview of the five biggest storylines of the week encompassed in a five-section theme and in the way I love to do it – weird. It will also be a bit of a preview for my weekly Dynasty Aftermath – the longest running dynasty series in the business as we hit year #17 in 2023 as we bring you five possible storylines we could see on Monday Morning.
Has the Bill been Paid?
The Bills are clearly still a good (maybe even great) team and a contender for the Super Bowl. However, they just haven't looked as dominant as they have in the past of late and last week featured another game filled with mistakes from Josh Allen, who had four turnovers on his own. While there shouldn't be a ton of worry around Allen and Buffalo, the turnovers were brutal for fantasy owners last week. Allen needs to make better decisions and it all starts this week against Las Vegas. If he struggles again, have we simply seen the best of him already?
Zach to the Future
The injury to Aaron Rodgers was one of the worst we've had to endure in some time. In fact, it may have been the most disappointing since Tom Brady tore his ACL on opening day 15 years ago. The Jets have to move on and Zach Wilson is unbelievably the guy again. After many thought he'd be traded or even released, the Jets kept him on ice just in case there was a tragedy and here we are one week later. Wilson has an unbelievable opportunity most thought he'd never have again. With an elite defense and talent all around him, this is now make or break time for Wilson and there are simply no excuses. Can Wilson re-establish himself as a solid prospect and use what he's learned from the school of hard knocks or will we see a disaster of a season in New York?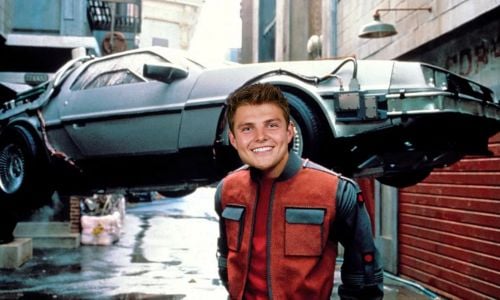 Love is in the Air
The off-season drama that surrounded the aforementioned Aaron Rodgers left the Packers with only third starting quarterback over the past 30 years. Game one was a huge win for Green Bay, with Love playing mistake-free football and throwing for three touchdowns and no interceptions. The preseason reports were glowing and after one week, they look justified. If Love has truly matured into a legitimately good starting quarterback, this is going to be huge news for players like Romeo Doubs, Christian Watson, AJ Dillon, Aaron Jones and the rest of the Green Bay offense.
Don't Miss the Bus
The other significant injury in fantasy circles was to JK Dobbins, who also tore his Achilles and will miss the year. It's a terrible injury for Dobbins, who may struggle to find work at this time next year in a sport that's historically unforgiving to both Achilles injuries and to running backs. When one door closes, another opens and we'll again see Gus Edwards in a prominent role moving forward. The question is just how much the Ravens will give him in terms of a workload. With other running backs on the roster, the distribution of carries in a post-Dobbins world is going to be a big story this weekend.
Fields of Gray?
Jordan Love torched the Bears last week and Justin Fields was nowhere near the quarterback we were hoping to see last week, either. The numbers weren't awful (216 passing yards, 59 rushing yards, one touchdown and one interception) but Fields needed to make some simple throws and just keep the chains moving in the game, rather than holding out for explosive plays. Fantasy managers would love to see a bounce back effort from Fields as they hit the road against Tampa Bay. Another clunker would put Field back into the QB2 range instead of in the no-brainer QB1 class.
Well, there you have it.  Five big stories here from week two in the NFL. The answers will start to materialize tomorrow. Let's go!

Latest posts by Ken Kelly
(see all)