Rookie Tight End Dynasty Reactions: Kyle Pitts and Pat Freiermuth
Kyle Pitts and Pat Freiermuth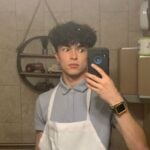 Hutchinson Brown
Posted On April 10, 2022
It is hard to believe but this is the final article from the Rookie Reactions series! This series has been an absolute blast and I am so glad you have enjoyed it. So for the last time, as I have mentioned in my prior six articles... an essential part of fantasy football is post-season review. We need to take a look at all of the rookie seasons in the NFL and consider their dynasty fantasy football values moving forward.
Today, we are talking about the only two relevant rookie tight ends from the 2021 class.
NFL Draft Pick: First round, fourth overall
Pitts was known by the football analyst community as one of the best, if not the best, tight-end prospects we have ever seen. Standing at 6'6" and 247 pounds, the elite tight end prospect displayed tremendous athleticism at the 2021 NFL Combine with a 4.46-second 40-yard dash and a 129-inch broad jump. That same talent was apparent throughout his college career in Florida where he was known for his tremendous acrobatic ability and gained yards after receptions.
Entering the fantasy football season, Pitts was drafted among the top tight ends. People hoped he might overcome the poor rookie tight end track record with his playmaking ability. He was going right behind George Kittle and just in front of Mark Andrews in most drafts.
SUBSCRIBE TO DLF PREMIUM!
Gain Instant Access to this resource and so much more!.

Premium membership provides access to all of our industry-leading dynasty fantasy football content.
You can also get a DLF Premium Membership for FREE! Find out how.
Rookie Tight End Dynasty Reactions: Kyle Pitts and Pat Freiermuth