Top 10 Underrated IDPs
At this time of year, the dominant question is always "which IDPs are undervalued right now?" It's a tough question because so much of defensive players' value is derived from their playing time and right now we just don't have a good handle on that. We can make some educated guesses, but free agency and the draft will fundamentally change the situation for many players.
The following list is made up of players who have a strong grip on their job but for one reason or another do not have the faith or excitement they should as IDPs. This is very much subject to them not losing their job, though. Every year we see surprise cuts or draft picks or signings. You have been warned!
The common belief about Flowers is that his first season in Detroit was a big disappointment. This is exaggerated.
Only seven other DEs managed more pressure than Flowers' 66 on the season, and just eight had more total tackles. Flowers is a top-12 DE in talent and production.
It's true that he did not attain the high-teens sack numbers you'd want for a player with a contract like his, but that's never been who he is as a player. He's sound over flashy. The lack of appreciation he gets has more to do with unrealistic expectations than poor performance.
Ioannidis finished fifth among DEs in tackles and 14th in pressures, while consistently producing high-scoring weeks. Yet he's still not treated as a long-term value player.
Historically, the Redskins have been poor performers across the defensive line, but they've bucked the trend the last two years. With a new coaching staff in place there's a lot of potential here for Ioannidis to build on his recent, excellent play.
Davenport played the 45th most snaps among DEs in 2019, but recorded the 15th most pressures. He converted a relatively low percentage of them, and in a couple of games he famously played very little, which all means he has a reputation as being a bit disappointing in 2019. Since he only managed 29 pressures as a rookie he's seen by many as a bit of a bust.
This is wrong. He's a good player who was productive last year but doesn't have the reputation. He's well worth exploring as a buy.
Richardson is 7th in pressures by DTs in the last two seasons, but just 15th in sacks.
He's a really good player in a good situation with good players around him, but he's not really valued as a top eight option at the position.
Collins finished tenth among DTs last year in pressures. He forced more pressures than Grady Jarrett or Gerald McCoy. While those two players had eight sacks each, though, Collins managed to convert just four. As we know that pressure is way more predictive than sacks. It's a good bet that Collins bounces back in 2020.
It also doesn't help that Collins had a remarkably low 16 total tackles (78 other DTs managed more). He's certainly a gamble, but gambling on a DT who was a top ten pass rusher last season is a better bet than most
Edmunds has been a top-12 LB in snaps, solos, assists and total tackles since he entered the league. He's still 21 years old (his 22nd birthday is in May), and his role is very secure despite his average (or below) play so far.
He's certainly not an elite NFL player, but he is as close a lock to be a top-tier IDP LB as you will find.
He's not the easiest player to buy as his owners likely paid a high price for him in a startup or as a rookie pick. Nonetheless, you might be able to parlay the fact that he's not played well into a bargain.
Williams is third in safety tackles over the past two seasons playing as a strong safety after years of playing in a two-deep scheme. He also leads the position in missed tackles during that period, which is less than good.
He's underrated because many IDP owners think that his years of poor production are a reflection of him as a player rather than how he was used. This misunderstanding opens up a potential buy window given he should keep the same role in 2020.
When Bell went down hurt after week 14, he was a top-12 safety in IDP points. He was actually relatively inefficient compared to other top safeties, but he was still up there. He has a reputation as being fairly unexciting, but he's been very consistently useable. He's had between 60 and 70 solos and ten to thirteen assists in each of his four seasons in the NFL.
Safety fluctuates wildly from year-to-year. Bell is at the top of the list as a potential top-tier option for you.
Peppers was stymied by injury in 2019 on his way to fulfilling some of his massive potential. He managed a tackle efficiency of over ten percent (in line with top ten safeties) as he was used far more in the box than he ever was in Cleveland.
He only had five combined kick and punt returns, so it's tough to see them as a major source of potential points – it's just a cherry on the cake with Peppers. He should be a good IDP in 2020.
Corners are ten-a-penny in every IDP league, but it would have been weird to not include one at all. If there's a single cornerback to go after, then Ya-Sin is a good bet to be the one. The Colts certainly seem to believe in him. He was the one real constant in their rotation at the position while he also looked like a consistent tackler.
You absolutely should not be trying to buy any cornerbacks, but if you insist on holding one at this time of year Ya-Sin fits the bill.
There you go. Ten players who for one reason or another are currently, generally being undervalued compared to their potential value.
IDP is inherently changeable but these are players you can go after with some confidence – even in February.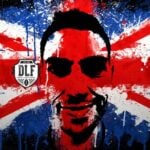 Latest posts by Tom Kislingbury
(see all)