Future Top-30 Wide Receivers
The regular season has come and gone and it is fantasy playoff time! Hopefully, that means you are still fighting for the title in your league's playoffs. However, it also means that about half of us are sitting at home, looking over our rosters, and trying to figure out what went wrong. Regardless of if it was injuries, players underperforming, bad luck, or something entirely different, it is time to dust ourselves off and get ready for the next phase of the dynasty season!
To help you out with that, I'm here to give you a few players who are on the younger side and have a better chance than most to turn into every-week starters at their respective positions. I define every week starters as being top-ten quarterbacks, top-15 running backs, top-30 receivers, and top-ten tight ends. I'm going to avoid taking the easy way out, so I'm not going to pick any rookies to be the next great thing. We all know that TJ Hockenson is a tight end to target. Instead, I'm going to try and pick players who are a ways away from every week starter status, meaning they could be relatively cheap additions to your roster, especially if they do turn into an every-week starter for your team next year!
Let's take a look at the potential starters as well as the pros and cons for each one, in order of their current DLF positional rankings.
Note all stats are valid through week 12.
Current DLF Positional Ranking: 46
Pros: After Odell Beckham was sent off to Cleveland, Shepard got a pretty nice raise. The Giants tabbed him as the future number one for their team, and he started the season out averaging about nine targets, seven touches, and 62 yards per game. While the numbers aren't great, they show he was involved. He was the clear top option at receiver as the Giants went through some ugly games. That kind of per game pace would put him near 100 catches. He proved he can be a big-time receiver in college, and he has flashed that ability in the NFL as well.
Cons: When talking about the downside for Shepard, you need to start the discussion with his injuries, most notably the concussions. He has been concussed multiple times this season, which is an obvious concern for his future, both in and out of football. He has also had some other injuries over the years. When you add in the increased level of competition on his team, it is fair to wonder how many fantasy mouths the Giants offense can feed and where Shepard falls in the pecking order. Of the four players on this list, I'm least optimistic about Shepard long term.
Current DLF Positional Ranking: 51
Pros: A receiver in a running back's body, his ADP has been dropping due to the Steelers' offensive struggles. I think that is a little short-sighted though. Through ten games, Washington has already doubled his rookie season totals in terms of receptions, yards, and fantasy points. He has become a bigger part of the offense this season and is producing at a higher level. He has also gotten better as the season has gone on, averaging over 14 PPR points per week over his last four games. He definitely has the look of their future number two option.
Cons: The obvious biggest concern is the future of the Steelers at the quarterback position. After the injury to Ben Roethlisberger, the position has been a hot mess. The best case for Washington is the number two target in the passing offense, so he's going to need a solid quarterback to help him reach the top-30 receiver threshold. There are also a lot of mouths to feed in Pittsburgh. The running backs catch a lot of passes and JuJu Smith-Schuster is the clear number one. Having so many options could mean Washington is going to be inconsistent.
Current DLF Positional Ranking: 59
Pros: The highest-drafted and arguably the most productive college receiver of the players on this list, Parker definitely has the skill set to be an every-week starter. He was a bust over the first few years, but he's had a bit of a resurgence this season even as the Dolphins are doing their best to lose games. Even with the extreme lack of talent on the roster, Parker either has or is on pace to set career highs in every category. He has also been extremely consistent with eight straight games of double-digit fantasy points. He just might have turned the corner and could form the foundation for a young, potentially high powered offense with Mike Gesicki and whoever they draft with all of their picks.
Cons: The oldest of the receivers on this list, Parker is 26 years old. It is fair to wonder if he will still be on the Dolphins by the time the offense finally gets up and running, assuming it ever does. His development has been held back by injuries over the years, which has put him behind the curve. There is a chance he could have finally turned the corner or that this could be just a little blip on the radar due to there being very few options on the team right now. I'm betting on the former, and I actually like him the best out of the four.
Current DLF Positional Ranking: 60
Pros: Miller turned an extremely productive college career at Memphis into a second-round selection in the NFL draft. His rookie season featured seven touchdowns but only about two catches per game on average. Things have taken a step in the right direction this year, especially lately, as he seems to be a bigger part of the offense. He has had five games over 50 yards this year when he only had one of them last year. He still has some room for improvement, but he is on pace for 75 targets this season. He might still be a year away from a breakout, but it is better to buy a year too early than a year too late.
Cons: Injuries have been a consistent issue for Miller. Even though he has played through a few of them, he tends to be a little nicked up and not functioning at full speed. The larger concern is the mess that is the Bears offense right now. What was a high powered attack last year has struggled to do much for most of the year. Who will be the quarterback next year and how that impacts the offense will have a lot to do with the ceiling Miller will have in 2020 and beyond. He has the talent, but the offense needs to get better if he is going to have the stats.
If I had to rank these four in terms of how excited I am about their futures and their chances of becoming an every-week starter at the position, here are my rankings:
DeVante Parker
James Washington
Anthony Miller (Only one spot behind Washington in my WR rankings)
Sterling Shepard
Other players I considered but ultimately decided against for the reasons stated are Will Fuller (injury, inconsistent), Dede Westbrook (inconsistent, limited upside), Jamison Crowder (limited upside).
I'll be back soon with a look at some of the other positions. Good luck in the playoffs!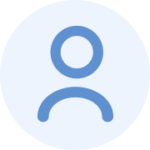 Latest posts by Jacob Feldman
(see all)