IDP Rookie Review: Week One
The NFL draft featured strong defensive options at all positions and many rookies are primed to stand out in 2019. Week 1 was a quiet week for the most part and many rookies will earn more time and be starters for IDP squads as the year progresses.
Defensive Lineman
51 (75%) snaps 2 solo tackles
Allen's presence in the ferocious Jacksonville pass rush will go beyond the stats, he is not a player I am targeting currently but he has the opportunity to develop into a ten sack type of player. Allen was solid in run defense and dropped into coverage as well at Kentucky. He has the skill and athleticism to be on the field and fill many roles for the Jacksonville defense.
47 (73%) snaps 3 solo tackles 1 sack
Ferrell and the Oakland defense never let Joe Flacco get comfortable in Week 1 in their inspiring home opener. Veteran defensive coordinator John Marshall will use Ferrell on the end opposite Benson Mayowa. The duo was effective creating pressure against Denver. Ferrell's presence was felt on more plays than the stat box shows. It was a solid debut and a precursor of bigger things to come for the young end.
47 (65%) snaps 2 solo tackles
Another rookie who made more of an impact than the statistics show, Oliver was creating pressure inside and showed impressive push versus the Jets' offensive line. The sacks will come playing alongside Jerry Hughes, Shaq Lawson, and Trent Murphy on an underrated defensive front. Oliver next faces the Giants. I predict his first NFL sack is coming this week.
38 (57%) snaps 1 solo tackle
The young end from Michigan played more snaps in Week 1 than expected, Winovich played over half the snaps in the Patriots' beat down of the Steelers. Winovich mostly played end and generated a few pressures along with an impressive open-field tackle on Steelers star JuJu Smith-Schuster. Winovich gives the Pats a pass-rusher and guy who can drop back and wreak havoc with above-average athleticism.
44 (57%) snaps 2 solo tackles
Burns saw the field quite a bit versus the Rams in Week 1 and earned the start due to an injury to Bruce Irvin. He was able to generate two hurries as well as the tackles, one of them being a four-yard loss. Burns drew a tall task, starting versus the Rams' potent offense and the Panthers ran a few different schemes, testing defensive strategies.
39 (56%) snaps 1 solo tackle, 1 assist, 1 sack
The top overall pick had one of the more impressive debuts, generating six pressures, three quarterback hits, and notching his first sack versus the Buccaneers. Bosa also tallied a stop in run defense despite mainly playing passing downs. He was nearly unblockable, particularly rushing inside and his presence was largely felt. Bosa has missed several practices this week due to ankle soreness.
24 (35%) snaps
The baby-faced second overall pick had a quiet debut, Williams did however indirectly cause a fumble by Bills' quarterback Josh Allen by mowing over the center at the time of the snap. He left early due to an ankle injury but is figuring on returning this week versus the Browns on Monday night
Linebackers
68 (100%) snaps 5 solo tackles, 1 assist
The young linebacker had tonsilitis prior to Week 1 and lost ten pounds in the days before the game, fought through it- taking five bags of IV fluid between Friday and Sunday – and still managed to play all of the defensive snaps. White notched five solo tackles and displayed his impressive range in coverage. He will quickly become the leader of the Tampa Bay defense.
53 (76%) snaps 7 solo tackles, 4 assists
The speedy linebacker from the University of Michigan was one of the few bright spots in the Steelers' opening week thrashing. Bush was burned early in the first quarter, caught out of position on a pass which ended up a big gain. He settled in and gathered 11 tackles, playing all over the field, doing anything he could to slow down the Patriots attack.
63 (71%) snaps 3 solo 1 sack
The surprising second-round pick played well for Detroit playing in an expanded role due to an injury to starting linebacker Jarrad Davis. Tavai played all over the formation, including a snap on the defensive line, and handed the elusive Kyler Murray his first NFL sack. Tavai may lose snaps due to the return of Davis but he is immensely talented and versatile. It will be hard to keep him off the field.
51 (68%) snaps 7 solo tackles, 1 assist
The former Tarheel was one of the more surprising rookies to make an impact in Week 1, Holcomb reeled in eight total tackles in his first career start. He started alongside Jon Bostic against the Eagles and really stood out. He's likely on the waiver wire and someone worth targeting going forward. Holcomb should stand out in a weak group of linebackers who will be on the field a lot.
51 (68%) snaps 3 solo tackles, 2 assists
Sweat played the exact same amount of snaps as Holcomb for the Redskins but his impact was a little less impressive. He was deployed on the line most of his snaps although he is listed in MFL as a linebacker. The pass rush versus the Eagles was almost non-existent. Sweat could be reclassified as a defensive end if this continues; his value would then take a hit.
45 (66%) snaps 4 solo tackles
The less-heralded of the Williams' brothers, Quincy earned playing time at weakside linebacker due to the sudden announcement Telvin Smith would sit the year. Williams contributed four solo stops in the humiliating Week 1 loss to the Chiefs. I don't see his ceiling being very high despite the playing time.
22 (32%) snaps 1 solo tackle 1 assist
Cashman is a rookie to monitor if he is on your waiver wire. His debut was unimpressive, but I believe he has the talent to start for the Jets. He should push Neville Hewitt out of the starting role alongside C.J. Mosley. If Mosley's injury lingers, Cashman could step in and contribute right away.
Defensive Backs
49 (77%) snaps 1 solo tackle, 4 assists
The top safety in IDP rookie drafts this summer, Abram fired out of the gate and looked impressive versus Denver before injuring his shoulder. Tuesday night's news that the injury was more severe than thought means Abram will miss the entire 2019 season. If you have an IR spot, he is a prime candidate for a buy-low offer.
58 (100%) snaps 5 solo tackles, 3 assists
Thornhill earned the starting nod at free safety. He corralled eight total tackles in the Chiefs' bludgeoning of the Jaguars Week 1. He will continue to play this role. It's typically not a fruitful role in IDP, but given the state of the Chiefs secondary along with game scripts forcing opponents to pass to keep up, Thornhill will have tackle opportunities galore providing a safe weekly floor.
73 (100%) snaps 3 solo tackles
The Packers employed Savage as their strong safety. He was on the field for every snap versus the Bears week 1. Tackle opportunities will increase in the coming weeks – the way the game unfolded was odd – and he will see increased tackle numbers going forward.
32 (48%) snaps 3 solo tackles 4 assists
Despite playing alongside Eric Weddle (now is in concussion protocol) and John Johnson, Rapp saw the field for nearly half of the defensive snaps versus the Panthers in Week 1. Rapp was one of my favorite safeties in the 2019 draft. He impressed with 7 total tackles and could see extended playing time with the status of Weddle up in the air.
88 (100%) snaps 4 solo tackles, 1 assist
The first pick in the second round of the 2019 Draft, Murphy was thrust into a starting cornerback role with both starters out week 1 versus Detroit. Murphy was targeted eight times, allowing six completions, in the process raking in five total tackles. Expect this to continue. Murphy will contribute a safe floor due to tackles as long as he remains in the role.
40 (66%) snaps 2 solo tackles
My top cornerback in the draft, Williams started opposite Denzel Ward and was only targeted twice in the Browns loss to the Titans. He was able to rake in two tackles during the game. Not known for tackling in his time at LSU, I don't see that changing in the NFL.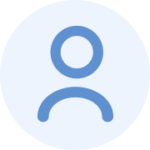 Latest posts by Dwight Peebles
(see all)