Lineup Advice: Week Five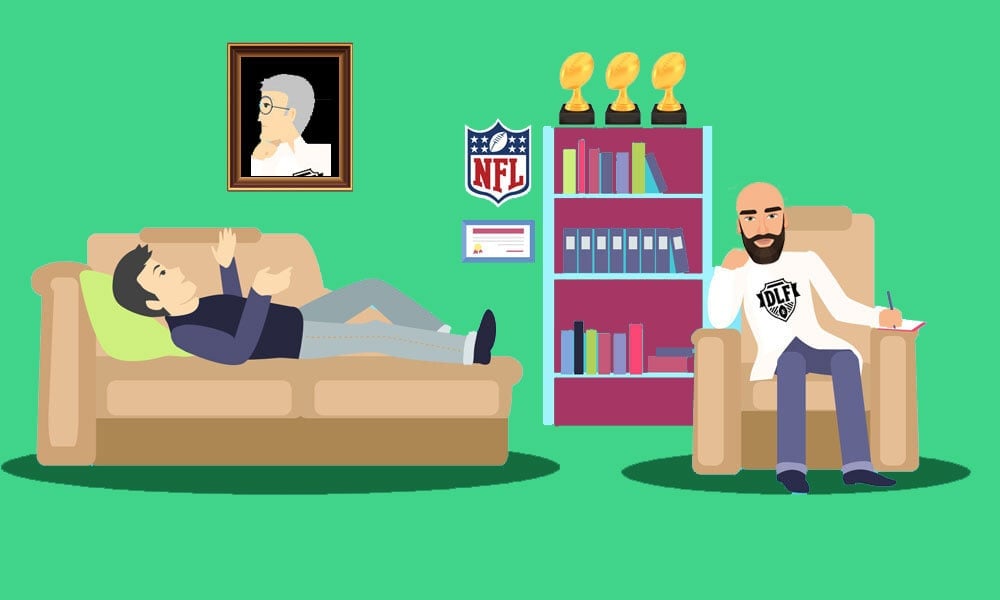 PLEASE READ ALL OF EACH WEEK'S POST
Note:  I am traveling internationally from 9/20 – 10/14 meaning that I will NOT be doing the lineup advice for weeks 3 – 6. I am turning that over to Ken Kelly, one of my fellow DLF co-founders and writer of the Aftermath article here on DLF. You can trust Ken to give you good advice and if I ever needed someone to manage my team, he'd be my choice so, you're in good hands.
Week 5
Hopefully you had a chance to check out the Five in Five: Dynasty Storylines leading up to last week's games. If not, check it out this weekend to get the top five storylines I'm watching for. And then, of course, on the following Tuesday I'll cover all of the games in my typical Dynasty Aftermath style, explaining what I'm worried about, lineups of the week, top rookie performances, and more.
Now, let's get to the lineup advice!
Lineup Advice Rules & Format
Please provide as much information as you can so I can provide the best answers possible. Each question can take up to 10 minutes for me to research as I research up to a dozen different variables and trends. I do everything I can to get my answers correct. For that reason, I need you to read the following rules and guidelines to help me maintain efficiency:
Please don't ask me to set your entire lineup
Put "TNF" as the top line for any question involving Thursday Night Football games
Please also make sure to tell me who YOU would be starting if not for my advice. It helps me to understand your gut feeling(s).
Include your scoring format  (PPR, Non-PPR, etc.)
Keep your questions as brief as possible – Story questions add a lot of time
I prioritize questions involving the earliest (Thursday, etc.) games first. If I skip over your question, don't worry, I'll be back to it.
It's easy to miss responses to my responses in the thread. When in doubt, always post a separate new question.
Have a great week! Let's win some games.

Latest posts by Ken Kelly
(see all)