Dynasty Rookie Report Card: Tank Dell, Jayden Reed, and Dontayvion Wicks
Jayden Reed | © Brett Davis-USA TODAY Sports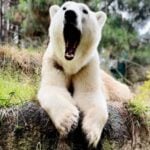 Matt Price
Posted On September 23, 2023
Each week throughout the 2023 NFL season, I'll cover two rookies in the Rookie Report Card and will generally write about the biggest performers from that particular week. I'll discuss how well he's lived up to expectations at the NFL level, and then I'll grade the player in three categories: their performance to date, rookie season potential, and long-term upside.
Week 2 stats: Seven receptions on ten targets for 72 yards and one touchdown; 20.2 PPR points, WR17
Dell was a dominant playmaker for Houston University in 2021 and 2022, ranking in the top 12 in the NCAA in both receptions and receiving yards in both seasons. He also finished his career with the second-most receiving touchdowns in school history, amassing 228 total receptions, 3,155 yards, and 32 touchdowns. He was named First-team All-AAC in each of his final two seasons at Houston. Dell led the entire NCAA with 17 receiving touchdowns in 2022.
With his name and that kind of production, you might expect him to be a big wide receiver, but at the NFL combine, he measured in at 5'8, 165 pounds. *Record scratch* How could a receiver with that size profile accumulate so many touchdowns? By always being open. Seriously. Every time I turned on the film for Dell in the pre-draft process, he was just always open. He should make you question all size-related concerns with prospects going forward. To me, the size argument comes down to three main points:
SUBSCRIBE TO DLF PREMIUM!
Gain Instant Access to this resource and so much more!.

Premium membership provides access to all of our industry-leading dynasty fantasy football content.
You can also get a DLF Premium Membership for FREE! Find out how.
Dynasty Rookie Report Card: Tank Dell, Jayden Reed, and Dontayvion Wicks