2022 IDP Dynasty Fantasy Football Rookies: Top Landing Spots for Defensive Backs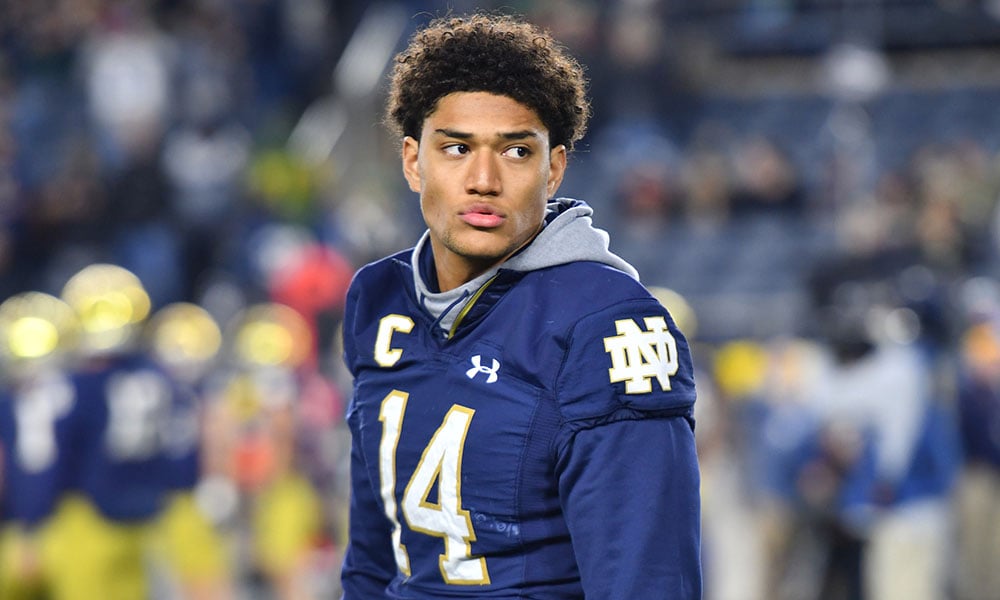 Mike Woellert
Posted On April 26, 2022
The countdown to the 2022 NFL Draft is hours away. Hopefully, you've done the research, read the profiles, watched some highlights and tape, and are now prepared to head into your rookie drafts.
For those who play in IDP leagues, landing spots for defensive players may be just as vital as offensive players. Over the last two seasons, we've seen rookie defenders get eased onto the field and see limited snaps from the outset.
Landing spots are a bit complex and there are a wide range of factors to look at when projecting teams. Looking at depth charts can be a bit overwhelming, but there are quite a few teams who need talent at all positions and I do think this draft class is loaded with players who have a clear path to snaps, as early as this season.
In these articles, I look at the ideal landing spots for the IDPs you should be targeting in your rookie drafts.
Finally...
Defensive Back
Ideal Landing Spot: Atlanta Falcons, Houston Texans, New York Giants, New York Jets
Hamilton has been labeled by some as the best overall player in the draft. Any of these teams would love to have a playmaking safety of Hamilton's caliber. Who will pull the trigger?
The Falcons drafted Richie Grant in 2020 and the Texans just lost Justin Reid to the Chiefs. The Giants have Xavier McKinney, however not much else. The Jets brought in Jordan Whitehead in free agency, but the depth behind him is uninspiring.
I don't think NFL scouts are going to be scared by Hamilton's NFL Combine numbers or 40 time. His play shows up on tape. He has been playing significant snaps since entering the Golden Dome. He recorded eight interceptions and had a 29% play on ball rate. Hamilton, when targeted, allowed a 47.5% completion rate. He has a wide range when playing deeper and plays quick sideline-to-sideline. He measured at a 21mph top speed. He is multi-faceted and can play anywhere on the field. We'll see how he recovers from the knee injury he suffered against USC.
Any of the above spots would bode well for IDP production. In 2021, he played just 26% of his snaps deep, so he should play quite a bit up on the line of scrimmage - either in the box or the slot. He's a ball tracker, so when playing deep, he'll have big-play upside to turn the ball over. He's my DB1.
Ideal Landing Spot: San Francisco 49ers, New Orleans Saints, Philadelphia Eagles
SUBSCRIBE TO DLF PREMIUM!
Gain Instant Access to this resource and so much more!.

Premium membership provides access to all of our industry-leading dynasty fantasy football content.
You can also get a DLF Premium Membership for FREE! Find out how.
2022 IDP Dynasty Fantasy Football Rookies: Top Landing Spots for Defensive Backs