Player News RSS Feed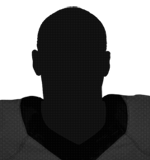 Terrace Marshall has medical flags?
Rookie wide receiver Terrace Marshall may be slipping due to recently arising medical issues
Dynasty Analysis
The report stemmed from multiple sources and appears to be legitimate which could cause the upside rookie to fall to the second round after being in discussion as a day-one draftee. Marshall has missed time in both high school and while at LSU due to lower injuries and there may be concern it's a chronic in nature. As pointed out in the attached link, he did undergo foot surgery in 2019 and while it was only minor, could have deeper impact. Following an impressive pro day performance where he posted a 4.38 40, the 6'3" prospect had been steadily rising in dynasty circles but will now carry a risk-on tag as we approach the NFL Draft. It remains to be seen if recent reports are no more than a smokescreen, often occurring just prior to the NFL Draft, or if teams have legitimate concern about his injury status. His drafted status will be the ultimate determinant. Terrace Marshall is DLF's rookie WR6 and the R10 overall.