Player News RSS Feed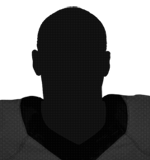 DeVonta Smith top wideout?
Utilizing the "Playmaker Score" metric, ESPN projects rookie wide receiver DeVonta Smith as the top receiver in the 2021 draft class
Dynasty Analysis
He's not only the top prospect but as ESPN puts it, Smith "leaves everyone else in the is draft class in the dust" and he is "by far Playmaker's highest projected senior wide receiver ever, and it's not even close."
It's high praise for Smith who tips the scales at 170 lbs. causing some concern. It should be noted that far more concern about Smith's weight is found from fantasy analysts and players than from within the NFL ranks. A combination of weight and his senior status, thus one year older, has dropped Smith's dynasty value into the second half of the first round in some rookie mock drafts thus far. In short, Smith scores so highly due to his production coming from an offense which didn't attempt many passes, having scored a touchdown at a remarkable pace, once every 19 pass attempts. That's offensive pass attempts not Smith's targets. Smith, DLF's rookie WR2 (R4 overall) still possesses monster upside in the NFL but may be a bargain during rookie drafts due to weight concerns.