Player News RSS Feed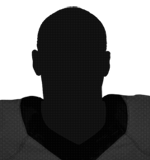 Darrel Williams heads to I.R.
Darrel Williams has been placed on inured reserve with a hamstring injury
Dynasty Analysis
Williams finishes 2019 with 41 rushes, 141 yards and three touchdowns. He had been trending up as his snaps increased due to injury above him on the depth chart, most notably to Damien Williams but he never saw more than 11 carries in a game and finishes with a 3.4 ypc. average. Still only 24 and on a somewhat unsettled depth chart for 2020, DLF's RB75 still has a chance for increased production going forward but will need a material increase in snaps for it to occur.