Dynasty Fantasy Football Regression Trends: Week Three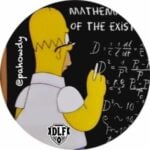 Peter Howard
Posted On October 1, 2022
Welcome! This is a weekly series where we look at player regression trends on a week-by-week basis.
Throughout the season, I'll collect the weekly data and post it on a sheet here.
Enough preamble, nerd up!
Last Week
We bounced back in week two in a big way. The league regressed all over the place and our little table mopped up most of it.
Brandin Cooks and - in a shocking turn of events, Justin Jefferson - were the sole disappointments for the wide receiver position on the bounce-back list. TJ Hockenson and Kyle Pitts both jumped back inside the top 12, leaving only a lone Hayden Hurst on the loser pile.
Running back was a little rougher. Javonte Williams and Leonard Fournette continued to produce outside the top 24, AJ Dillon shared the backfield much more evenly with Aaron Jones and both underperformed as the game script sidled towards the passing game in a matchup with Tom Brady. But Josh Jacobs finally paid off on his volume to finish top 15.
On the "produce less" list, the only miss was Breece Hall who finished as the 13th highest scoring running back with 11 targets, a phenomenal number. These are positive signs for the highest drafted rookie running back this year, and an acceptable disappointment for this article series.
I would note that D'Andre Swift once again fell outside the top 24 but he also came out with an injury and looks to be sidelined for a while. He joins Ross Dwelley on the DNP (neutral result) pile of a near-perfect week for the high list.
You can see the full list and results, going back to 2021 week three, in my data linked above.
Week Two: Players who should produce more next week
SUBSCRIBE TO DLF PREMIUM!
Gain Instant Access to this resource and so much more!.

Premium membership provides access to all of our industry-leading dynasty fantasy football content.
You can also get a DLF Premium Membership for FREE! Find out how.
Dynasty Fantasy Football Regression Trends: Week Three
Related Items:
Aaron Jones, AJ Dillon, Amari Cooper, Baker Mayfield, Brandin Cooks, Breece Hall, Curtis Samuel, D'Andre Swift, Darren Waller, Deebo Samuel, DJ Moore, Donovan Peoples-Jones, Ezekiel Elliott, featured, Garrett Wilson, Gerald Everett, Hayden Hurst, Javonte Williams, Josh Jacobs, Justin Jefferson, Kareem Hunt, Kyle Pitts, Leonard Fournette, Mark Andrews, Nick Chubb, premium, Romeo Doubs, Ross Dwelley, TJ Hockenson, Tom Brady, Tony Pollard, Travis Kelce