Lineup Advice, Strategy & Team Tracking – Week Two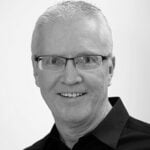 Jeff Haverlack
Posted On September 17, 2022
PLEASE READ FULL POST EACH WEEK!
EDIT: Week two bets updated
Week Two
Welcome to week two, better known as "overreaction week." This is the week where we as dynasty coaches freak out about the first week and either rage quit fantasy football altogether or start considering crazy trades to save our season. In most cases, I strongly suggest you sit on your hands for at least one more week before doing either. As an unwritten rule, I don't make any moves until at least week four unless a significant injury has occurred.
We've added a new service! Every Sunday morning, you can join DLF's new Discord server to ask those last minute lineup advice questions, or anything else which may be on your mind. In the very near future, we'll cut off lineup advice on Saturday night and use this Discord channel to ensure your questions aren't missed Sunday AM. This new channel is taking our community interaction to the next level.
2022 Team Tracking
Just as a refresher, in 2021 I sent 40% of tracked dynasty teams to championship games, winning two of them. While I'd love to say it was all due to my management, luck still plays a huge role in our favorite hobby and I don't see a repeat of 2021. That doesn't mean I'm not gunning for 100%, however. In 2022 I added three new leagues to be tracked, bringing my total to 13. In all seriousness, it's only one week and while some trends are worth investigating, we don't want to overreact, especially after a single game.
Following week one, I'm 5-8, one of my worst weeks in a long time. And, just by coincidence, every one of my 2021 championship teams took an "L" on the week. My longest running league, the one that essentially founded DLF in fact, lost by .3 (to fellow DLF'er Ken Kelly) and I had Javonte Williams and Albert Okwuegbunam going. Was really hoping for the Broncos to go for it on fourth-and-five. But, alas....
I always like to know why my teams lose, whether after only one week or after eight, it's a good idea to get 'inside' each loss and figure out if it was due to luck of the draw or injuries as opposed to bad build, taking too many chances with rookies or misplaying the matchups. When analyzing my teams, it would come as no shock to any of you that there are standard themes and builds I use (check the following section). My teams which took a loss this week are invested in players such as:
Dak Prescott, QB
Najee Harris, RB
Cam Akers, RB
JK Dobbins, RB
Tee Higgins, WR
Chris Godwin, WR
CeeDee Lamb, WR
Darnell Mooney, WR
Allen Robinson, WR
DeVonta Smith, WR
Thankfully, there's no great mystery why these teams logged a loss. Outside of Prescott, I'm not overly concerned with anything I saw though the Rams' poor offensive display was somewhat shocking and unexpected. The loss of Prescott impacts CeeDee Lamb as well and this could be an issue for me. We'll see.
Strategy and Trends
Starting in 2021, I began a process of a mindful strategy shift, prioritizing young WR1 players as my core and mid-career veteran receivers as my production anchors with a corresponding RB-light approach as I like to call it. While I haven't updated my numbers-based research to prove out this strategy shift, it has been clear to me that the increased RBBC (running back by committee) usage continues to sap production from the position and when combined with injury potential, makes for a very high beta (risk) in your weekly lineup and long-term build. You just won't see WR1 players play 50% of a team's offensive snaps while rotating with the second player on the positional depth chart. It's the WR3s and WR4s where the greatest rotations take place.
As we saw in week one, we had some ridiculous usage and offensive production which badly impacted some of my/our expectations for the week. It happens every year in week one, but this year seemed much worse than expected. It's not until week three or so, give or take a week, that offensive schemes and chemistry start to develop and offensive units begin to 'click.' This is why we don't overreact to one week of statistical output, but that doesn't mean we don't adjust. As such, I most certainly will be adjusting my advice based on what we saw.
What I can tell you is that my rotation to top receivers already feels much better than my outgoing tried-and-true build methodology. It will take another year or two to complete the augmentation, and running backs are still important, but I feel much better about the shift.
Betting Lines and Props
After looking at the lines, props, etc. for week two, here are my top three plays for the week:
Patrick Mahomes Over 2.5 Touchdowns vs. Chargers
Mahomes owns the first four weeks of a new season and he threw three touchdowns in both contests vs. LAC in 2021. Teams can't focus on Tyreek Hill any longer and Travis Kelce is still getting open. He threw five touchdowns in week one and he's at home. I love the over on Mahomes' prop of 2.5 touchdowns.
Bills -10 vs. Titans
While I'd be happier with -9, I don't think the single point matters enough here. The Bills D handled Matthew Stafford and the Rams and I don't see Tennessee staying in this one. The over on points for this game is 49.5 and if that many points are scored, the Bills are going to have 30+ of them and I don't see Tennessee having 20 of their own. I'm taking the Bills and -10.
Bengals -8 v@ Cowboys
The Bengals are in the same league as the Buccaneers who dropped a shaky 19 points on the Cowboys in week one, but Dallas couldn't score more than three points with Dak Prescott under center. Now Cooper Rush takes the helm and the high-octane Bengals should have little trouble moving the ball against a defense who looked better than average, but not good enough to stop Cincinnati who should have receiver Tee Higgins back.  I'm all in on the Bengals wrangling the Cowboys in Big D.  I'm taking Cincinnati and -8.
Lineup Advice Rules & Format
DLF continues to see amazing growth in our membership and each year I wonder how I'm going to keep up with all of your questions while also holding to a level of service and quality you've all come to expect from me. I've been VERY happy with my level of accuracy but, for that to occur, I need your help. Each question can take up to 10 minutes for me to research as I research up to a dozen different variables and trends. I do everything I can to get my answers correct. For that reason, I need you to read the following rules and guidelines to help me maintain efficiency:
Please don't ask me to set your entire lineup
Put "TNF" as the top line for any question involving Thursday Night Football games
Please also make sure to tell me who YOU would be starting if not for my advice. It helps me to understand your gut feeling.
Include your scoring format  (PPR, Non-PPR, etc.)
Keep your questions as brief as possible - Story questions add a lot of time
I prioritize questions involving the earliest (Thursday, etc.) games first. If I skip over your question, don't worry, I'll be back to it.
It's easy to miss responses to my responses in thread. When in doubt, always post a separate new question
Lastly, I work very hard to get my advice correct and I do not mail it in. When I'm wrong, I feel every incorrect answer so, go easy on me! That said, the DLF community has been absolutely fantastic to work with which is why I'm still doing this after so many years.
Have a great week! Have an even better season!
Let's do this...
SUBSCRIBE TO DLF PREMIUM!
Gain Instant Access to this resource and so much more!.

Premium membership provides access to all of our industry-leading dynasty fantasy football content.
You can also get a DLF Premium Membership for FREE! Find out how.
Lineup Advice, Strategy & Team Tracking – Week Two