2022 Dynasty Fantasy Football Rookie Prospect: Justyn Ross, WR Clemson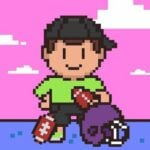 Bruce Matson
Posted On April 10, 2022
Our NFL rookie profile series continues with this analysis of 2022 NFL Draft Prospect Justyn Ross, WR from Clemson. We will continue to provide you with these in-depth rookie profiles and a ton of other fantasy football rookie analysis right up through the NFL Draft. Stay tuned, and stay ahead of your league.
The 2022 NFL Draft is stacked with talented wide receivers. From the top to the bottom, you will find a wide receiver who has the potential to make an impact on your dynasty roster. The group is diverse with many different types of receivers, making this a very fun batch of prospects to analyze.
Justyn Ross is the man in the middle. The NFL Draft is going to tell us how to value him in rookie drafts. Everyone knows the talent is there. He was very productive during his freshman and sophomore seasons at Clemson before his injury. Now he's rolling down the comeback trail and he's either going to pass the finish line and return to being a big-time prospect or slip down the hill and fall into the pit of mediocrity.
THE STATS
Courtesy of Sports Reference.
After leaving high school as a four-star prospect and ranked the seventh-best wide receiver in the 2018 recruiting class by 247Sports, Ross didn't waste any time proving himself in the college ranks. He made his mark in the College Football Playoff, catching 12 passes for 301 yards and three touchdowns against Notre Dame and Alabama. Even with Tee Higgins, Amari Rodgers, and Hunter Renfrow on the roster, Ross still managed to lead the team in receiving.
SUBSCRIBE TO DLF PREMIUM!
Gain Instant Access to this resource and so much more!.

Premium membership provides access to all of our industry-leading dynasty fantasy football content.
You can also get a DLF Premium Membership for FREE! Find out how.
2022 Dynasty Fantasy Football Rookie Prospect: Justyn Ross, WR Clemson