DeVante Parker Traded to the New England Patriots: The Dynasty Fantasy Football Impact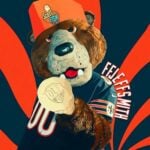 Jeff Smith
Posted On April 4, 2022
On the weekend, we saw a rare interdivisional trade between the Miami Dolphins and the New England Patriots. Former first-round pick DeVante Parker was shipped up north along with a fifth-round pick in return for a third-rounder.
It seems like a win for Miami. Parker is 29 years old and may have been a roster cut casualty come training camp time. The veteran was due $6 million each of the next two seasons and could have been released because none of that money was guaranteed. Chris Grier and the Miami front office did well to get something in return.
We will take a look at how Parker fits in with the new look Patriots offense and how it will impact the pass-catchers already on the roster.
The biggest problem for Parker throughout his career has been staying on the field. The first-round pick from 2015 has played one full season just once over his seven-year career and has missed a total of 20 games over that span.
SUBSCRIBE TO DLF PREMIUM!
Gain Instant Access to this resource and so much more!.

Premium membership provides access to all of our industry-leading dynasty fantasy football content.
You can also get a DLF Premium Membership for FREE! Find out how.
DeVante Parker Traded to the New England Patriots: The Dynasty Fantasy Football Impact
Related Items:
Devante Parker, featured, Hunter Henry, Jakobi Meyers, Jonnu Smith, Kendrick Bourne, Mac Jones, N'Keal Harry, Nelson Agholor, premium, Tre Nixon