How to Flip a Future First-Round Rookie Draft Pick in Your Dynasty Leagues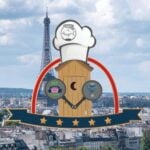 Russ Fisher
Posted On March 28, 2022
Note: When using the DLF Trade Analyzer, you can bypass the actual "analyzer" and just look at the values in list form by clicking the Values link under the title in the top left corner of the screen. This is where I will be looking to help make sure the options I am telling you actually line up in value.
March is almost over and the Super Bowl is far behind in the rearview mirror. Even more importantly, the fantastic benchmark we all impatiently wait for (most of us, anyway) has passed - the rollover of MyFantasyLeague.com to the new league year.
With the new league year comes the exciting, shiny, brand new toy that is next year's draft picks! New picks are exciting no matter what kind of dynasty player you are. If you are a 'productive struggle' strategist, youth-chasing, rookie-evaluating, draft-pick-using kind of dynasty player, then now is the best time to go and acquire those picks. If you are the always win-now strategist, veteran-acquiring, production-chasing, draft-pick-selling kind of dynasty player, then the second they show up on your trade screen is the time you are trying to use those picks to go get more points.
If you saw the title of this article then you know which kind of dynasty player we are about to talk about: Points, winning, and championships!
Let's start with the vaunted, golden 2023 firsts and what we can do with them right now.
SUBSCRIBE TO DLF PREMIUM!
Gain Instant Access to this resource and so much more!.

Premium membership provides access to all of our industry-leading dynasty fantasy football content.
You can also get a DLF Premium Membership for FREE! Find out how.
How to Flip a Future First-Round Rookie Draft Pick in Your Dynasty Leagues