2021 Dynasty Capsule: Jacksonville Jaguars
Every year, we give our premium content members a team-by-team, player-by-player look at the prior NFL season. The coverage will be in-depth, but because the Dynasty Capsule series begins immediately after the season, we won't use it to discuss free agency or the draft. Come see us in early May once Mr. Irrelevant is off the board for another 32-article series giving you the same detailed discussion you'll see below.
Buckle up dynasty fans, because you're about to be reminded why our motto is, "There is no off-season."
The Jacksonville Jaguars finished the regular season with a glorious 1-15 record. Their only win came against the Indianapolis Colts in week one. Their performance granted them the first overall pick in this year's draft. We should be seeing them select Clemson quarterback, Trevor Lawrence who is considered the best quarterback prospect since Peyton Manning.
A big change happened when the team signed Urban Meyer to be the head coach. Meyer has won National championships with Ohio State and Florida. His philosophies could generate a major impact on the team.
Jacksonville has a lot of talent on the offensive side of the ball. They don't look like a one-win team on paper. With that being said, let's take a look at their roster from a fantasy football perspective.
QUARTERBACK
Age: 24
It was a very weird season for the Jaguars. We can't really say the team was trying to tank for Lawrence, but they didn't try to not make it obvious. Minshew started eight games and tossed the ball for 2,259 yards and 16 touchdowns while only throwing five interceptions. He finished the season as QB26 with four QB1 starts.
The elephant in the room is what the team is going to do with Minshew after they draft their franchise quarterback? Are they going to keep him as a backup or are they going to move him for more draft capital? We will find the answer to these questions in the coming months, but right now, dynasty managers will speculate on his future.
Minshew could be a penny stock to bet on. His price on the trade market is next to nothing right now. Hopefully, he can get with a team that will allow him the opportunity to compete for the starting job.
Age: 32
Glennon will be a free agent this off-season. He's destined to jump from team to team holding different clipboards until his tenure is done. We might get a few spot-starts out of him, but his days of being a fantasy asset are long gone.
Age: 24
Luton is a developmental quarterback who was drafted in the sixth round by the Jaguars in the 2020 NFL draft. Maybe he can turn into a dependable backup in the future. Right now, it's hard to picture him carving a role with an NFL team.
RUNNING BACK
Age: 22
The rookie running back finished the season as the RB7 with seven RB1 weeks. He took the league by storm as an undrafted free agent from one of the most talented running back classes of all-time. Robinson managed to rush for 1,070 yards and seven touchdowns. He also caught 49 passes for 344 yards and three touchdowns.
Courtesy of DLF's ADP Over Time App.
All it took was a few big games for Robinson's dynasty value to go into orbit. With him being a younger running back prospect in the early stages of his career, dynasty managers are excited to roster him due to his long-term viability. There's a lot of speculations on whether the team will invest in another running back in the near future. It's a possibility, but as long as Robinson is playing well, he should be the lead guy out of the backfield. The team has a lot of holes to fill on the roster and with Robinson exceeding expectations the Jaguars should feel safe with investing in other positions.
Age: 30
Thompson wasn't much of a factor this season. There were hopes that he would transition into a PPR dynamo for the Jaguars. Robinson completely destroyed those plans. His season ended early when he was placed on injured reserve with a back injury. The 30-year-old running back will be a free agent this off-season. He will have to sell himself on the open market and hopefully latch on with another team.
Age: 26
He will be a restricted free agent this off-season. He rushed for a grand total of 54 yards in 2020. There was a time where he was a speculative roster stash in dynasty. Now, he's just a forgotten guy on the waiver wire.
Age: 24
Ozigbo played in just eight games last season. He's a 222-pound back who can catch the ball out of the backfield. When it comes to this athletic prowess, he lacks the long speed to be a threat but has the burst to wreak havoc in the second level of the defense.
Age: 24
Armstead missed the 2020 season due to Covid-19 complications. The Jaguars have him signed through the 2022 season. His 94th-percentile size-adjusted speed could allow him to be successful if he ever gets the opportunity to see a large workload.
WIDE RECEIVER
DJ Chark (ADP 52.33, WR25)
Age: 24
Chark led all Jacksonville wide receivers with 1,300 air yards and a 20 percent target share. From a fantasy perspective, things could have been a lot better as he only scored in the top-30 among wide receivers in PPR three times this season. Jacksonville's passing volume decreased in 2020, making it harder for Chark to maintain consistent fantasy production.
Courtesy of DLF's ADP Over Time App.
Despite not living to expectations this season, Chark didn't experience much of a falloff in dynasty value. The anticipation of Jacksonville of potentially landing one of the top quarterbacks in this year's draft gave optimism to many dynasty gamers. We now know they will have the first overall pick, and Lawrence appears to be the gateway to Chark's resurgence. His dynasty value should increase throughout the off-season once the market gets a feel of what Chark could potentially look like with better quarterback play.
Fantasy managers will need to be aware that his contract expires at the end of the 2021 season. The team could decide not to re-sign him. However, it's going to be hard for them to move away from him if he develops a rapport and plays well with his new quarterback.
Age: 22
The Jaguars made a splash move when they drafted Shenault of the second round of last year's draft. He checked almost all of the boxes from a metric perspective when coming out of college. His rookie season was enough to provide enough optimism for fantasy managers to get behind him. Shenault's 58 receptions for 600 yards and five touchdowns are a good building block to a very productive career.
Courtesy of DLF's ADP Over Time App.
We might see Shenault's ADP shoot up quicker than Bitcoin once he's officially paired with his new rookie quarterback. The buying window is closed considering most of his dynasty managers want to see what he will do with better quarterback play. Expect to open the wallet if you want to add Shenault to your dynasty team.
Age: 23
Courtesy of RotoViz's Weekly Stat Explorer.
Johnson had his moments during his rookie season. He's a big-bodied wide receiver who was drafted in the fifth round of last year's draft by the Jaguars. Many draft analysts held him in high regard during his collegiate career at Texas. He could be valued as an end-of-bench flier going into the 2021 season.
Age: 27
Cole will be an unrestricted free agent this off-season. Although he had his most productive season since 2017 last season, he will need a lot of luck to fall his way for him to ever become a consistent fantasy producer.
Age: 28
The former third-round pick will be hitting free agency this off-season. He was unable to carve out a significant role with the team. His 98th-percentile size-adjusted speed score will always give him a chance to see the field with any team he's rostered on. Right now, unless you're in an ultra-deep league, he's best left on the waiver wire.
Age: 27
Westbrook will be another wide receiver on the Jaguars' roster set to hit free agency. He hasn't been a usable option in fantasy since 2018 when he finished as the WR33 in PPR. He will need to land in the right situation for him to hold value in dynasty again.
TIGHT END
Age: 30
Eifert led all tight ends on the Jaguars roster with 60 targets. He wasn't able to turn his workload into much production, catching 36 balls for 349 yards and two touchdowns. Dynasty gamers should temper their expectations. He could receive a bump in production with better quarterback play. Eifert is signed with the team through the 2021 season but with how his contract is structured, he is considered a potential cut candidate. However, there's a good chance the team makes a significant upgrade at tight end to help their new rookie quarterback soon.
Age: 29
O'Shaughnessy was the second tight end on the roster. He saw a considerable amount of playing time, but it wasn't enough to make him fantasy-relevant. With him hitting free agency this season, there's a good chance he will be on a different team. Since he has middling athleticism, O'Shaughnessy will need extra volume in the passing game to fuel his production which has never happened in his six-year career.
Age: 23
The Jaguars drafted Oliver in the third round of the 2019 NFL Draft. He is a hyper-athletic prospect who has spent the last two seasons on injured reserve. The 23-year-old is a tight end to monitor because if he can get healthy and acclimate to the NFL game, then he has the chance to develop into a valuable fantasy asset. This is a longshot but knowing he's an athletic specimen who has a lot of potential will prevent dynasty managers from thinking twice when grabbing him off the waiver wire if he does start seeing a scalable snap-share.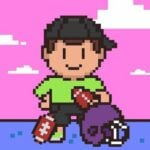 Latest posts by Bruce Matson
(see all)