NFC IDP Snap Counts: Week Eight
Week eight is over which means we're just about halfway through the season (for most teams at least).
Here are the major changes in the IDP landscape that happened this week.
READ: AFC IDP Snap Counts: Week Eight
Arizona Cardinals
The Cardinals enjoyed their bye week.
Atlanta Falcons – 54 snaps
Takkarist McKinley missed the game after only returning last week. There are rumors the team are trying to trade him and even if that doesn't happen his time as a Falcon seems nearly over.
Deion Jones and Foyesade Oluokun (both 54) played every snap at LB. Mykal Walker (8) is has played just 62 snaps cumulatively in the past four games.
Carolina Panthers – 70 snaps
Corner remains a problem. Rasul Douglas missed another game so the main options were Troy Pride Jr. (70) and Corn Elder (53) with Donte Jackson limited to just 25 snaps with injury. And Stantley Thomas-Oliver (15) filling in too.
Brian Burns (56) continues to be the only trustworthy edge. Efe Obada (23) had a sack but he's not startable.
Jeremy Chinn (66) had a huge IDP day at safety. His rush was a special teams play and not on offense. However, number four safety Myles Hartsfield (22) did play four snaps as a RB. It's not enough to make a difference yet – but keep an eye on him.
Chicago Bears – 74 snaps
The Bears are the most stable defense in the NFL (after the Buccaneers) and saw no major changes again on this side of the ball.
Danny Trevathan (57) continues to play about three-quarters of snaps with Roquan Smith (74) playing every down.
Edge Robert Quinn (38) continues to be a specialist pass rusher and only sees the field on obvious pass-rush snaps.
Dallas Cowboys – 63 snaps
With Dontari Poe cut, the Cowboys leaned on two players at DT – Antwaun Woods (46) and Tyrone Crawford (44). Neville Gallimore (17) and Justin Hamilton (15) played minor roles. This was much more a starter/backup situation than it has been so far this season.
Randy Gregory managed 31 snaps at DE after playing just six last week. Aldon Smith (40) and DeMarcus Lawrence (45) saw their volume remain fairly steady.
Veteran LB Sean Lee made his debut this season. He played four snaps. Jaylon Smith (63) and Leighton Vander Esch (59) remain clear starters.
Detroit Lions – 77 snaps
Safety Will Harris played just two snaps. After the early season controversy of him eating into Tracy Walker's playing time, Harris has a total of nine snaps since week four.
Reggie Ragland (53) was the number two LB behind Jamie Collins (73) this week. Jahlani Tavai (37) and Jarrad Davis (14) remain unstartable.
Romeo Okwara (42) bagged a sack from his spot at DE. That's been about his average for the season. He's not very trustworthy, especially with Everson Griffen about to become part of the rotation.
Green Bay Packers – 52 snaps
Honestly, the Packers are about the worst pass-rushing defense in the NFL this season. Things change fast eh?
Admittedly playing just 52 snaps didn't help but Za'Darius Smith (47) and Preston Smith (41) are not getting it done. Rashan Gary (28) played very well in his first two games but has faded a lot since then.
LB Krys Barnes (49) played almost every snap. Kamal Martin (42) also played a ton too. It is very odd to see the Packers playing a two-linebacker scheme.
That had a knock-on effect with the team just using two safeties too. Adrian Amos and Darnell Savage (both 52) being the ones.
Los Angeles Rams – 49 snaps
The Rams seemed to take a pasting from the Dolphins – but their defense held up well. They still looked like a good unit even missing star corner Jalen Ramsey.
David Long (37) stepped in in Ramsey's absence.
LB Micah Kiser (49) and both safeties had poor IDP games. Taylor Tapp and John Johnson (both 49) being the safeties. Mostly that was just down to the low-volume game. It happens. All remain good options.
Minnesota Vikings – 75 snaps
LB Eric Kendricks went absolutely bananas in this game. He played fantastically – but also played 75 snaps, which helps. Notably, rookie Troy Dye was the third LB this week and played 21 snaps.
Corner Kris Boyd (57) played for the first time since week three. He was the main option opposite Jeff Gladney (75).
With DE Yannick Ngakoue traded away, there was opportunity. Jalyn Holmes (62) seemed to seize it next to incumbent Ifeadi Odenigbo (59). Holmes also happens to be a DT on MFL so he's a good target this week.
New Orleans Saints -70 snaps
DE Marcus Davenport (45) played his highest snap count of the season and seems fully fit. Trey Hendrickson (43) has done enough to earn his own role so expect to see them both play this sort of ratio.
Alex Anzalone played just 44 snaps as the second LB. With the team trading for Kwon Alexander, expect that to drop even more sharply.
New York Giants – 70 snaps
Safety Jabrill peppers (66) exploded for a big game this week. Julian Love (35) was back to playing low levels with Logan Ryan (68) moving back to safety. That happened because corners Isaac Yiadom (70) and Darnay Holmes (49) both returned after time out.
With edge rusher Markus Golden traded away, veteran Jabaal Sheard (34) made his debut playing behind Kyle Fackrell (64). The Giants continue to run quite a lot of unbalanced four-man fronts with Leonard Williams (55) opposite Fackrell.
LB David Mayo (35) played far more than he has this season as he returns to fitness. Devante Downs (14) lost out after playing significant volume a week ago.
Philadelphia Eagles – 79 snaps
With Nate Gerry on injured reserve, the way was clear for TJ Edwards and Alex Singleton (both 62) to play. They were both better than Gerry has been. Duke Riley (55) was the third LB. Note that none of them came particularly close to playing every snap.
Star DT Fletcher Cox managed a Herculean 74 snaps. Wowsers.
Seattle Seahawks – 70 snaps
The Seahawks keep up their streak of playing 70 or more snaps in every game. Their volume is amazingly high.
Jordyn Brooks (35) played significant time for the second week running. He's still behind Bobby Wagner (70) and KJ Wright (65) but Brooks is making an impression.
DE Carlos Dunlap was not ready to make his debut for the team, so LJ Collier (48) and Alton Robinson (49) led the way in edge snaps. Damontre Moore (22) and Jonathan Bullard (21) filled out the rotation.
San Francisco 49ers – 68 snaps
LBs Fred Warner (68) and Dre Greenlaw (66) led the way with Azeez Al-Shaair (34) rounding out the group. With Kwon Alexander traded away we can expect this moving forwards.
Kerry Hyder (51) had another good game with a sack – he's been really impressive with Nick Bosa out. Arik Armstead (53) has been good too – even if he's not shown up on the box score as much as he did in 2019.
Jimmie Ward (68) returned after missing a game to play safety next to Marcell Harris (68).
Tampa Bay Buccaneers – 74 snaps
The Bucs remain amazingly consistent. The one big change this week was at corner. Jamel Dean played all 74 snaps with Sean Murphy-Bunting on just 38.
In nickel sets, Murphy-Bunting plays in the slot but most of the season he's played on the perimeter in base sets. In this game Dean owned that base job. Dean has been playing fantastically well so this could well be a permanent change.
Washington Football Team
The WFT enjoyed their bye week.
Thanks for reading and good luck with waivers.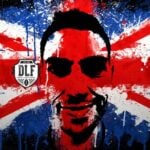 Latest posts by Tom Kislingbury
(see all)