2020 Summer Sleeper: Houston Texans
In our annual 32-part Summer Sleeper series, DLF scribes identify a lightly-touted player on each NFL roster who may be worthy of your consideration. Our subjects all have varying levels of "sleeperness," but each merits a bit of in-depth discussion here in the Premium Content section.
To help everybody along, we are going to be categorizing our sleepers under one of three headings:
Super Deep Sleepers – Players who aren't roster-worthy in 12-team leagues, but are still worth keeping an eye on.
Deep Sleepers – An end of the roster player who is more often than not on the waiver wire in 12-team leagues.
Sleeper – A likely rostered player who makes for a good trade target. Their startup ADP puts them out of the top-175 or so.
Because we aren't going to give you the likes of mainstream sleepers, most of these players will undoubtedly fizzle. All we are asking is for you to keep an open mind and perhaps be willing to make room for one of these players on your bench. You never know when the next Adam Thielen is going to spring up. Feel free to add your own thoughts about our choice for the designated sleeper, or nominate one of your own in the comments below.
The Houston Texans finished their 2019 season with a 10-6 record. They managed to make it to the divisional round of the playoffs before losing to the Kansas City Chiefs 31-51. The Texans ranked sixth in the league with 259 first-down rush attempts. Even with the team transitioning to a run-first attack, Deshaun Watson still finished the season ranked fourth in the league with 319.98 fantasy points.
Things got interesting in the off-season. Bill O'Brien traded away DeAndre Hopkins. In return, they were able to add David Johnson to help the run game. They also signed Randall Cobb and traded for Brandin Cooks later in the off-season. We don't know if these offensive changes will generate a massive impact on the team, but whenever you lose one of the best wide receivers in the league, it tends to create a domino effect on the rest of the passing offense.
Super Deep Sleeper
The Texans drafted Coulter in the fifth-round (171st overall) in this year's draft. He's a small school prospect from Rhode Island. During his junior season in 2019, he caught 72 passes for 1,039 yards and eight touchdowns which led to him owning a 29.23 percent share of the passing offense.
Even though he's a small-school prospect, he still got the opportunity to demonstrate his athleticism at the combine by posting a 4.45-second 40-yard dash. At that time, he measured in at 6-foot-2 while weighing 198 pounds, equating to a 102.4 size-adjusted speed score.
You may want to head over to @FloFootball for the end of this one…

Isaiah Coulter makes an amazing grab to pull @RhodyFootball within three with 1:42 left! #CAAFB pic.twitter.com/PEuiLZSV4s

— CAA Football (@CAAFootball) September 29, 2019
What makes Coulter a super deep sleeper in dynasty is how he plays on the field. His ball skills stack up against most wide receivers in this year's draft class. He can climb the ladder and adjust his body while in the air to get in position to make the catch. His hands are strong and sticky, allowing him to pluck balls right out of that air. It doesn't matter if he's contested, he's going to figure out a way to get to the football. On top of that, he's assertive with the ball in his hands and can eat up yards after the catch.
Coulter is talented enough to put the coaching staff on notice in training camp. If he exceeds expectations early, we could see him wedge himself onto the field as early as his rookie season. Just because he fell to the fifth round doesn't mean he should be an afterthought. 2019 was a very deep and talented wide receiver class and we are going to see wide receiver prospects rise the ranks as early as this year.
The Texans offense appears to be log-jammed at the wide receiver position. However, there could be a glimmer of hope in the short-term for Coulter. The fragility rate for the wide receivers listed ahead of him on the depth chart could be an indication that we could see Coulter inserted in the lineup sooner than later.
Brandin Cooks dealt with multiple concussions last season, causing him to miss two games. His injury status was very worrisome throughout the year and we don't have a gauge on whether the effects from the previous concussions will carry over to the next season.
Will Fuller hasn't played a full 16-game season yet. Although he has proven to be very productive while on the field, injuries have prevented him from being able to hit his true potential. If Fuller were to go down with an injury, Coulter would be primed to step in as the team's field-stretcher considering his speed and ability to make plays downfield.
The Texans' slot receiver, Randall Cobb, hasn't played a full 16-game season since 2015. Plus, he will be turning 30 in August. Cobb is not getting any younger and we all know father time always wins.
With three wide receivers who have battled injuries off and on throughout their careers, there's a good chance the war of attrition will wear down on at least one of them. We shouldn't root for this to happen, but we need to look at Coulter as a dirt-cheap insurance policy just in case the worst happens to Houston's wide receiver corps.
Kenny Stills is projected to be the team's WR4. He also stands in the way of Coulter emerging as a true sleeper this year. Stills is a deep threat who can also make plays downfield. He projects as a great pivot just in case Fuller were to go down with an injury.
What makes Coulter a deep sleeper, is his current dynasty value. He's going undrafted in most rookie drafts and almost all startup drafts. The casual dynasty gamers do not have Coulter on the radar, let alone know his name. It won't take much for him to gain dynasty value. All he has to do is play in a few games and catch a few balls and he'll start receiving some interest in the off-season.
It's hard to get behind a small-school prospect who fell late in the draft and appears blocked from sniffing any opportunity for playing time. It's very understandable why drafters are fading Coulters.
However, the perceived ambiguity could allow him to see the field. All it takes is a few good weeks down the stretch and he will see a massive rise in value. Covid-19 also creates more fragility within the offense, and an outbreak within the team could be enough for him to see starter snaps for a few weeks.
Isaiah Coulter, this is simply a special moment. #3MoreFeet #RamFam pic.twitter.com/Dbx3Hes9ZJ

— Rhody Football (@RhodyFootball) April 25, 2020
We can say any late-round prospect could see starter snaps this season. The thing about that statement is that not all late-round wide receivers have the capacity to make big plays like Coulter. He is good enough to steal the job and not look back. All he needs is an opportunity to see the field and as long as he performs, which is easier said than done, he will have a chance to develop into a key contributor to the team.
Coulter is far from a lock. If anything, he will be lucky to make the team. He's a super deep sleeper for a reason. The odds are stacked against him. We see the potential and the talent on film. We wonder what he would happen if he took a massive step forward in his development and turned into an NFL starter. Just because it's in the realm of possibilities doesn't mean it's going to happen.
I think of him as a great end-of-bench stash in deep dynasty leagues. It's going to be hard to add him to your roster in shallow leagues, but he's going to be worth monitoring just in case he starts seeing the field. His price tag says free, making him an easy addition if you are looking for a young prospect with a lot of upside.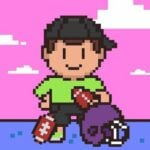 Latest posts by Bruce Matson
(see all)