CeeDee Lamb vs Jerry Jeudy: Teammates and Quarterbacks
How do CeeDee Lamb and Jerry Jeudy compare in terms of their teammates and quarterbacks? Let's discuss…
Teammates
The first thing we need to understand is that both have very good teammates on their new teams. Lamb landed in Dallas and will share targets with Amari Cooper and Michael Gallup. Jeudy and will be splitting the field in Denver with Courtland Sutton and Noah Fant.
Amari Cooper, WR DAL
Cooper was one of the best wide receiver prospects we've ever seen. He had elite draft capital, being selected at fourth overall in the 2015 NFL Draft. His athleticism was off the charts with a 4.42-second 40-yard dash (89th percentile) and a 10.69 agility score (97th percentile).
He was also utterly dominant in his time at Alabama.
If you want to see if market share of receiving yards correlates with NFL success, I put together this thread for you a while back. Take a quick cruise through there and see for yourself. The top 25 wide receivers in the NFL have very similar production profiles to Cooper's.
As you are building your rookie draft boards pls keep this in mind

Here is the current top 25 WR's per DLF ADP and their college market share of receiving yards

Pls note, that Tyreek played RB in college (and mostly as a rookie in the NFL as well)

Thread. pic.twitter.com/DxCRqmAoQx

— Bulletproof Beancounter (@DFBeanCounter) February 12, 2020
To say Cooper was a terrific prospect is an understatement. He was one of the best prospects at the wide receiver position ever.
He then came into the NFL and put up one of the best freshman seasons in memory. Below is a chart of the top rookie year wide receivers since 2000 sorted by receiving yards. You will notice that Amari Cooper is fifth on that list.
Statistics from Pro Football Reference.
So what can we expect from Cooper going forward? Wide receivers tend to get locked into their target share from years past. In the linked tweet below, you can see that very few of the top target share leaders have much variance from their three-year average. Once a player gets to their third season that is pretty much what you can expect from them going forward.
I took the average target share from 2017-2019, sorted it by the highest shares, then compared their 2019 to their average.

Here are the top 20.

Keep this in mind when you are projecting players for big fluctuations. pic.twitter.com/UTh63draxV

— Bulletproof Beancounter (@DFBeanCounter) April 11, 2020
Cooper is an absolute slam dunk for a 20% share of the targets. I would hesitate to move him up or down from that projection.
Michael Gallup, WR DAL
In 2018, the Cowboys drafted Gallup in the third round of the NFL draft with pick 3.17. Gallup is basically a completely average wide receiver physically as he stands 6'1" and weighs 205 pounds. He was also largely mediocre across the board with a 4.51-second 40-yard dash (63rd percentile) a 55th percentile burst score, and a 40th percentile agility score.
All of that is fine, but that's not why we should be excited about wide receivers. What matters is how they produced in college. The second that Gallup stepped on the field he was the alpha in the Colorado State passing game.
A lot of people get scared off by late breakout age wide receivers and rightfully so. But over the past few years, I've noticed that when we have a success case with a late breakout age it is because they simply didn't play when they were younger. They took the scenic route to get to CFB but once they arrive they dominate from day one. Here are a few examples of this phenomenon and how Gallup compares.
Gallup was a very good prospect in his own right and then he came into the NFL and was completely mediocre as a rookie, putting up 507 receiving yards and a mark of 1.49 yards per pass route – nothing to write home about.
But in his second season, he erupted for 1,107 receiving yards and actually out-produced Cooper on a per-game basis. Gallup and Cooper formed a dynamic duo and were a true 1A and 1B in this offense.
Statistics from Pro Football Reference.
So what can we expect from Gallup moving forward? His target share in 2018 was 14.2% as a rookie and was 21.70% as a sophomore.
In terms of rookie wide receivers, this is what they have averaged in their rookie year depending on which round they were drafted in.
Rookie WR's typically average somewhere in this range for target share and then we see the good ones take a step forward in year 2.

The not so good ones either stay the same or kind of disappear (Dante Pettis). pic.twitter.com/sgPrj4Jl12

— Bulletproof Beancounter (@DFBeanCounter) April 24, 2020
Gallup was a third-round pick so his 14.20% rookie target share was substantially better than the 9.53% from an average third-round rookie. Then his sophomore season's 21.7% actually outpaced Cooper's 20.7%. I think this means that Gallup is a force to be reckoned with and I wouldn't be betting on him to be tossed aside at this point. Somewhere in the low 20% range seems reasonable.
Courtland Sutton, WR DEN
The Denver Broncos selected Sutton at the 2.08 of a surprisingly strong 2018 wide receiver class. He checked all of the boxes as an alpha wide receiver coming into the NFL. He stands 6'3" and 218 pounds. He had an 84th percentile speed score, a 97th percentile agility score, and a 90th percentile catch radius.
Sutton was the focal point of his team's passing offense in college which we know is always a good omen for future NFL success.
Once he arrived in Denver, he quickly got to work, putting up an impressive 704 receiving yards as a rookie. It was mostly volume-fueled as he had a mediocre 1.54 yards per pass route but still a very solid rookie season.
In his second year, things really started to blossom for Sutton. He was able to secure 1,112 receiving yards which was good for 17th in the NFL and his yards per pass route jumped to 2.48 which, 12th overall among receivers.
As you can see below, Sutton had a 14.9% and then 26.10% target share in his first and second season respectively. That 26% mark was actually an elite eighth in the league mark.
At this point, Sutton went from average as a rookie to elite as a sophomore. There is very little chance in my mind that Sutton isn't for real. I would hesitate to bump him down much from his 26.9% mark last season but I do think a couple of percentage points is within reason given the added depth on the team. I think somewhere in the 24-26% range seems appropriate.
Noah Fant, TE DEN
I do a prospect series where I go through prospect profiles and assign a grade based on their analytical profiles called the #bulletproofprospect process. Fant received a potentially generational grade. This guy is elite in every sense of the word.
He is 6'4" and 249 pounds and he destroyed the NFL combine in 2019. Here were his results:
40-yard dash – 98th percentile
Speed score – 97th percentile
Burst score – 97th percentile
Agility score – 96th percentile
Catch radius – 98th percentile
There is a distinct possibility that he was built in a lab.
It should also be noted that despite sharing a field with another stellar tight end prospect (TJ Hockenson), Fant was still somehow able to produce well above the average for all TEs who achieved a single top-12 season in the NFL.
And then when Fant got on the field for the Broncos, he immediately set forth on one of the best rookie tight end seasons we've ever seen. He put up the sixth most receiving yards as a rookie since 2000.
Statistics from Pro Football Reference.
Fant had a rookie first-round wide receiver-esque 13.9% target share as a rookie. Given he is one of the best tight end prospects we've ever seen, who walked onto an NFL field and put up one of the best rookie year tight end stat lines that we've ever seen, we have absolutely no reason to think that Fant is anything other than prodigious.
The top tight ends in football are typically in the 20%+ target share range. It is absolutely reasonable to expect Fant to enter this range in 2019. I am penciling him in for 20%.
Three-way splits
I would expect each of these four players to maintain the target shares that I arbitrarily assigned them on a go-forward basis, meaning not just in 2020. That means that unless one of these players changes teams or is injured, both Lamb and Jeudy will be sharing with some very good players.
There are very few teams that can support three quality receiving options. In 2019, we saw the Atlanta Falcons have three players exceed 12 PPR points per game. Their target shares were:
Julio Jones – 25.7%
Calvin Ridley – 17.7%
Austin Hooper – 18.5%
Between the three of them, they accounted for 61.9% of the team's targets. Luckily the Falcons had the third-most passing yards in the league at 4,714 which made the pie big enough for all three players to put up solid fantasy seasons.
Julio Jones – WR3
Calvin Ridley – WR18
Austin Hooper – TE3
The LA Rams had three players who exceeded 12 PPR points per game in 2018. Their target shares were:
Brandin Cooks – 22.6%
Robert Woods – 24%
Cooper Kupp – 20.8%
When we tally them up, we get to an astounding 67.4%. Luckily the Rams were fifth in passing yards in 2018 at 4,507. This allowed all three players to succeed with good fantasy finishes.
Brandin Cooks – WR19
Robert Woods – WR16
Cooper Kupp – WR15
This is pretty much it for examples of three-headed monster type passing game distribution over the past two years. It is quite rare and we need top-of-the-league type offenses to really make it happen.
Quarterbacks
You probably noticed that I added that part about these teams being top-of-the-league type offenses in order to support three fantasy stars in the passing game. The big driver of that is the most important position in all of sport, quarterback.
The Dallas Cowboys have a very good one in Prescott leading the charge. If you look at his career stats, you will notice that 2019 doesn't really look like his other seasons. He passed for a LOT more yards in 2019 than he has at any other point in his career.
As we know, pass attempts and thus raw yardage goes up with negative game scripts. It should be noted that 2019 was the team's worst performance overall since he entered the NFL. That being said, he also had the best supporting cast of his career and a new offensive coordinator that may have had more of a desire to call pass plays. Nevertheless, I would be hesitant to project any quarterback to pass for 5,000 yards.
Statistics from Pro Football Reference.
The Denver Broncos selected Lock in the second round of the 2019 draft. He played five games in 2019 and impressed John Elway and Co. enough to go all-in on him by loading up on offensive weapons in the 2020 draft. Lock has extremely limited time under center in the NFL and I would be hesitant to put my eggs in his basket at this point in his career when we are talking about needing top-five offenses in order to support three fantasy pass catchers.
Conclusion
CeeDee Lamb, WR DAL
The Dallas Cowboys certainly have the capability to put together an explosive offense considering what they did in 2019. The issue for me is that Lamb is likely capped as a fantasy WR2 if the stars align, based on him being one of three pretty evenly-matched wide receivers. For where he is being taken in rookie and startup drafts, I am hoping for WR1 fantasy production. I'd sooner skip him and take one of the other wide receivers later with a more clear path to career targets.
To bet on Lamb being a solid fantasy WR2, you are also betting that the Cowboys can be an elite passing offense for the foreseeable future OR you are betting on one of Gallup or Cooper to fail or get traded. That's the best-case scenario.
The worst-case scenario is that they all stay put and the Cowboys maintain their normal place in the middle of the pack for passing offenses. That would push Lamb down to WR3 or flex play.
As things stand right now, Lamb has virtually no chance of WR1 numbers. I like a player to have both a ceiling and floor and Lamb does not have a very high ceiling unless something drastic changes.
Jerry Jeudy, WR DEN
Jeudy is in an almost identical situation and projecting him for anything more than back-end WR2 production is erroneous on all accounts. Jeudy is the type of player who will make a great NFL WR2 but given his situation and his college profile, it is really more likely that he is in the WR3/4 range until something drastic changes.
IF Drew Lock is the truth, or Sutton and/or Fant are frauds then Jeudy might escape his current ceiling but I really don't think there is a case to be made for any of those to come to fruition. That means at his current ADP, you are selecting Jeudy right around his ceiling in dynasty which is generally a bad process.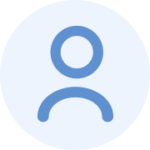 Latest posts by Drew Osinchuk
(see all)