20/20: Henry Ruggs
Welcome to the 20/20 series. As part of our continued Dynasty Scouts coverage and in preparation for the NFL Combine, we profile 20 of the top incoming rookies of the class of 2020 by giving you 20 facts you must know.
1.) Player Name – Henry Ruggs
2.) College – Alabama
3.) Height/Weight – 6'0", 190 pounds
4.) Birthdate – 1/24/1999 (21 years old)
5.) Class – Junior
6.) Basic college stats – Ruggs was never the lead receiver during his time at Tuscaloosa. He had several huge games and his impact was felt beyond stats. A dangerous deep threat who could score on every play, he forced defenses to respect his elite speed.
Courtesy of sports-reference.com.
7.) NFL Draft round projection – He could climb into the middle part of the first round if he runs under 4.3 in the 40-yard dash at the combine. He is more polished than John Ross was and teams covet speed. More likely, he will be drafted later in the first round or early in the second.
8.) Current NFL comparison – I see a lot of people compare Ruggs to Tyreek Hill, but I compare him more to DeSean Jackson. He has deep speed. Defenses have to account for him wherever he is on the field. He is a solid route runner – improved this season – and he can track the ball well, adjusting with his body and hands for tough catches. He plays with a bit of the same swagger "DJax" had as well. The comparison leads well into the next category.
9.) Best possible destination – The Philadelphia Eagles pick at number 21 in the first round and would be the best possible destination for the Alabama burner. Carson Wentz and the offense sputtered last season with most of their receivers injured. The team doesn't have much depth and could draft three receivers in the draft, honestly. Ruggs would give them a deep threat they haven't had since the departure of Jackson and would greatly open up their offense.
Another one I love is Miami, assuming the Dolphins are able to draft Tua Tagovailoa. Bringing in one of the quarterbacks' targets in college would go a long way toward rebuilding the team in South Beach.
10.) Worst possible destination – It was tough to find one as almost every team could use his skill set in their offense, but a team like the Chicago Bears doesn't make a lot of sense. The quarterback situation doesn't favor a deep threat, although if they upgrade at quarterback coach Matt Nagy used Tyreek's speed well in his offense. Another team I don't love is the Tennessee Titans. I can't see Ruggs being used to his best ability there. With AJ Brown, Corey Davis, and Adam Humphries already on the roster I don't see a fit in Nashville.
11.) Best current skill – Undoubtedly, it's his speed. Speed for days, and the ability to get to his top speed quickly. Within a few steps, he can get to his top gear and blow by a cornerback. This forces corners to start backpedaling before he takes off and allows him to cut inside for easy grabs.
He is incredibly slippery in the open field, and it is difficult to get a good pursuit angle on him. The type of speed Ruggs possesses sets up other parts of his game and makes him incredibly dangerous.
12.) Skill that needs to be improved – He's a lean guy and press coverage can give him trouble. He will take on players and not get blown away, but it limits what he can do. He isn't afraid to block and plays tougher than his slight frame suggests, but seeking physicality could be a hindrance in the NFL against bigger corners and safeties. Occasionally, he lets the ball get into his body, and his catch radius is somewhat limited, as well.
13.) Past/current rookie ADP – Our early ADP suggests he is being drafted at the tail end of the first round, just outside the top ten. A little lower if the league is superflex, possibly top of the second round. His landing spot could generate some buzz and some people are super high on Ruggs. Don't be surprised if you see him going closer to the middle of the round in some drafts.
14.) Projected dynasty value – Projecting his value is incredibly tricky, we have seen a lot of wide receivers over the years who can scorch the field. He has the profile and skills of Will Fuller and the aforementioned Jackson, players who could have great weeks and then weeks of nothing. These guys are best-ball format studs, but lack the consistency to lift their dynasty value. Ruggs carries some risk, but he has also worked hard to be better at route-running and not be pigeon-holed in one role.
15.) Metrics – At Alabama's Junior Pro Day last spring, he clocked a 4.25 second time in the 40-yard dash. He is expected to do well at the shuttle times and the three-cone; he has quick feet and good movement. He should crush the long jump and high jump, too. An excellent showing in Indianapolis could vault him into the early part of the first round if he destroys the combine and breaks Ross' record of 4.22 seconds in the 40.
16.) Target share – Some point to the fact that Ruggs was not even close to being the best receiver on his team as a deterrent to drafting him highly, if at all. He caught 40 passes his junior season, and it was just a shade under 19 percent of the market share for the Crimson Tide.
Why should this be a deterrent? He was on a team with potential top-ten pick Jerry Jeudy, another wide receiver who could be a first-round pick next year in Devonta Smith, and Jaylen Waddle as well. It would have been difficult for any of these receivers to command more than 25 percent of the market share.
17.) Nose for the end zone – Ruggs grabbed 98 passes in three seasons; 24 of them went for touchdowns. Almost 25 percent of his catches were for touchdowns. And this number isn't just a small sample size. In his freshman season, he caught twelve passes with six of them resulting in touchdowns, so maybe the 25 percent number is slightly skewed! He gets open and he gets to the end zone, bottom line.
18.) Contested catch ability– Along with good tracking skills, he does well in contested catch situations. I spoke earlier about how he can get engaged in press coverage and knocked off his route. He isn't the most physical receiver and has a slight frame. When a ball is near him, he fights hard to get position and out-muscle defensive backs. It's rather surprising to see a speedster who attacks like he does at the catch point.
19.) The dominator rating – Here is what the analytics say about Ruggs: he isn't a dominant wide receiver and should be drafted with caution. Our very own brilliant Peter Howard has compiled a huge database detailing breakout age of many players in their college careers. The age at which a college player crosses the rating of 20 is considered their breakout and he still hasn't crossed it. He did come close in his freshman season, posting a 19.1 Dominator Rating.
Once again, he was on a roster full of talented wide receivers and had to share the targets. The analytics always have outliers. Ruggs could very well be one.
20.) Three fingers up– After every touchdown he scores, he holds three fingers up to the sky in honor of best friend Rod Scott. They had a close bond and Scott wore the number three in high school. He perished in an automobile accident in the spring of 2016. Scott was a huge reason Ruggs chose to play football, and he shows his respect for his lost friend every time he scores.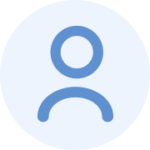 Latest posts by Dwight Peebles
(see all)