Rookies and Christmas Desserts
I have a 25 mile commute each way to work everyday. This allows me to do some thinking, and occasionally those thoughts get a little . . . random. On one recent drive in, it suddenly occurred to me that NFL rookies are a lot like my most recent family Christmas. Allow me to explain!
My mother is a very good and creative cook. She is also very into healthy eating. This meant that I grew up eating things that most of my friends had no idea what they were. I grew up eating things like tofu lasagna, kale wraps, cauliflower "mac and cheese" and many other health foods long before they were common place. This has continued through the years, so when my mother offered to bring dessert for Christmas this year, one of my sisters very quickly volunteered to bring dessert as well. When we showed up for Christmas, my sister arrived with a good old-fashioned cherry cheesecake. It wasn't flashy, but it was tasty. My mother very proudly went into the fridge and brought out a very nice looking layered pie. She then proudly announced that it was a chocolate and peanut butter pie. She also said it was a gluten-free crust and the entire thing was sugar free.
By now, you are probably waiting for me to get to the point! It occurred to me on my drive that NFL rookies are kind of like these two desserts. Some of them look really good on the surface. They have some of the ingredients that we want, but then as soon as we start to dig into them we realize something isn't quite right, like my mother's pie. Then there are others that look good, though sometimes not quite as good as the others, but once you give them a little try and devote a bit of time, they turn out to be better than expected.
In this article, I'm going to take a look at four rookies who under-performed and disappointed this past year. I'll talk about the reasons their rookie year didn't go well, any signs of hope that we saw, and then declare them as either a cherry cheesecake (a player who has everything they need to be successful and could bounce back) or as a peanut butter and chocolate pie (looked great but lacks the substance to be successful). Let's get on with the show!
Pre-season ADP: top-two rookie selection
Post-season 2019 Rookie Draft Redo: 1.05
What went wrong: There were several things that just didn't go right for Harry this year. The most notable is that he spent over half the season on the IR list with an ankle injury. He spent large parts of the off-season on the injury report as well with ankle, hamstring, and toe issues. This missed time likely contributed to, though might not be the only reason, he never looked comfortable in the offense this year. The Patriots' system isn't an easy one to learn, and he clearly didn't fit in that well this year. Even more concerning is that he was outplayed by other rookies at times. This was true both during the summer workouts and during most of the season, except for the last few weeks.
Going forward, there is the added concern that Tom Brady is clearly nearing the end. What happens with Brady will undoubtedly have a major impact on what happens with the Patriots as a whole over the next few years. There was some hope that, given the lack of depth at the position, Harry could come in and pay off big early in his career. That clearly hasn't happened so far.
What went well: Unfortunately, there really isn't a whole lot to put in this category. He still has the size and athletic profile that made him a top two rookie pick in most drafts. He is also on a team which is currently in desperate need of outside playmakers. They could address this need during the next few months, but as it stands right now he is the top option on the perimeter for the Patriots. They invested a lot of draft capital, so they are going to give him a chance to succeed.
In terms of his 2019 season, about the only positive we point to is that during the last three games he was involved in the offense. He had seven targets during each of the last two games and was clearly the third receiver in terms of snaps behind Julian Edelman and Mohamed Sanu over the last few weeks. He was unable to turn that involvement into production, but at least he saw opportunity. Harry's owners have to hope that this is the start of a trend for his involvement, and that production will soon follow.
Verdict: Sugar-free, gluten-free "pie." He has the look of an NFL receiver on the practice field, but I think he is going to struggle. He proved incapable of creating separation at the NFL level. I worry that by the time he figures it out, if he ever does, the Patriots could be rebuilding. I would move him while you can.
Pre-season ADP: top-four rookie selection
Post-season 2019 Rookie Draft Redo: 1.11
What went wrong: The Bears offense as a whole took a major step back in 2019. Their defense, while still one of the best in the league, didn't generate as many turnovers either. This meant the Bears had fewer opportunities as a whole and they were less efficient with them. The result: a lot of negative game scripts where Montgomery found himself on the sidelines. He only topped 14 carries seven times this season, and his usage in the passing game decreased as the season went on. He had just 11 targets over the last half of the season compared with 24 over the first half. On the season, he played only 57 percent of their snaps.
When you start looking at the stats, there are a few concerns there as well. The biggest one is that he only averaged 1.6 yards-after-contact per carry. This was bottom three in the league for running backs with at least 100 carries. He was also near the bottom in terms of explosive plays and elusiveness metrics for a running back.
What went well: As I mentioned above, Montgomery's usage was a bit limited this year due to how the rest of the team played. When he did see the field, there were a few good things. His 3.67 yards per carry wasn't what we hoped for, but the offensive line really struggled this year as well. According to Pro Football Focus, the Bears' offensive line was bottom seven in the league. On average, Montgomery was hit within 2 yards of the line of scrimmage on every running play, limiting his big plays pretty significantly. With some offensive changes to their system and improvements on the line, I expect this to change next year.
Montgomery catching 25 passes, though mostly in the first half of the season, showed that he can be used in the passing game, and the seven touchdowns on the season given his limited usage was also nice to see.
One other nice thing this year is that Montgomery's reputation as a tackle breaker in college also played out in the NFL. His rate of roughly one broken tackle for every eight carries was seventh in the NFL this season. Unfortunately, the line was so terrible that when he broke a tackle there was almost always a second tackler right there, limiting his yards after contact to what I discussed above. Montgomery also did a pretty good job in short yardage situations. He scored on about 20 percent of his carries inside the red zone and had over 50 first downs on the season. Both figures are better than the majority of running backs.
Verdict: Cheesecake. Montgomery isn't anything flashy, and I don't know if he will ever be a top-ten running back like some mistakenly had hoped. However, there is a lot to like. If the offense stabilizes and the offensive line improves, he should be a solid RB2 for years to come. I'm buying if someone is disappointed with his rookie season and is offering him at a price that is less than a young RB2.
Pre-season ADP: 1.08
Post-season 2019 Rookie Draft Redo: 2.11
What went wrong: Things started to trend the wrong direction for Campbell right away when Andrew Luck was injured and then suddenly retired, taking what should have been one of the best passing offenses in the league with one of the best young quarterbacks and turning it into a bottom-three passing offense. The loss of Luck was a major blow to both Campbell's short and long-term upside.
Unfortunately for Campbell, losing his Pro Bowl quarterback wasn't the only issue this year. Injuries posed a major problem. He struggled to stay healthy, appearing in only seven games. He was also limited in a few others and played fewer than 20 percent of offensive snaps for the Colts this year. That isn't much of a sample size on which to base his NFL production level, especially since he wasn't fully healthy for a fair number of those snaps.
What went well: When it comes to positives, there really isn't much that happened in 2019 that we can point to, which is why his ADP dropped over a full round in rookie drafts from August to January.
The best thing that we can say about 2019 for Campbell is that no one on the roster excelled in the passing game. The team leader in receptions was 45, receiving yards was 607, and receiving touchdowns was five. That means the Colts have major roles in the passing game still available. While I expect them to find some help in terms of other receivers this off-season, Campbell is going to have a leg up on most people they could bring in. He is still the same player he was a year ago in terms of a superb athletic profile.
Verdict: Cheesecake. Due to the uncertainties around the quarterback position, I don't know if I can count on him to be a consistent producer in 2020. However, I do expect an improvement next year and I think long-term he has some great upside. If I can pick him up for what his current ADP is at, I'm going to be very happy with that deal. I'm still a believer even though he basically had a medical redshirt season in 2019.
Pre-season ADP: 1.10
Post-season 2019 Rookie Draft Redo: 2.12
What went wrong: A lot of things in 2019 didn't go well for the young Rams back, which is why he dropped over a full round in terms of rookie ADP. For starters, Todd Gurley actually played in 2019. He didn't play up to his prior levels in terms of production or usage, but he still accounted for over 250 touches this past year. Given the general offensive decline the team experienced, that means there wasn't a whole lot left for the rest of the backfield. Henderson was only able to secure the third slot behind Gurley and Malcom Brown. Both are under contract for 2020 – Brown at a very reasonable price, while Gurley carries massive cap penalties – so I don't see the breakdown changing.
The other concerns for Henderson include the fact that he ended the season on IR due to an ankle injury and that he was essentially a non-factor in the passing game with only four receptions on the season. His usage also drastically decreased as the season went on, which is never a good sign.
What went well: Much like Campbell and a few of the other rookies, there really wasn't much that went well for Henderson in 2019. He is still the same guy who was ultra-productive in college at Memphis. However, we haven't seen that translate to the NFL just yet. What we did see, though in a very small sample size, was someone with a very good broken tackle rate and elusiveness rate. Again, he didn't have enough carries to qualify, but in those very small samples it at least showed some hope.
Verdict: Sugar-free, gluten-free "pie." Some people might not like this take, but I think a lot of Henderson's allure was that Gurley might miss some time. As a result, people were gambling and hoping he would get a shot. The fact that Henderson was third on the depth chart and a non-factor in the passing game makes me think even if Gurley did miss time it wouldn't work out as some had hoped. I'm ready to move on from him.
I'll be back with the exact opposite of this list, rookies who weren't on radars before the season but ended up being highly productive. I'll discuss who can we expect to continue that production in 2020 and beyond.
In terms of under-performing 2019 rookies, who are you most interested in buying?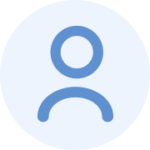 Latest posts by Jacob Feldman
(see all)