Last-Minute Gifts: Tight Ends
With week 17 in the books and another season behind us, what's a dynasty aficionado to do? Hopefully, you're able to bask in the warmth of a hard-won championship (or two…or three), but our work as owners is never done. At DLF our motto is "there is no off-season," and as such I'm hoping to lay out some potential next steps as we navigate into the long, cold fantasy football-less months.
In that spirit, and taking the holidays into account, this mini-series seeks to explore some players who were able to show signs of fantasy viability (whether newly proven or resurgent), but still appear to be discounted per the DLF ADP (as of December 2019). In other words, these players have outperformed what would currently constitute their startup draft slot. So even though (most of) the fantasy championships are in the rearview, I want to provide my opinions on which players you can do a little last-minute shopping for!
Let's conclude with the tight ends!
Note: All statistics correct as of the end of the fantasy season (week 16).
ADP = TE7
2019 Player Rank = PPR TE6 (TE3 in PPG)
A little under a year ago, I wrote the dynasty capsule for the Falcons, and had the following to say: "Hooper seems like a solid hold, and is priced appropriately. I wouldn't go out of my way to buy him, and would be happy to include him as a bit piece in a larger deal. He appears to have a solid future as a mid-to-low end TE1, but not as a player who your opponents will fear seeing in your lineup."
This, of course, is why pencils have erasers.
In hindsight, I should have put more stock into Hooper's stat line in a crowded receiving corps, especially given his youth. Instead of plateauing as a "guy who won't kill your lineup," he progressed into a true, high-end TE1. In fact, prior to his knee injury, he was leading the league in fantasy scoring at the position.
Mohamed Sanu is now in New England. Julio Jones and Calvin Ridley are going to command their targets, but Hooper is arguably on the latter's level in the pecking order. Still young, and having proven elite positional value, there might only be two to three tight ends I'd value over him in dynasty. As the current TE7 by ADP, this makes him a buy for similarly-minded owners.
ADP = TE15
2019 Player Rank = PPR TE12
True story. A few years back, I went to the Penn State versus Maryland game at M&T Stadium in Baltimore. After roughly his 15th drop of the game, I remarked the following: "Mike 'Stone Hands' Gesicki, never met a pass he couldn't drop." This was much appreciated by my fellow Penn State fan in the seat next to me, though much of that was likely due to his current level of intoxication.
The next two years led to marked improvement by the athletic tight end, culminating in an absolute destruction of the NFL Combine and a selection as a second-round pick in the 2018 NFL Draft. Lamentably, his rookie season led to more 'Stone Hands' moments than highlights, and many were ready to write him off after just one year. 2019, however, has been a completely different story.
Gesicki has seemed more comfortable on the field, and his athleticism has begun to translate. Through 15 games he's already more than doubled his receptions and yards, while finding the end zone for the first four times of his career. This has led to a current standing as the PPR TE12.
While not great, it's passable at fantasy football's most barren position. It's also eerily similar to the trajectory Hooper followed, as described above. If he can continue to grow, he has the athletic profile to become truly elite at the position, should he recognize his upside. At a position largely devoid of difference makers, that's worth buying into any small discount you can get.
ADP = TE19
2019 Player Rank = PPR TE19
Let's play it back one more time, highlighting my ineptitude at writing off tight ends with athletic profiles far too early. This is from my Titans dynasty capsule, circa approximately one year ago: "Another member of the 2017 class that was supposed to remodel Tennessee's pass-catching corps, Smith has yet to live up to his measurables through two years. Tight end is a notoriously slow developing position, but with [Delanie] Walker expected back and Smith unable to distance himself from his compatriots, his status as an end-of-bench stash will be in danger when the new crop of rookies arrives."
Indeed Walker was expected back, but unfortunately that only lasted seven games. In his absence (and sometimes even in his presence), Smith has taken a big step forward, include five games over 50 yards receiving, and at least three receptions in seven of the last nine games. While not putting forth world-beating numbers, Smith has been extremely efficient, averaging just about 10.0 yards per target while catching 80% of his looks.
A previously-stale offense has also taken a step forward with new quarterback Ryan Tannehill at the helm, as he has resurrected his career while producing high-end QB1 numbers. This has trickled down to the pass catchers, particularly receiver AJ Brown – however, there remains room for someone to play Robin to Brown's Batman. You're not really getting any sort of discount right now, but if Smith can continue to extend his December prowess, picking him up now could reap dividends come 2020.
ADP = TE30
2019 Player Rank = PPR TE9
Similar to when I chronicled Kenyan Drake a few days ago, I expect the masses to catch up on Higbee a bit. While he did precious little early in 2019 (and, quite frankly, throughout his career to date), Higbee has absolutely blown up in the month of December. Here are his weekly lines over the past four contests: 7-107-1, 7-116-0, 12-111-0, and 9-104-0. While such numbers might be expected against the lowly Cardinals (first game listed above), the latter three came against stauncher opponents in the Cowboys, Seahawks, and 49ers.
Tight ends have never really been featured by Sean McVay, but Higbee may have forced his hand at this point. Brandin Cooks isn't getting the looks he used to get (and, while scary to think about, may be one more hit to the head away from being out of the league), and Cooper Kupp hasn't been the metronome he was at the beginning of the season. Higbee has filled the void, and it's clear quarterback Jared Goff trusts him.
While continuing to catch 79% of his passes may be unsustainable, this could be counterbalanced by an improvement in touchdown conversions (only a 3.3% scoring rate to date in his career). He will also need to continue to hold off positional cohort Gerald Everett, who has also shown flashes in 2019. All told though, four straight 100-yard performances don't simply happen by scheming it so (I call this the "Jarvis Landry Corollary"), the player himself has to perform. Higbee has shown this ability, which is the sort of upside that 98% of players at the position can't begin to approach. I'm not saying buy him as your TE1, but if you can get him for even mid-range TE2 prices, I believe it's a solid investment.
Follow me on Twitter @EDH_27 (even though I don't post anymore)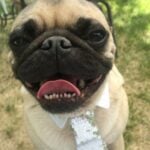 Latest posts by Eric Hardter
(see all)