Five Fantasy New Year's Resolutions
This can be a sad time of year. Both the Christmas and fantasy seasons are in the rear-view mirror, and 2019 is coming to a close. I wouldn't call 2019 a banner year, so I'm fine with turning the page to a new calendar year. And with that, many of us start to think about what we can do differently to make the most of 2020. I plan to eat better (along with about 75% of Americans, I'd wager) and intend to get those important things done that I keep putting off year after year.
As I analyzed my waistline and thought about its future, I started to think about what steps I can take to be more successful in fantasy next year. I've had more than my share of missteps, and this is an excellent time to think about corrections. Here's a look at my Five Fantasy New Year's Resolutions.
5) Focus on Working the Waiver Wire
This is a chronically tough area for me. Time and again I miss out on players on the rise who are available due to my insufficient attention on waiver wire runs. This is complicated by the varying rules around when waivers run, as it seems every league I'm in runs them on a different day and at a different time. It would help if there was some consistency there, but I'm not sure what can be done about that.
Timing aside, landing a player on waivers who pays off later is nothing short of free money on the table. Every year gems are found for the price of nothing, and they don't land on my squads often enough. I don't have nearly enough shares of Darius Slayton, Preston Williams, and Terry McLaurin – and many could have been had for free early in the season. I'm committed to getting all my waiver wire priorities in order for 2020.
4) Throw Out Outmoded Fantasy Thoughts
You've heard of Christian McCaffrey, right? Yeah, he won a few fantasy leagues this year. Ok, he won many more than a few, he won a plethora (and yes, I do know what it means to have a plethora). The problem here is that I don't own McCaffrey on a single dynasty roster. Not a one. Part of that is because I often trade away picks in search of championships, so I seldom land highly-rated rookies. Sadly, it goes beyond that, as for some odd reason I convinced myself McCaffrey was destined to be a dud. Therefore I never made any real effort to acquire him when it was still possible to do so. Now I'm mired in the swamp of No McCaffrey, and it's no fun here.
This is a repeating issue for me. I often write the book on a player a bit too early and refuse to reconsider my positions as new evidence arises. This can also operate two ways, as I will also fail to recognize when one of my fantasy picks edges into bust territory. The best owners do take positions on players, but they also maintain some flexibility.
3) Start My Rookie Process Sooner
I'll be the first to admit that I didn't join DLF as any kind of expert when it comes to rookie evaluations. I've never been much of a fan of the college game, so I didn't have great context for up and coming prospects. Luckily, I get the pleasure and good fortune to work with folks who ARE expert rookie evaluators. That and all the great devy content on the site have helped me be a much better evaluator of rookie talent. In fact I believe I have a fairly keen eye when it comes to evaluating the tight end position, but that's for another article.
The problem is I don't get my evaluation engine running soon enough. Last year I didn't really start in earnest until March. I have the skills, and I need to give myself more time to log tape and identify my favorite young players. This will only improve my rookie drafts, especially in the later rounds. (And if you ask me, that's where a lot of great fantasy owners make their money!)
2) Make More Trade Offers
"You miss one hundred percent of the shots you don't take." – Wayne Gretzky
Where waiver wire work is a weak point for me, trading is one thing I consider a strength. It's also one of my favorite parts of the game, as I'm a huge fan of the negotiation and back and forth inherent in good trades. Heck, I wrote a piece in 2017 focused entirely on my thoughts around dynasty trading. I don't make trades to "win" trades, but rather to get the players I really like on as many teams as possible. I need to do that even more.
In order to make trades, you have to make trade offers. And I'm not talking about attempts to fleece people either, I'm talking about trade offers that benefit both teams and are hard to resist. Those are the deals to get done. But I make more trades in some leagues than others, and I think I can alleviate that by focusing on trading across the board. And I think my last resolution can help as well.
1) Pare Down to My Favorite Leagues and Formats
This season I was in two work redraft leagues, one deep keeper league, The Scott Fish Bowl, and six dynasty leagues. That's not nearly as many leagues as some folks have, and I honestly don't know how they do it. I feel like I was at my absolute limit in terms of my ability to focus on that many leagues. I may have even gone a little bit beyond that limit. This year I'd like to try to focus on the leagues I really enjoy. If that means paring down a bit, so be it. But the key is that I won't join any new league just because I want to do a startup. There are certain requirements that I will no longer compromise:
The league MUST be Superflex (preferably) or 2QB. No more single QB for me.
It must also have tight end premium scoring, the more weight the better.
Lastly, it has to have some hook or component that I'm not getting elsewhere (Best Ball, bankroll, 14 teams or more, etc.)
The point of all of this is that I won't be joining any more vanilla PPR leagues. If I'm going to invest my time and money, it has to be for the right reasons. I also want to be sure that I support and discuss the formats I enjoy the most.
There you have at, those are the five things I'd like to focus on in fantasy in 2020. What are some of your Fantasy New Year's resolutions? Comment below or hit me up on Twitter!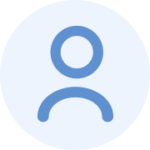 Latest posts by Ryan Finley
(see all)