Last-Minute Gifts: Running Backs
With week 16 in the books and another season behind us, what's a dynasty aficionado to do? Hopefully, you're able to bask in the warmth of a hard-won championship (or two…or three), but our work as owners is never done. At DLF our motto is "there is no off-season," and as such I'm hoping to lay out some potential next steps as we navigate into the long, cold fantasy football-less months.
In that spirit, and taking the holidays into account, this mini-series seeks to explore some players who were able to show signs of fantasy viability (whether newly proven or resurgent), but still appear to be discounted per the DLF ADP (as of December 2019). In other words, these players have outperformed what would currently constitute their startup draft slot. So even though (most of) the fantasy championships are in the rearview, I want to provide my opinions on which players you can do a little last-minute shopping for! Let's continue with the running backs!
ADP = RB19
2019 Player Rank = PPR RB13
It has been quite honestly a tale of three seasons for Sanders. The rookie opened the year with four straight games of double-digit carries but mediocre efficiency. From there, he took a backseat to teammate Jordan Howard, and while he showed a proclivity in the passing game (13 receptions for 190 yards and a score) his rushing output did not improve apart from a 65-yard scoring gallop against the Bills. However, since the season's midway point, correlating with a Howard injury, Sanders has exploded.
Over the past seven weeks, Sanders has averaged 14.9 carries for 67.4 yards with two touchdowns, while adding 28 receptions for 236 yards and another score. For those doing the math, that's a hair over 100 total weekly yards, including nearly five receptions per week. All told this has led to (very nearly) the quietest PPR RB1 season in recent memory (Sanders is currently the PPR RB13).
The discount isn't massive, but the space between his ADP and his player rank provides an opportunity to buy low. Perhaps more importantly, Sanders has presumably shown enough that the Eagles will consider letting Howard walk in the off-season, at which point he can continue his alpha-dog usage. At 4.5 YPC, an 81% catch rate and 10.9 YPR (on 58 targets), and almost 1,300 total yards, Sanders has returned value on Philly's second-round investment. Dynasty owners should take note.
ADP = RB26
2019 Player Rank = PPR RB4
Many could lay claim to the crown of "Rodney Dangerfield of dynasty football," but perhaps none have a better case than Ekeler. To that point, Ekeler currently sits as the PPR RB4 on the year and is just a half-point per game behind the PPR RB2 Aaron Jones. Nobody is Christian McCaffrey, but Ekeler has come pretty darn close.
In fact, as few may know, it's Ekeler, not Run CMC who leads the league in receiving yards from a running back (950 through Week 16). He also leads the league in receiving touchdowns by a ball carrier, standing three clear of Ravens' bruiser Mark Ingram. And though he's not quite the runner (by volume) that others in the RB1 tier are, Ekeler has efficiently chipped in 511 yards on 123 carries (4.2 YPC), while adding three scores on the ground.
With an 86% catch rate on 97 targets (81% for his career), it might not even matter if the Chargers bring teammate Melvin Gordon back, or draft another ball carrier early in the 2020 NFL Draft. Ekeler has effectively proven to be what Darren Sproles would have been had he received any sort of rushing volume. Still only 24 years old, Ekeler perfectly fits the current NFL blueprint for a running back, and should be valued significantly more highly than his December ADP.
ADP = RB27
2019 Player Rank = PPR RB19
As an undersized former undrafted free agent, it was en vogue to list Lindsay amongst the ranks of those most likely to regress in 2019. And while Lindsay's efficiency metrics have dipped somewhat (5.4 YPC in 2018 versus 4.7 YPC in 2019; 6.9 YPR in 2018 versus 5.6 YPR in 2019), he has still been able to answer the bell as a sophomore.
To that point, Lindsay has actually increased his rushing attempts by 14 carries (with one game remaining) in 2019, and his receiving statistics are eerily similar with 35 receptions on 47 targets both seasons. With even a mediocre effort in week 17, Lindsay will also surpass 1,000 rushing yards for the second straight year. Perhaps most importantly, he has held off former third-round pick Royce Freeman as the leading man in the Denver backfield with 76 more carries, and all but three games yielding double-digit carries.
It's always reasonable to be worried about a player with precious little draft capital behind him. However, Lindsay is now no longer a one-year wonder and will finish as a PPR RB2 for the second year in a row. Since the going rate is that of a high-end RB3, and Lindsay is only 25 years old, he makes for a smart buy for all types of rosters.
ADP = RB33
2019 Player Rank = PPR RB16
With Drake, I'll grant a brief reprieve to our mock drafters who selected him in the back end of the RB3 tier, as it's really only been the past few weeks that Drake has really taken off. To that point, in victories over the Browns and Seahawks, the trade deadline acquisition went nuclear with 303 rushing yards, 27 receiving yards, and six total touchdowns. However, even prior to that there were signs that the former Dolphin had worked his way into the driver's seat in the Arizona backfield.
Immediately following the trade, Drake immolated the division-leading 49ers for 162 total yards and a score on just 19 touches. Even as teammate David Johnson returned from injury, Drake still managed four straight contests with 16, 22, 15, and 14 touches. During that sequence Johnson could only muster 17 total touches (in three games), and when Edmonds returned in early December he could only sequester a single rushing attempt.
Always long on talent and with dual-threat ability (Drake has averaged 4.8 YPC for his career, coupled with 141 receptions), the question had always been what would happen if Drake could function as "the guy" on a decent offense. That question has now been answered, and definitively so. While you're not going to get him for RB33 prices following this recent two-game outburst (I'd anticipate he jumps to the RB22-25 range when the January ADP is released), there might still be an opportunity to collect the soon-to-be 26-year-old on the cheap.
Follow me on Twitter @EDH_27 (even though I don't post anymore)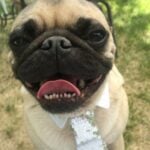 Latest posts by Eric Hardter
(see all)