Coaching Carousel: End of Season Re-Ranking, Part Two
Back in April, I put together a series of eight articles that evaluated and ranked each new head coach going into the 2019 season. After all, if we can guess how a new coach will fit with his players, we might have an edge on identifying good situations for fantasy success.
Now that the season is wrapping up, I thought it was high time to take another look and re-rank the coaches now that we've seen a nearly a season's worth of work. In part one, we took a look at the bottom four as the season comes to a close, and today we'll close it out with the rest.
The Original Ranking
8 – Zac Taylor, Cincinnati Bengals
7 – Kliff Kingsbury, Arizona Cardinals
6 – Vic Fangio, Denver Broncos
5 – Brian Flores, Miami Dolphins
4 – Freddie Kitchens, Cleveland Browns
3 – Matt LaFleur, Green Bay Packers
2 – Adam Gase, New York Jets
1 – Bruce Arians, Tampa Bay Buccaneers
The New Ranking
4. Brian Flores, Miami Dolphins (4-11)
When doing these types of evaluations, there can often be a bit of a gut feel about a guy. Such is the case with Flores, who I felt good about for reasons that aren't entirely clear.
Flores came hot off a Super Bowl win with the Patriots, and he brought in experienced coaches from that staff for both offensive and defensive coordinator. He also took over what might have been the least talented team in the entire NFL, and the Dolphins stripped what little talent was left over the course of the season.
The fact that the Dolphins have managed four wins is nothing short of a miracle, and even annual disappointment DeVante Parker is having a season. If Flores can manage four wins with this roster, imagine what he'll do when the high draft picks start rolling in next year and beyond. I'm buying young talent in Miami.
Old Rank: 5
3. Kliff Kingsbury, Arizona Cardinals (5-9-1)
I wasn't buying the Kliff Kingsbury Experience this off-season. Many thought his creative, wide open offense would take the league by storm and he'd work magic with new QB Kyler Murray and reignite the all-pro version of David Johnson. I liked Murray as much as anyone, but I thought the league would handle the Kingsbury offense without much trouble, and I've wondered for awhile if Johnson only had a short spurt of greatness in him.
Though they have only five wins on the season, they are a team on the rise and just took out the Seattle Seahawks on the road! He's had to swap players in and out at running back as Johnson has battled injury and ineffectiveness (a combination deadly to running back careers,) but Murray has been as good as advertised and the Cardinals are a top 15 offensive unit.
This coaching hire has to move up my ranks significantly, and this may be the start of something good in the desert. I'll be looking to buy Cardinals on my teams in the future.
Old Rank: 7
2. Bruce Arians, Tampa Bay Buccaneers (7-8)
By far the most seasoned coach hired this off-season, I had high hopes Arians could turn the Bucs around quickly. From the very beginning of my process, Arians was the clear best hire of the eight new coaches. That was largely based on his experience and track record, especially in comparison to the other hires.
While he didn't precipitate the instant turnaround I thought was possible, the Bucs can still finish the year as a .500 team. Only LaFleur (with a future Hall Of Fame QB) did better in his first season. The key to the future of the Bucs is what the heck they will do with Jameis Winston. I wouldn't say he was any better or worse this year, but rather he continued his high risk, high reward play.
With two superstar level wide receivers and a resurgent Ronald Jones, the offensive future still looks bright. And the defense was much improved, and actually ranked as the better unit overall. As before, target Bucs if you can get them, but most will be too costly to acquire, aside perhaps from Jones.
Old Rank: 1
1. Matt LaFleur, Green Bay Packers (12-3)
I try to keep a steady disposition when evaluating new head coaches. It's a tough job, and it's very hard to know who will get it right. With LaFleur, I tried very hard to temper my enthusiasm, as I was a fan of him when he landed in Tennessee. Well, I was wrong. Only this time I should have let my LaFleur flag fly.
It surely helps when you get to move from Marcus Mariota to Aaron Rodgers at quarterback, but it also doesn't guarantee success. At times the offense has looked questionable, and you can tell that Rodgers is not nearly as comfortable with the new offense as he was with the old. That's to be expected, and I would wager that Rodgers will continue to pick things up. It also helps LaFleur that the Packers brought in impact pass rushers and now have a defense that can wreak havoc from time to time.
You were buying Packers already, and the success of LaFleur just means you should continue to do so. He also finds himself atop the new rankings.
Old Rank: 3
The Final Re-Rank
8 – Freddie Kitchens, Cleveland Browns
7 – Zac Taylor, Cincinnati Bengals
6 – Vic Fangio, Denver Broncos
5 – Adam Gase, New York Jets
4 – Brian Flores, Miami Dolphins
3 – Kliff Kingsbury, Arizona Cardinals
2 – Bruce Arians, Tampa Bay Buccaneers
1 – Matt LaFleur, Green Bay Packers
Thanks for reading, and good luck to you and your teams in 2020!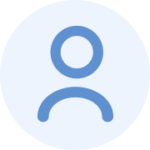 Latest posts by Ryan Finley
(see all)