IDP Snap Counts: Week 14
The playoffs are here in most leagues – and already done in many – but given you have inside information you're probably doing fine.
For those of you still in the game, here's some late info for players to target or drop.
Arizona Cardinals
Joe Walker (60) continued as a full-time LB with Haason Reddick (five) seemingly sidelined. Reddick should get another chance, but he looks like toast in the desert.
Atlanta Falcons
CB Desmond Trufant (24) got hurt in this game. He's had a terrible IDP year and no one should be starting him. Blidi Wreh-Wilson (42) is the next man up.
Takk McKinley (37) had a big game. He's still very hard to trust at this stage of the season. You can probably do better.
Ricardo Allen missed the game. The joy of playing him at strong safety seems over.
Baltimore Ravens
Jaylon Ferguson (51) is rapidly becoming my favorite edge player in Baltimore. It's worth noting I liked Tim Williams and Tyus Bowser (34) too.
No info on the LBs this week. Just don't start them.
Buffalo Bills
Did you know the Bills (like the Patriots) have spent most of the season using four corners every week?
Tre'Davious White (58), Levi Wallace (33), Taron Johnson (23) and Kevin Johnson (25) all have a role. And none of big football media is talking about this trend.
Carolina Panthers
Shaq Thompson (72) finally got his huge payraise this week. Assuming they keep Luke Kuechly (70) around, those two will jointly account for something like $30m against the cap.
Chicago Bears
Prince Amukamara missed this game which meant Kevin Toliver (72) played at corner. Ouch.
Roquan Smith (17) got hurt and is likely to miss the rest of the season. Aside from cleaning up the missed tackles, he's taken big backwards steps across his game this season – another example of the fact that LBs very rarely hold long-term elite value.
Kevin Pierre-Louis (46) stepped in for Smith to partner Nick Kwiatkoski (70). Lots of people will be wondering whether either of them holds long-term value. It's unlikely.
Cincinnati Bengals
The Bengals played just 56 defensive snaps against the Browns. They'd averaged 73 over the past three games.
With Sam Hubbard out at DE, Carl Lawson (51) played a lot. He did well too. He's still a good player.
Germaine Pratt (40) still has not won a full-time LB job. He's been abysmal. But he could turn it around. You shouldn't write him off for the same reason you shouldn't have paid up for Roquan Smith last summer.
Cleveland Browns
Chad Thomas (60) is the top DE on this team right now. That's not ideal.
At safety Juston Burris (23) was limited, so Sheldrick Redwine (65) partnered the returning Damarious Randall (75).
Dallas Cowboys
Demarcus Lawrence played 53 snaps this week (12th among his peers). Amazingly it was his highest total all season long. He's 20th in DE snaps.
Veteran LB Sean Lee played 61 of 73 snaps. He's had a lot of love, but he's not been used as a full time player this year even with Leighton Vander Esch out.
Denver Broncos
The Broncos played 80 defensive snaps in their incredible upset win. They'd been averaging 67 per week before now.
DeMarcus Walker stepped in to play 37 snaps on the line. A certain podcast host with a Greek name will be happy.
Von Miller (47) returned after a week out. Malik Reed missed this game though. Justin Hollins did play another 46 snaps, but Jeremiah Attaochu (58) was the main beneficiary.
Detroit Lions
Lineman Mike Daniels (53) played his first big game of the year in snaps terms. He's seen just 193 snaps all season due to injury.
Tracy Walker played 68 snaps at safety. Tavon Wilson had 72. Will Harris saw just 34.
Green Bay Packers
CB Kevin King missed the game. Josh Jackson (26) and Chandon Sullivan (49) picked up his snaps. Yep, the Packers like Chandon Sullivan more than Josh Jackson.
Rashan Gary (13) played another light game. The last time he hit 20 snaps in a game was back in week five.
Houston Texans
This defense is so boring, isn't it? The biggest change was lineman Angelo Blackson (34) returning after a week out. As did CB Gareon Conley (30).
Yawn.
Indianapolis Colts
The last time a Colts strong safety played every snap was back in week seven (Khari Willis).
Willis (68) is the man in charge of the jersey right now, but it's a "mostly" not an "always" role.
LB Anthony Walker (62) is in a similar boat. He's played 650 snaps on the year compared to Darius Leonard (78) who has 638. Leonard has missed three games while Walker has played in every game.
Jacksonville Jaguars
With LB Myles Jack on IR, Donald Payne (63) continued as a starter. He's not good. In his two games as a starter he's been targeted 13 times and given up 12 catches at a rate of over 17 yards per catch.
He's the only player that actually had a full-time job at the position this week. Quincy Williams (37), Leon Jacobs (24) and Austin Calitro (26) all saw some action.
Andrew Wingard (46) again filled in at safety for the concussed Ronnie Harrison, but Wingard is not a full-time player and should not be started.
Kansas City Chiefs
In the past two games Frank Clark (31) has seen 64 snaps compared to 98 for Tanoh Kpassagnon (47) and 94 for Alex Okafor (54). Clark has had a really rough season. He counts nearly $23m against the cap in 2020.
Anthony Hitchens (54) was the only LB to even approach being a full-time player. He was well short of the full 67 snaps, though. None of the others are close to startable.
Los Angeles Chargers
Drue Tranquill (55) was the only full-time LB this week, with Thomas Davis seeing just 31 snaps. They certainly seem to like Tranquill. He's led the position in playing time in each of his last three games – but it's very hard to trust any of them under this regime.
Safety Derwin James (65) is back and up to full speed as a total stud. That is all.
Los Angeles Rams
A week ago, the Rams simply rotated their defense with a simple win. This week saw normal usage resume.
Cory Littleton (67) is the only full-time LB. Aaron Donald is (55) and always was a stud. Jalen Ramsey and Troy Hill (both 67) are the top corners.
Miami Dolphins
Over the last seven games the Dolphins have played between 70 and 77 defensive snaps per week. Amazing consistency.
Sam Egauvoen (33) hasn't played a full game since week eight. He's toast.
Rookie Andrew Van Ginkel (35) played the biggest game of his career so far.
Taco Charlton missed the game and amazingly some people were annoyed. There are actually people who think he's good.
Charles Harris has averaged 23 snaps per age over the last ten games of this lost season. At this stage it'll be a surprise if he's still in the NFL next year.
Minnesota Vikings
Washed up CB (who still has a reputation as a good player) Xavier Rhodes took a knock and played just 29 snaps. Holton Hill (27) came in for him.
New England Patriots
The Pats played their second highest snap total of the season with 78 this week.
CB Jason McCourty returned but saw just four snaps. Weird.
The LB usage was different too. Jamie Collins (68), Dont'a Hightower (68) and Kyle Van Noy (60) played most of the game but Ja'Whaun Bentley (six) and Elandon Roberts (zero) were mostly absent. It being the Patriots I'm not sure why.
New Orleans Saints
In the shootout with the 49ers Marcus Davenport again had a limited role with just 23 snaps. It's very frustrating they take him out in sub packages.
LB Craig Robertson (67) payed the whole game with A.J. Klein and Kiko Alonso missing. History man Stephone Anthony (17) was the third LB.
New York Jets
CB Darryl Roberts (72) played his first full game since week nine. With star safety Jamal Adams missing the first game of his career, Roberts played free safety with Marcus Maye (72) moving up to play strong safety. Amazing to think they won the game doing that.
Corners Brian Poole and Arthur Maulet also missed the game, so Nate Hairston (56) played in the slot with Kyron Brown (53) at outside corner.
That took far more effort to figure out than the information is worth.
New York Giants
The Giants played 89 snaps in the overtime game against the Eagles. They'd been averaging 69 for the season previously. Obviously this inflated player stats.
Julian Love (87) continues to play strong safety and recorded six solos. He's such a sneaky value right now.
Edge rusher Markus Golden played 69 snaps. He's 12th among all edge rushers in snaps for this season. He's only 18th in pressures though. Lots of IDP owners will tell you he's been amazing, but volume is a confusing factor.
Safety Antoine Bethea also had a huge game. He's eight in snaps among his position after playing 88 this week.
Oakland Raiders
Tahir Whitehead (62) was the sole every-down LB this week. Nicholas Morrow (26) lost a lot of time to the returning Marquel Lee (33). None of these are good players, but Jon Gruden appears to have a big blind spot when it comes to finding good LBs so maybe they'll stay in the line-up anyway.
Will Compton (16) and Preston Brown (17) also saw action. LB in Oakland is a black hole. Get it? Black hole? What a great joke.
Philadelphia Eagles
DE Derek Barnett missed this game which left Vinny Curry (39) and Daeshon Hall (ten) to pick up some snaps. Curry got to the QB twice, but only had three pressures. Don't get carried away.
Special-teamer and part-time LB Kamu Grugier-Hill missed the game this week. Nigel Bradham (52) and Nate Gerry (33) remain poor IDP LBs.
Pittsburgh Steelers
Rookie LB Devin Bush (45) was again a part-time player and was held without a solo tackle for the first time in his career. You were warned last week not to start him.
Seattle Seahawks
LJ Collier (nine) returned to play in this game. He's seen just 106 defensive snaps this season. It's been a disaster, but he has the chance to improve drastically for 2020.
Roster-clogger LB Mychal Kendricks missed the game clearing the way for rookie Cody Barton (58) to play his first serious action of the year. Keep an eye on him.
San Francisco 49ers
DE Nick Bosa (68) played the most in any game of his rookie season. He'd been averaging just 46 snaps per game before this, mostly due to low 49ers defensive snap counts. A shoot-out will do this for you sometimes.
Unreliable safety Jaquiski Tartt missed the game. Amazingly it was the first time he's not played all year, but he's been very disappointing. Marcell Harris (72) stepped in.
Tampa Bay Buccaneers
Ryan Smith was out at CB, so Jamel Dean (51) came back in. That was as suprising as it got. This is a weird defense. They've not been great but there's optimism here.
Tennessee Titans
Adoree' Jackson missed the game and the Titans did not want to rely on Kareem Orr again, so they hastily signed Tramaine Brock (51). This was a desperation move.
Washington Redskins
CB Josh Norman missed this week. He may well have played his last snap in Washington.
Ryan Kerrigan returned to play 32 snaps. He has four sacks in his last three games now, but he's not been the layer he was. Everyone gets old.
Good luck in your continuing playoff odysseys everyone!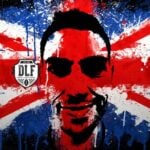 Latest posts by Tom Kislingbury
(see all)