Sunday Six Pack: Week 14
Every week brings us great storylines in dynasty leagues. There isn't a Sunday that passes without a significant injury, an unexpected performance, or something else that puts the dynasty community on its ear. As always, we bring you the Sunday Six Pack, an article that previews six of the biggest storylines of the day.
It's week 14, and that means we're channeling our inner Jim Mora and talking playoffs! While not every team can make it to The Show, everyone should still be paying attention. Remember, dynasty football is a marathon, not a sprint! So with the fantasy postseason upon us, let's get to week 14.
1. Will the real New England Patriots please stand up?
On the season, the Pats are supporting the overall PPR QB10, RB16 and RB32, and WR7. And yet outside of perhaps Julian Edelman, it's easy to view the totality of this offense as arguably the biggest disappointment in fantasy football.
The reasons are multifold: unsurprisingly, retired (for now?) tight end Rob Gronkowski has proved irreplaceable. Rookie first-round pick N'Keal Harry has been on the shelf for the majority of the season. Running back Sony Michel isn't riding the touchdown high he did as a rookie, and has looked downright plodding much of the time. Finally, the offensive line has lost multiple contributors for various lengths of time.
Most notably, the straw that stirs the drink, quarterback Tom Brady, has decidedly begun to show his age. Sunday gives him a chance to allay some of the fears that the end is near, in a showdown of two of the league's best teams. Can he bounce back from a lackluster week 13? Or are we witnessing the beginning of the end for one of the league's greatest dynasties?
2. Who will win the battle of the sensational sophomores?
To be clear, no current NFL signal-caller even begins to approach what Lamar Jackson can do with the football. So while we're clearly not dealing with the "Spidermans (Spidermen?) pointing at each other meme" scenario, there remain parallels between Jackson and counterpart Josh Allen of the Bills.
Though stylistically different, the pair are currently #1 (Jackson) and #3 (Allen) in rushing yards from a quarterback, and also #1 (Allen) and #2 (Jackson) in quarterback rushing scores. Jackson has gotten the hype, and deservedly so, for lapping the field for a rank as the overall QB1. But Allen, the QB6, has laid to rest many of the doubts that surrounded him during the 2018 NFL Draft.
After slaying Dak Prescott and the Cowboys, Allen has another shot to dethrone a fantasy king. Can he keep up with Jackson? If so, we all may be running out of opportunities to buy low, and he soon may be as untouchable as Jackson is now.
3. When will the (Fitz)magic run out?
If you're rostering Dolphins signal-caller Ryan Fitzpatrick, you more than likely plucked him from waivers as a potential desperation play, with little more hope than that. Yet here we are in the first week of the fantasy playoffs, and valid arguments could be made for starting him over fantasy stalwarts like Brady, Matt Ryan, and Drew Brees.
As a 37-year old journeyman, Fitzpatrick isn't going to appreciably rise in dynasty value regardless of how he closes out the year. However, if he stays hot, he's more than likely taking his teammates along for the ride with him. Specifically, receiver DeVante Parker and tight end Mike Gesicki both have great opportunities to ride the Fitzpatrick lightning for at least one more week. Against the lowly Jets, who have already accounted for one of Miami's three wins, both could be in store for another big game, and strong finishes to the season could have both regarded as ascending fantasy assets entering 2020.
4. What more does Derrick Henry have to do?
The biggest knock on Henry entering 2019, apart from his paltry usage in the passing game, was that he had yet to show consistency over an entire year. We've all seen the highs, but prior to the tail end of 2018, Henry's owners were more often seeing little to no return from the Titans' bruising ball carrier. However, after what Henry has been able to show in 2019, we can consider this box checked.
So far, Henry has achieved at least 75 rushing yards in all but three games. In two of those, he still managed to find the end zone, something he has done 13 total times and in nine different contests. He's currently riding a streak of three straight 149+ rush yard games with five total touchdowns. In short, both the floor and ceiling have been omnipresent.
The Oakland Raiders invitingly offer a chance to continue the streak. Should Henry keep bulldozing along, he has a shot to finish the year as the league's top rusher. Laughably only now rejoining the dynasty RB1 ranks as of the soon-to-be-released December ADP, it's time the dynasty masses put some more respect on the man's name.
5. Can Washington's young guns keep firing?
Seemingly finally healthy, running back Derrius Guice has rolled up 244 total yards and three scores on just 31 touches since returning from injured reserve. Wideout Terry McLaurin is second among rookies in receiving yards despite league-worst quarterback play. After pulling a disappearing act over the first part of the season, fellow receiver Kelvin Harmon has rolled up 11 receptions for 147 yards in his last three contests. First-round quarterback Dwayne Haskins has… been present and accounted for.
Despite operating under one of the most inept front offices in the NFL, each player has at least flashed in 2019 and has an opportunity to gain, and in some instances recoup value. Guice can prove he's over his injuries and show that the draft class of 2020 can stay away from the nation's capital. McLaurin, though slower of late with Haskins under center, still has an outside shot at 1,000 receiving yards, and remains in the running for offensive rookie of the year. Harmon can keep improving and show that it was folly to let such a prolific college player fall to the sixth round. Haskins, quite simply, can get the reps he desperately needs after just one season starting in college, and get better used to the speed of the game.
Each player is worth tracking as we inch toward the off-season, and each could make for a solid trade target for forward-thinking owners.
6. Which players find themselves in a situation to improve their value going into the off-season?
I've touched on the Redskins quartet above, but there are several other players who have a strong shot to put up solid performances at the season's close:
Tyler Higbee, TE LAR – With Gerald Everett out again, and another weak defense on tap, Higbee could take another step toward claiming ownership of the position.
Sterling Shepard, WR NYG – Even with Eli Manning under center, Shepard should be the de facto #1 pass-catcher against the Eagles with Evan Engram out. Having already gained 15 targets in two games since returning, Shepard needs to improve his efficiency to break from the pack of FLEX-level starters.
Joe Mixon, RB CIN – He's been getting the volume and has looked pretty good with it. With Andy Dalton back under center, and a porous Cleveland defense up next, Mixon can continue to right the listing ship that has been his 2019 season.
Devonta Freeman, RB ATL – Essentially left for dead at this point, Freeman needs to have a big week against the Panthers to stick around in the minds of dynasty owners, and the Falcons brass.
Ancillary Denver Pass Catchers – Courtland Sutton has emerged, but someone needs to join him. The Texans are not a scary foe, so someone out of Tim Patrick, DaeSean Hamilton, and Noah Fant needs to step up.
Jacoby Brissett, QB IND – I'm of the belief the young man has done enough to enter 2020 as the starter. Despite having few "brand name" players to target, Tampa Bay shouldn't put up much of a fight on defense.
Follow me on Twitter @EDH_27 (even though I don't post anymore).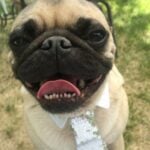 Latest posts by Eric Hardter
(see all)