Cornerstone Report: Week Four
Welcome to the Cornerstone Report. This weekly in-season series focuses on the current NFL rookie class and projected 2020 rookie class. Each week examines one to two players from each group, discussing their current value and progress this season.
It uses tools including the DLF Trade Analyzer, Trade Finder, average draft position and mock draft data to compare the combined values of players in both classes.
Last week's edition can be found here. Also be sure to check out the full in-season DLF publishing schedule here.
NCAA WEEK FOUR
The top two running backs from the 2017 recruiting class continue to perform in a way that suggests their "down" 2018 seasons were flukes.
The former top 50 overall recruit continues to improve his devy and NFL draft stock after an impressive week three outing against Indiana. Through three games he has produced multiple highlight-reel runs and, more importantly, numbers in line with his breakout freshman campaign.
JK DOBBINS IS A BEAST https://t.co/fugtQsimEZ

— Barstool Ohio State (@BarstoolOSU) September 14, 2019
Dobbins also contributes in the passing game, catching 48 balls in his first two seasons. This aspect of his game is especially encouraging given both the broad nature of today's NFL and the PPR questions surrounding Travis Etienne and Jonathan Taylor, other elite 2020 running back prospects.
Statistics from Sports-Reference.com.
Dobbins is currently ranked 40th in the DLF Cornerstone Rankings. I see this number as a huge value since I have him ranked as 15th in these rankings combine 2020 rookies, first and second-year NFL players. Perhaps the community is still heavily pricing in 2018?
Through three games, Cam Akers is ninth among all Power Five running backs in yards after contact per attempt (4.19) and fifth in rushing yards.
Though the Florida State offensive line remains bad, its improvement over a historically bad 2018 has (as I predicted) helped revive Akers' devy stock and rewrite the national narrative of his talent.
Statistics from Sports-Reference.com.
That said, the Seminoles continue to struggle and may miss a bowl in consecutive seasons for the first time since 1976. Akers, though the team's clear RB1 and an involved receiving back, will have weeks of lesser production. Use those weeks as buying opportunities.
Akers fell all the way to me at pick 2.03 in a combined 2020 and 2021 mock draft I hosted just before the season began. His value has revived since then, but the DLF crew still puts him at 15th in our Cornerstone Rankings. He falls to 21st when excluding my high rank of seventh. This projects Akers as the 1.06 pick in 2020 rookie drafts (one quarterback), behind D'Andre Swift, Taylor, Etienne, Jerry Jeudy, and Laviska Shenault.
NFL WEEK THREE
Rookie wide receivers are setting records through week two of the 2019 season. Never before had four rookie wideouts posted more than 80 yards in week one. Marquise Brown (233) and Terry McLaurin (187) have produced the second and fifth-most receiving yards through a receiver's first two career games since 1996.
It is therefore easy to get impatient with someone who is not immediately producing. Third-year receiver John Ross has "finally" emerged for Cincinnati, while we used to speak of the "third-year breakout" as a favorable career arc.
This backdrop can lead to opportunities for those who stick to their process and player evaluations.
Arcega-Whiteside (detailed profiles here and here) checks the boxes of college production (receiving 135-2,219-28), metrics (86th percentile college dominator, 74th percentile breakout age) and second-round NFL draft capital.
While his average draft position has climbed roughly a round since August, at 95th overall his value has returned to roughly its May ADP after a summer dip.
Arcega-Whiteside is in line for a featured role in week three as teammates Alshon Jeffery and DeSean Jackson are expected to sit due to injuries. Indeed, Arcega-Whiteside's 93% snap rate (playing 75 of 81 snaps) in week two was 18th highest among NFL receivers. The targets should follow in a passing offense that in 2018 ranked among the league's top ten in pass attempts, yards and quarterback rating. He may soon join the rookie receiver breakout conversation.
The DLF Trade Finder suggests that Arcega-Whiteside's price still holds tremendous opportunity for appreciation.
Hope you enjoyed this edition of the Cornerstone Report. What are some other rookie or class of 2020 performances worth noting? Find me on twitter at @threedownhack and let's find the next cornerstone players.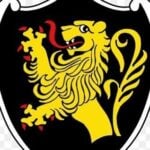 Latest posts by Frank Gruber
(see all)