DraftKings Bargains: Week Two
The salary range for DraftKings in week two is rather loose, making it easier to create lineups from top to bottom. We can easily find values at every position. This is something we shouldn't get used to because the salaries will tighten as we get farther into the season. DraftKings will adjust to the field of players and their pricing strategy will eventually stabilize, making it harder to find "free square" plays to plug into your lineups.
With that in mind, let's take a look at some of my favorite bargains on DraftKings:
QUARTERBACK
Allen is one of the best deals on DraftKings this week. He is one of the cheapest starting quarterbacks available. The Giants present a favorable matchup. During their week one contest, they allowed Dak Prescott to pass for 405 yards and four touchdowns in a 35-17 defeat to their division rival. The defense displayed plenty of weaknesses while trying to defend the pass last week. This is a very promising matchup for Allen. He will get the opportunity to carve up a very vulnerable defense.
Vegas currently has the Bills favored by 1.5 points and they are expecting this game to be low scoring with the over/under set at 44 points. I'm expecting a lot of chaos in this game. The Giants aren't exactly the most sound team in the league. With that being said, anything can happen. I wouldn't be surprised if this game hits the over and exceeds the 50-point range. I also wouldn't put it past these two teams to struggle putting points on the scoreboard. This could be a wild matchup.
In his last seven games, he has averaged 73.43 rushing yards with a total of six touchdowns on the ground. Allen's ability to pick up yards with his legs elevates his floor in fantasy. He's guaranteed to produce a few extra points running the football.
While he's aggressive by nature, Allen likes to throw the ball downfield, with an 11.2 average depth of target in 2018, he's not afraid to push the secondary with his strong arm. This makes him a threat to connect with any of his receivers for a long gain on any given play, raising his overall ceiling in fantasy. A deep passing attack isn't an indicator of week-to-week success because being efficient is more valuable to a quarterback's fantasy value than chucking deep balls. However, in daily fantasy, being able to connect on deeper targets present more opportunity to hit big plays.
Everything is relative to price and Allen is a cheap addition to your lineup. By being able to stretch your bankroll with his low price tag, he could finish in the middle of the pack amongst quarterbacks and still provide value.
*Image courtesy of DraftKings.
Being contrarian and stacking groups of players that correlate with each other in your lineup are popular strategies for GPP contests. John Brown is the perfect piece to stack with Allen. Brown had a 27 percent target share while posting 123 receiving yards and one touchdown last week. He is the team's WR1 and is a true deep threat. The tandem averaged 13.3 yards per target. When stacked together, Allen and Brown only make up for 21 percent of your bankroll, creating additional room to cram higher priced players into your lineup.
Other options: Dak Prescott $6,300, Kyler Murray $5,400, Derek Carr $5,100
RUNNING BACK
If you didn't know, DraftKings release their salaries for the week on Sunday night. This information doesn't account for the Sunday and Monday night games, potentially creating a value albatross for the week. Before Jacobs played on Monday night against the Broncos he was already slated with a $4,700 salary which means his price point doesn't reflect for his two-touchdown performance.
We are getting him at a discount and considering he was one of just three running backs to receive 20 or more carries in week one, this might be the last week we see him priced this low for a very long time. Whenever I see a player underpriced like Jacobs I feel compelled to throw him in a few extra lineups to take advantage of the discount provided by DraftKings.
Not only does he have a palatable price point but he has a very favorable matchup against the Kansas City Chiefs. Their high powered offense will push the Raiders' offense and could impact Jacobs' fantasy performance. This game has a 53.5 point over/under which is the highest point total in the league. There should be a lot of scoring in this game. The Raiders will look to hand Jacobs the ball if they get close to the goal line, presenting additional scoring opportunities.
The Chiefs are favored by seven points and are expected to win big in this game. Garbage time could present some added work in the passing. There is some risk associated with Jacobs. If the game script gets out of hand then the Raiders might forgo the run game and rely on the pass. After all, he only received one target last week and with a limited sample size to work off of, we don't know if Derek Carr wants to consistently target him when he drops back to pass. It wasn't all sunshine and rainbows last week either, he averaged 3.7 yards per carry and 2.74 yards after contact per attempt.
*Image courtesy of DraftKings
Due to the high expected point total, everybody is going to be looking to create multiple lineup stacks from this game in GPP contests. In order to implement a contrarian lineup from a game that will produce a lot of players who will be heavily owned amongst the field, we must get a little bit creative. We either want to create traditional stacks and mix up the rest of our lineup with other matchups. The onslaught is another tactic we can deploy in this situation by rostering multiple players from this game with the hopes that their production is elevated by the shootout between the two teams.
I have an extreme example posted above, but it's a good illustration of how an onslaught might look. The goal here is to increase the variance with our lineup. If the players selected exceed expectations, then there's a good chance the lineup will leapfrog a large portion of the field. On the flipside, the odds of four or more players posting elite level totals are very slim. This is only recommended for large GPP tournaments where you are submitting multiple lineups. Of course, you want to limit your exposure to onslaughts.
You don't have to stack him with anyone in your lineup. His price point makes him an easy addition to the rest of your roster. Jacobs is in a good position to outperform his salary.
Other options: Marlon Mack $5,900, Devonta Freeman $5,000, Devin Singletary $4,200
WIDE RECEIVER
Washington will get the opportunity to play against the Seattle Seahawks who struggled against Andy Dalton. They gave up 418 yards through the air in a shootout against the Bengals. At almost bare minimum pricing, Washington has the chance to become an impact play in DFS this week.
When constructing our lineups we want to chase opportunity and not points. A good example of this is Washington. Against New England, he caught just two passes for 51 yards. However, he received six targets and 169 air yards and he was a play away from blowing up the box score in that game. Washington is a DFS explosion waiting to happen and all he needs to do is convert his deep targets to become a tournament-winning asset in GPP tournaments.
Since he's a highly volatile player, I don't recommend starting him in cash games. He is a prime example of a player you want to roster in multiple lineups for large tournaments. Washington should receive a low ownership rate.
*Image courtesy of DraftKings
We don't want to get too fancy with Washington in our lineups. He's already a highly volatile player who has a large ceiling. Building your roster around him and Ben Roethlisberger is enough to maximize his upside. The two players will just take 18.8 percent of your bankroll, leaving plenty of your salary left over to invest in other positions.
Other options: Christian Kirk $4,500, DK Metcalf $4,300, Terry McLaurin $3.800
TIGHT END
In his first NFL game, Hockenson managed to own a 20 percent target share while seeing 142 air yards which is virtually unheard of for a rookie tight end. His price tag is about as low as you can get. Literally, just $500 separates him from guys like Trevon Wesco, Rico Gathers, and Blake Bell. Even if he catches just a couple of passes for a few yards, he can still provide some utility to your lineup. His low price tag will allow you to take shots at higher-priced wide receivers and running backs. There's a lot of variance at the tight end position, making it a smart move to invest in other positions where the outcomes are more stable.
He will be playing against the Los Angeles Chargers. Vegas has the over/under set at 47.5 points and they have the Chargers marked at 2.5 point favorites. I expect him to see a fair amount of targets in this game. Both teams should be passing the ball frequently which should trickle down to Hockenson being a functional asset in fantasy.
One of the main strategies I like to deploy for the tight end position is to roster the cheapest player possible. If I'm not looking to go cheap at the position, then Travis Kelce will be my main target. He is a consistent TE1 producer who can compete with the majority of the receivers in his salary range. However, at tight end, I want to be as frugal as possible in order to build the other positions in my lineup.
Other options: Darren Waller $3,300, Austin Hooper $3,100, Dallas Goedert $2,800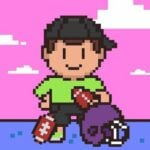 Latest posts by Bruce Matson
(see all)