2019 IDP Projections: Los Angeles Chargers
As per last year, I'll be sharing projections for every team in the NFL. I use past production in specific roles for each team's scheme to work out realistic production profiles. You can see how accurate I was in 2018 in my IDP Projection Marking series.
The Chargers are routinely talked about as having a great roster that always disappoints. Certainly, towards the end of 2018 they were heralded as a "complete" and "balanced" defense – whatever those terms mean.
In reality, they had some major flaws. Jahleel Addae was a triangular peg in a square hole playing free safety and the whole team was just soft in the middle of the defensive line.
Both of these issues were addressed in the draft with what seemed like excellent value so hopefully, we can see this team deliver on that promise.
Defensive tackle
Jerry Tillery was a personal favorite in the draft process, as was his fit on this team. He's immediately an upgrade as the best interior pass rusher on the team and he, along with the edge players, should wreak havoc.
In the scoring system used here, Brandon Mebane is only slightly behind Tillery. This is because the number of assists Mebane should rack up (as a more run-focused nose tackle) is likely to be higher. In many leagues, the primary pass rusher will be by far the player to own.
Defensive end
Joey Bosa is coming off a down year due to injury but make no mistake – he is still an elite player at the start of his career. He's played three years in the NFL. Two of them were exceptional and he's only just turned 24. Start him every week.
Melvin Ingram hasn't had the same career arc at all but has managed 28 sacks in the past four seasons. He's had a fine run as a top player. He's now passed 30 so his dynasty value is under threat though. He's likely to be an effective 2019 option but also a potential sell.
If those two can stay fit, the other players on the roster are not worth owning.
Linebacker
Linebacker has been a mess for two straight years now on this team, which is surprising given how heavily Gus Bradley relied on his starters there in the past. This off-season, they have created a glut of similar players so watching preseason is key.
Thomas Davis, Kyzir White, Jatavis Brown, Drue Tranquill and Adrian Phillips are all now on the roster and all similar players. They're all firmly in the "coverage backer" mold. Needless to say, there is a limited amount of snaps available for them.
Denzel Perryman (Mike) and Uchenna Nwosu (Sam) have their own more defined roles so they're a bit more secure.
But that still leaves at least one full-time role that will be filled by a combination of the mobile LBs listed above. When people claimed the Chargers used seven defensive backs against Baltimore in the playoffs it was really Adrian Phillips playing LB (which he's done for the last two seasons)
At the time of writing, Thomas Davis has been the best option in camp and Kyzir White started the first three games of 2018. But Jatavis Brown led the team in LB snaps last season. Suffice to say it's extremely unclear who is going to play hence the projections predicting everyone gets some time.
Cornerback
The corner group here is excellent. They've got four legitimate starting-level players. Unfortunately, the only one that should be IDP relevant is Desmond King. The numbers here are conservative but he's been lights-out in two years with the team. Expect him to again be excellent. His ranking of 31 seems low but here he has 56 solos compared to just 47 in 2018. The difference is his assists (where he managed 15 last season and PDs (he managed ten in 2018). Both of those are volatile stats.
Safety
For a safety geek like your loyal writer, Derwin James is just a dream. He's the most versatile safety in the league (only Harrison Smith and Jamal Adams are close) and is excellent in all phases of the game up to and including his amazing pass rush. Going into just his second season, it would be a moderate surprise for him not to be the best safety in football.
Free safety is more interesting. Nasir Adderley is also a great talent and should win the job but playing single-high is a tough ask for a rookie, given how much of it is about study and play recognition (or 'instincts' as it's patronizingly called). Either way, it's not a productive role. Enjoy watching him on All-22 but don't expect stats.
Stud – Derwin James, S
James is one of a tiny handful of safeties who should have annual value over the next several years. If you own him rejoice. If you do not – commiserate. You can't buy him at a reasonable price now.
Disappointment – Any inside LB
None of them are worth your trust. Holding them as your LB4 or lower is fine. They'll probably all have some good weeks but going into the season counting on any one of them is inviting disappointment.
Darkhorse – Jerry Tillery, DT
Rookie tackles are tough to get behind hence his conservative projections but Tillery is just such a great fit here in a brilliant opportunity. He's good enough to warrant using a taxi squad spot on which is unusual in a league full of good tackles.
Summary
As many people will tell you, this season is set up for the Chargers defense to be very good indeed. And just for once, they're absolutely right. The situation at LB is frustratingly opaque but it's going to be a ton of fun to watch, especially in those lovely blue uniforms.
Thanks for reading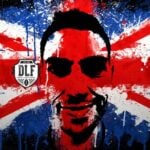 Latest posts by Tom Kislingbury
(see all)