2019 IDP Projections: New York Jets
As per last year, I'll be sharing projections for every team in the NFL. I use past production in specific roles for each team's scheme to work out realistic production profiles. You can see how accurate I was in 2018 in my IDP Projection Marking series.
The Jets are the hardest defense to project in 2018 bar none. Gregg Williams has taken over as defensive coordinator but has said he is planning on retaining the odd-front scheme that is already in place. He's also said that his defense features plenty of hybrid fronts so we're just going to have to wait and see what happens.
For the purposes of this article, Williams' past production as a coordinator has been jammed into different positional designations. Please bear this in mind and take this with a big pinch of salt.
Defensive tackle
Steve McLendon is first in line to be the starting nose tackle but expect him to be on the field a relatively low amount with the two Williams boys playing inside on passing downs. There is virtually no IDP upside here.
Defensive end
Leonard Williams and Quinnen Williams are a tantalizing prospect as a partnership. Both were drafted extremely early with legitimate claims to be the best player (ignoring position value) in their class. A three-man line would mean Quinnen Williams would likely end up classified as an end but until that happens it's speculation.
If it does happen, then both of them should produce similarly as useful players but not stars.
Henry Anderson is one of the unluckiest men in the NFL. He finds himself again restricted to low snap volume here and useless as an IDP.
Linebacker
Gregg Williams is a huge boon for any linebacker. Williams loves to pick his top two backers and leave them out there for every play. James Laurinaitis, Alec Ogletree, Joe Schobert, Christian Kirksey, Jonathan Vilma, London Fletcher… There's a long line of inside backers who have profited greatly under his coaching.
There's also room for two productive players so although it's unusual to see two top ten LBs from the same team, if anyone can do it, it's the Jets in 2019.
If either of them gets hurt, Blake Cashman will become a priority add. He's a perfect taxi squad candidate but has no standalone value.
Outside linebacker
The edge has been a nightmare for the Jets for an embarrassingly long time. Every year the NFL sees about 25-30 players hit 55 or more pressures. The Jets have had a player reach that level just once in the past decade. One time. Most teams average about a player a season.
This year's crop doesn't look much better. The five players listed here have played a combined 12 seasons in the NFL and combined for a total of 182 pressures – about 15 per season per person. That is very much not good.
Maybe Jachai Polite will be really good in the NFL (although he has some serious red flags). Maybe one of the other players will come on strong. Both are unlikely. Use your roster spots on other players.
Cornerback
Trumaine Johnson is on a crazy contract but he's the clear class of this position although Darryl Roberts is underrated. Brian Poole has a recognizable name but is really a league average slot DB. Johnson is the only likely IDP option here.
Safety
Jamal Adams is a fine NFL player and has hearts all aflutter in the IDP community. But a dose of pessimism is required. He has posted high tackle numbers, but he's also seen a lot of volume. He's played over 1,100 snaps in both of his years so far which is nearly 100 more than any other safety – and about 90 more than any other defensive player. When you've played a game and a half more than any other IDP over that period, you'd best record a lot of stats.
It may well be that he plays a lot again, and maybe he's good enough to grab his share of tackles even with two tackle-hogging LBs in front of him. Maybe Jamal Adams is one of those safeties who can buck the trend and produce year after year. But these things are unlikely. And given he's valued as just about the top safety in football, selling him at peak value is not a bad idea.
Marcus Maye is the free safety and will likely be not nearly as effective as Adams is.
Mosley was consistently excellent in Baltimore and landing in Gregg Williams' system means he has an excellent chance of producing top ten numbers again.
As detailed above, there are a lot of reasons why Adams might not be as good as he was in 2018. And really no reasons why he might be better. He's still a very good prospect but his owners are assuming he'll be an elite option again and that's hard to believe.
Ugh. Polite is a bad bet for becoming a difference-making edge player. But he's at least going to get the chance to prove he can play.
Summary
This is an odd team. The big-name linemen are exciting. The inside LBs should be very impressive. Jamal Adams is brilliant. But there are gaping holes in a lack of pass rush and poor corner depth. Don't go looking for diamonds in the rough here. You won't find them.
Thanks for reading.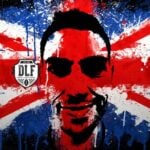 Latest posts by Tom Kislingbury
(see all)