Devy Notes: Freshman Running Backs
Every year we get a new shipment of running backs ready to take over the landscape of college football. A lot of these prospects are touted as the next great back to hit the scene.
Like every class, results will vary. Not every five-star recruit will become an All-American and there will be a few three-star players who become key contributors to their teams. The game is fluid, making college football very fun to watch.
Immediately when Emery steps on the field at LSU, he will be one of the top running backs in college football. He's a very talented runner. Unlike most freshman running backs, he's college-ready. His blend of size and speed will instantly provide an impact for LSU.
What John Emery Jr (@Emery4____ ) does at 6', 200 is just stupid. @valleyshook @mstatesports @dawgsports @rollbamaroll pic.twitter.com/CUIOUl7OMm

— SB College Football (@SBNRecruiting) July 2, 2018
On top of that, his lateral agility and his smooth footwork will allow him to easily juke past defenders in the open field. As you can tell from the clip posted above, he's light on his feet and has short-area quickness for days. There are few running backs in college football who have the ability to chain together moves in the open field like Emery and this feature alone should make him a hot commodity in devy leagues.
You can see all 4 of John Emery's touchdowns and his 201 yards rushing on-demand from our live-stream of Destrehan's 31-14 5A Quarterfinal win over Terrebonne on VSN Louisiana.

What was every bit as impressive?

This 4th Q block by @Emery4____ of a near 300 lb nose tackle#LSU pic.twitter.com/lElIcFXAe9

— Eric Richey (@EricRicheyVSN) November 24, 2018
Toughness is a very important trait for a young running back prospect. They need to be able to lower their shoulder and not be afraid to take a blow at the point of contact. Emery can step up in pass protection situations. He's a gritty running back who doesn't fear contact. This attribute will help him see the field early in his career.
John Emery is staying home. 📍@DestrehanSports ➡️@LSUfootball 🐯@Emery4____ ✨ pic.twitter.com/fVwu5gq4Io

— Hudl (@Hudl) November 14, 2018
There's a transition process from high school to the college level. The speed of the game is one thing players have to get used to – and competing against other top-notch athletes once they hit the field against FBS competition. Emery already has the foundation to be a productive back in the SEC. He has the speed, size, power and burst to put fear in defenses. One of the most exciting traits to game is that he can catch the ball out of the backfield and make defenders miss in the open field.
Clyde Edwards-Helaire is expected to be the team's starting running back going into the season. I don't expect him to hold down the job long. Edwards-Helaire can find the hole and do the dirty work between the tackles but he doesn't have the speed nor the athleticism to break open big plays. Emery is going to shine early and will take his job quicker than Deebo stealing someone's bicycle.
Charbonnet is the other heavy-hitter in this year's running back class. Michigan needs a monster running back to help get the offense to the next level. They thought they were going to get a game-changer with Kareem Walker a few years ago, but he didn't pan out. Charbonnet has the potential to get this team over the hump and be one of the top running backs in the country.
RB Zach Charbonnet in limited work Fri had an impressive performance finishing w/ 88 yds on 12 carries w/ TD & 2 rec. for 59 yds. Also violent runner-on 1 drive 2x shoved tacklers aside. Also clip of breakdown attached that shows lateral quicks. #Wolverines #GoBlue @zachcharbon pic.twitter.com/gkY8qXZPDU

— Craig Haubert (@CraigHaubert) September 24, 2018
When you're a man among boys in high school, the transition process to the college level should be easy. With Chris Evans currently off the team due to off the field issues, the depth chart is wide open for the taking, making Charbonnet a favorite to lead the team in rushing this year. I wouldn't be surprised if he finishes his freshman season as one of the top rushers in the Big Ten.
Ealy is another heralded running back prospect who could make an impact at that college level. He's a five-star recruit and he will not only be playing football but he will also try to prove himself on the baseball field.
Scottie Phillips will be the team's incumbent starting running back. He's no slouch. Phillips has a good approach to the line of scrimmage along with excellent vision and he can make defenders miss in the open field. However, his long speed and burst through the hole leaves us wanting more which could leave the coaching staff to want to make a change.
Snoop Conner is another back on the roster who could steal some touches early in the season, but he shouldn't be a factor in the long term for Ealy. The final roadblock is Isaiah Woullard. He rushed for 428 yards and four touchdowns last year.
#OleMiss Commit RB #13 Jerrion Ealy 5-9/192 displays impressive agility & acceleration. #UAAllAmerica pic.twitter.com/4nvJYbn5Ow

— Matt Caraccio (@Matty_S2S) January 4, 2019
From a pure talent perspective, Ealy is the most exciting back on the roster and it's going to be hard to keep him off the field. His workload should dramatically increase next season. He's a natural athlete who has the short-area quickness to make defenders miss in tight spaces and the speed and burst to run past the opposition. Athleticism won't be the reason if he can't carve out a significant role early in his career. Ealy should be a must-get target in devy drafts.
Keaontay Ingram looks like he has the potential to be a star after rushing for 708 yards and three touchdowns last year. Five-star recruit Jordan Whittington is going to make an impact early in his career. He displayed his talent in the team's spring game, rushing for 62 yards while also catching four passes for 27 yards.
Whittington is one of the better receiving backs in this year's recruiting class. I wouldn't be surprised if they transition him to the slot somewhere down the line if the team picks up another talented running back in the future. He can get downfield and run routes. This is a feature you don't see in many running back prospects in this stage of their career. Not only that, but he's also solid at the catch point.
Jordan Whittington did it all today:

334 rushing yards (#UILState record)
43 receiving yards
377 total yards
6 touchdowns
11 tackles
Offensive MVP
Defensive MVP

State Champion. pic.twitter.com/4qJhTHe4yo

— John Elizondo (@johndelizondo) December 21, 2018
Athleticism is the most important trait for a running back. Whittington has the speed, burst, and quickness to compete at both running back and receiver for the Longhorns. He's a fascinating prospect to keep an eye on. If he gains some size and develops as a runner, then he could be a player we might want to place a few chips on in fantasy.
Hall is historically one of the best high school prospects to ever land in Iowa State. He had a four-star grade and he has the tools to be the team's premiere back in the near future. With David Montgomery gone, Iowa State's head coach Matt Campbell must figure out how to fill the void. Hall could be the piece that keeps the run game afloat.
Check out this hurdle from "Breece the Beast"

Northwest's Breece Hall a stud@BreeceH @NWGRIZZLYFB pic.twitter.com/v5n0MLOp5m

— Chase Shannon (@chase_shannon) September 9, 2017
Unlike Montgomery, Hall projects more as a power back. At 6-foot-1 and 215 pounds, he's already built for the college game. He's an aggressive runner who likes to get north-south and he's always looking to blow up a defender at the point of contact. Hall is still agile for his size and can make tacklers miss in the open field.
It's going to be very interesting how he gels with the offense early on. The coaching staff wants to give Kene Nwangwu and Sheldon Croney Jr the opportunity to prove themselves before they pass the torch to Hall. He could be in a committee during his freshman season, but he should be the team's lead back sooner than later.
Gray is entering a timeshare in Tennessee where Ty Chandler is expected to carry the load. Last year, Chandler rushed for 630 yards and four touchdowns. Injuries prevented Chandler from providing more of an impact last year, but it looks like he's in-store to receive a large share of the touches which will limit the workload for the rest of the running backs on the depth chart.
Tim Jordan is another running back who will siphon touches away out of the backfield. We are going to see a one-two punch from Chandler and Jordan with Chandler receiving most of the carries. He's a player the coaching staff is excited about. Jordan is a physical runner who can pick up the tough yards between the tackles.
@ericdgray1 Congrats to Eric Gray, Tennessee's 2017-18 Gatorade State Football Player of the Year. #GatoradePOY @LausanneFB pic.twitter.com/DdRK4Cjy9c

— Hudl (@Hudl) December 11, 2017
What Gray adds to the team is speed. He can also catch the ball out of the backfield and eat up chunks of yards once he hits the open field. It's going to be hard to keep him off the field. He's bursting with talent and can help the team immediately. Don't be surprised if he starts receiving touches in the back half of the season. If not, he should be a key contributor next year.
There are more freshman running backs who I plan on touching base on in future articles. Don't be worried if I didn't cover one of your favorite backs. College football is receiving another batch of talented runners. The class is top-heavy and has some depth. There will certainly be a few running backs who will come out of nowhere and produce. This is certainly an exciting time to be a college football fan.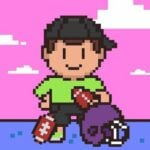 Latest posts by Bruce Matson
(see all)