IDP Projection Marking: Los Angeles Chargers
Hi everyone and welcome to the fantasy off-season. It was a wild ride in 2017 and I'm still recovering, but there's no real off-season in the dynasty world. In the summer I made projections for every IDP in the league I thought would be relevant. You can go back and read all of the 2017 IDP Projections here.
I was right in some places. I was wrong in some places. But either way, it's important to be accountable and honest so I can figure out why and make adjustments in the future. I'll be going through every team and noting where I was right and where I was wrong. To do that I'll show what my projections were, how players actually performed, and how big the discrepancies were.
In the end, it was a typically Chargery season. The team flirted with excellence but also with disaster and ultimately missed out on the playoffs due to self-inflicted disaster. They had some amazingly high points but also some clownish incompetency which all added up to "what might have been?"
Defensive Tackle
It was a weird situation here with five players lining up for between 270 to 535 defensive snaps. Normally that implies some injuries but here there were only five missed weeks amongst the 80 total game weeks between those players. They were fit all season but Gus Bradley simply used them all. That's clearly a bad situation for us in the IDP world and it meant no player recorded more than 16 solo tackles or 15 assists. Darius Philon did manage five sacks (which I'd thought Corey Liuget would snaffle up) but really none of them were really relevant.
Defensive End
[am4show have='g1;' guest_error='sub_message' user_error='sub_message' ]
Wow. There was a long-running Twitter discussion in the off-season about whether Melvin Ingram could finish as a DE1 (with the assumption that Joey Bosa, of course, would be). I was on the side that he would not be but, in reality, both players were electric – and thus tore up predictions. Both players vastly over-delivered on solo tackles whilst also putting up double-digit sacks. I claim no accuracy here at all but also no bitterness. Joey Bosa, in particular, is one of the very best defensive players to watch on an every-down basis so I simply sat back, accepted failure and enjoyed it.
Linebacker
Similar to the situation at tackle, this was a rotisserie almost all season with five players on the field for at least 266 snaps but no more than 506. I was president of the Jatavis Brown fan club prior to the season but even though he ultimately led the team in snaps, he only managed 23 or more snaps twice in his last 11 games. He was seemingly fit but Gus Bradley did not give him the playing time. As a result, he was pretty far down below the predicted numbers – particularly with solo tackles where he finished 35 short.
I thought Korey Toomer would be the second LB on the team and was disappointed again. He got nowhere near to the solo prediction.
Chris McCain was on the list but although MFL had him down as an LB, he was a pretty orthodox defensive end most of the time.
The one player in this group who was really reliable (albeit for just five games) was Denzel Perryman who I did not even include here. That was clearly a big error.
Cornerback
"What could have been" sums up a lot about the Chargers' cornerbacks over the last few seasons and Jason Verrett in particular. He missed almost the entire season here and thus came nowhere near to the numbers I expected. As a result, Casey Hayward and Trevor Williams both played more than expected.
Hayward looked the part of a true number one corner and thus underdelivered against solo tackles. This is something we expect from a high-class cover corner. However, he did manage to get his hands on a huge 26 balls for 22 PDs and four INTs. If you look at his stat line as simply those cover plays preventing completions instead of the solo tackles he'd have made had those balls been caught, you get an idea of how well he played.
Trevor Williams thus stepped into the number two corner role and was targeted pretty heavily. That led to 43 solos for him (way up on my number) as well as an impressive 13 PDs and two INTs.
Lastly, I left the rookie Desmond King off of the list here. It seemed like a very hard route to playing time. It turned out he wasn't nearly as raw as we thought and that his skillset perfectly matched up for playing the modern slot role. His 61 solos tackles and four sacks (!) meant that he was likely near the top of scoring for the position in most leagues. A very big omission from me.
Safety
I spent the summer banging the drum for Jahleel Addae given the way Gus Bradley likes to use his strong safety. He didn't disappoint, as he managed 66 solos and 30 assists, just five away from my total. Tre Boston also had a fine season with an impressive 79 solo tackles. That was pretty close to the predictions but his five interceptions were a nice surprise.
Other
I mad one other glaring omission in Adrian Phillips. He was listed as a safety by MFL but essentially played linebacker for the Chargers – and increasingly through the season. I expect that to continue into next year and therefore he's an extremely valuable player. Not just because of the position allocation (which should change in the off-season) but because he could easily play very similarly given a full season to Telvin Smith under Gus Bradley. They're similar builds after all.
In summary
This was not a great team for me in terms of accuracy. I was far too pessimistic on Joey Bosa and Melvin Ingram, I didn't see the weird five-man rotation system at DT. LB was just a mess, Jason Verrett got hurt and I did not even include Desmond King and Adrian Phillips who are both very valuable. A lot of those events were fairly unpredictable but the season as a whole goes down as a fairly poor result I'm afraid.
I'll regroup, pay particular attention to what the team does personnel-wise and come back stronger and better for 2018.
Thanks for reading.
[/am4show]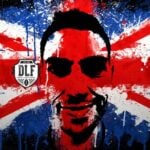 Latest posts by Tom Kislingbury
(see all)