All About the Solo: Week Four
One of the most frustrating things in IDP leagues is seeing your stud linebacker fly all over the field on game days only to see the home score keeper dilute his performance by divvying up his tackles as assists. On the flip side, if your league doesn't score solos and assists too differently, you'll have a better idea of which teams hand out assists like candy. Not everyone knows this, but the NFL does not recognize a tackle as an official statistic. Tackles are scored by the home team's official score keeper and those are the stats you see on the news and websites. The league made an effort to standardize what is and isn't a solo tackle back in 2007 when they sent a video to all NFL teams, but it is still the discretion of the home score keeper. Even after this effort there is a still a large discrepancy from team to team and week-to-week. I will be tracking this throughout the season to give you a better idea of what to expect when choosing your IDPs each week.
[am4show have='g1;' guest_error='sub_message' user_error='sub_message' ]
I have to start this week's recap giving a shout out to my favorite linebacker in the entire league. He'll never see or read this and he'll never know who I am, but Navorro Bowman is everything you want in an NFL linebacker, teammate and human being. He plays the game with a ton of heart and we're lucky to witness his greatness. To see him fight back from the devastating knee injury from two years ago only to suffer another major blow with an Achilles injury is sickening. I wish him a speedy recovery from the shower floor I've been crying on for the last three days.
On to the positives.
Zach Brown continues to be an IDP godsend as he racked up another 18 total this week while also notching his first sack of the year. He now leads the league in total tackles with 52 through four weeks. I don't know how much dynasty appeal he has long term because we haven't seen this kind of production from him before and the Bills drafted Reggie Ragland to man the middle of this defense. If I'm a 2016 contender I ride it out with Brown but if I don't have a shot at the title I'm shopping him to a contender. Maybe you can even flip him to a frustrated Bowman owner. Logan Ryan had 17 total tackles through the first three weeks of the season and then exploded for another 17 tackles in week four alone. Impressive, but highly unlikely to ever happen again. People are asking a lot of questions about Vince Williams in Pittsburgh and wondering if he's worth a pickup. He plays like his hair is on fire and is an ultra valuable player to Steelers but when Ryan Shazier and Lawrence Timmons are healthy he's nothing more than a sub-package player and ace special teamer. If you have really deep benches you can hold him and wait for the next Shazier injury, and you're never too far away from the last or next Shazier injury.
Cory James is the big man on campus in Oakland right now. James took the starting inside linebacker spot away from the underperforming Ben Heeney and is now wearing the green dot and playing 100% of the snaps. It's surprising to see a player like Heeney who the coaching staff raved about all summer and preseason get yanked so early. What changed and how were they so wrong coming into the season? Heeney looked lost and overmatched and definitely deserved the benching but Jack Del Rio usually has an eye for linebackers. It's a bit surprising. James, if not already rostered, will be a hot waiver wire add this week.
A week after playing just nine defensive snaps (13%) for the 49ers, Michael Wilhoite stepped in and played every single snap in week four at the expense of Gerald Hodges. Hodges didn't play a single defensive snap against the Cowboys while Wilhoite joined Eric Reid as the only 49ers to play 100% of the defensive snaps. With the injury to Bowman it looks like the two starting linebackers will now be Wilhoite and Hodges. They should both be rostered in your league because they're going to see a ton of snaps playing on a bad defense and opposite a worse offense.
Avery Williamson and Will Compton each had another strong outing in week four. Both of these players were sleeper picks coming into 2016 and it looks like they're going to not only pay off, but could come in real handy with all of the injuries happening already. Don't think I overlooked Luke Kuechly either. There really isn't anything I can say about him to do his game justice. Even though the Panthers defense is broken, he is still performing and his 46 total tackles trail only Zach Brown in the NFL.
In a somewhat shocking move, the Indianapolis Colts cut Sio Moore, their leading tackler, on Tuesday. This is a reminder that there's a big difference in being good in IDP and being good in the NFL. Moore isn't very good but was in a situation where he could rack up fantasy stats. It's going to be interesting to see who the Colts put in his spot during this bye week. Josh McNary and Antonio Morrison split snaps with Moore on Sunday, each playing about 35% of the snaps. Keep an eye on T.J. Green though. He's a strong safety the Colts want to get on the field and may move him into the "dime backer" role in the box while leaving Clayton Geathers and Mike Adams at safety.
Follow me on Twitter @OlingerIDP.
[/am4show]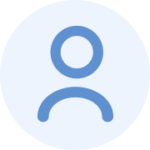 Latest posts by Eric Olinger
(see all)