Divisional Debriefing: Week Fourteen
Each week we give a player from each division a "Player of the Week" honor. In an attempt to not cram the same info down your throat you might find elsewhere, we are going to try to focus on players who weren't draft day all-stars. In some cases they won't even be rostered in re-draft leagues, but guys that are worth stashing in dynasty leagues. We are going to focus on guys that have yielded the greatest return on your investment. You don't need to be told Andre Johnson had a great day. He was drafted in such a spot that it was expected. Same with Julio Jones, Steve Smith (Car), and Arian Foster. That's not to say we won't honor a truly elite performance, especially from rookies.
As part of a group collaboration, members of the DLF Staff have chosen to represent a division and will be selecting which players will be getting the "gold star" for the week. As an added bonus, I will also include the most impressive IDP performances of the week for each division, because defensive players need love too!
Here is who is will be nominating players for each division:
AFC West – Steve Wyremski
AFC East – Paymon Shokoohi
AFC North – Eric Olinger
AFC South – Tim Stafford
NFC West – The FF Ghost
NFC East – Jarrett Behar
NFC North – Jacob Feldman
NFC South – Ryan McDowell
AFC East
Aaron Hernandez, TE NE
Generally this award doesn't go to "obvious choices," but given the injury issues Hernandez has had all year, I felt compelled to acknowledge his performance this week. It was timely, given that it was the beginning of fantasy playoffs for most leagues. His eight receptions and two touchdowns, I'm sure, impacted many playoff matchups. He's Tom Brady's number one target right now.
IDP- Cameron Wake, DE MIA
After a frustratingly slow start to the season, Wake is finishing on a high note. With 14 sacks on the year and five and a half over his last four games, Wake is being overlooked on the national stage, but this defense is perfect for him and his dynasty stock.
AFC South
Kenny Britt, WR TEN
The change in OC appears to have created a resurgence in Kenny Britt's fantasy relevance.  Britt owners haven't seen a stat line like 8 for 143 in over a year.  If you're a Britt owner in your dynasty league, you've held tight through some tough times.  I like him as an upside WR2 for 2013.
IDP- Vontae Davis, CB IND
Vontae, go "call your Grandma," you're the AFC South player of the week. Davis, when healthy, has been a dynamic playmaker for the Colts since coming over from the Dolphins. With seven solo tackles, an assist, one sack, and three tackles for loss, Davis is playing all over the place and versatility goes a long way in IDP leagues.
AFC North
Mike Wallace, WR PIT
I was trying to avoid the big name guys or repeat winners, but Wallace wins for a couple reasons. First, he was down right awesome against San Diego, catching seven balls for 112 yards and two touchdowns in Ben Roethlisberger's return. Second, this off-season will be very interesting for Wallace after turning down the contract extension during the preseason that was later given to Antonio Brown and the "co-starter" label given to him by head coach Mike Tomlin. Wallace and Roethlisberger are a perfect pair and if he leaves it will be very interesting to see where he ends up and who becomes the Steelers' new Mike Wallace.
IDP- Geno Atkins, DT CIN
If not for a couple guys making a serious run at Michael Strahan's single season sack record, Atkins would be garnering a lot more attention for league Defensive MVP. A favorite of film gurus everywhere, Atkins is also a top three IDP defensive tackle. Over the last four games he has totaled three and a half sacks, registering at least half a sack in each game. Dynasty IDP players need to really take note, he's 24 years old.
AFC West
Rod Streater, OAK WR
After lighting it up in training camp, Streater hit a brick wall once the regular season rolled around. Now, with Denarius Moore and Carson Palmer struggling with their connection, Streater has stepped up. Over the last two weeks, he has 11 targets, which he's converted into seven catches for 196 yards and a touchdown. This past week he also played 79 percent of the team's snaps which is his highest level since week one. Streater is still worthy of a stash or hold depending on league size.
IDP- Miles Burris, LB OAK
There wasn't a lot to choose from in the AFC West this week so I want to focus on a rookie with a bright future. Since getting the full time gig, Burris has been putting up some very nice LB3+ numbers in an every down role for the Raiders. Sunday was no different with five solo tackles and two assists. Burris is a very nice dynasty buy/hold as a very intelligent hard worker on a team severely lacking intelligent hard workers.
NFC East
David Wilson, RB NYG
Finally!
David Wilson has teased this game breaking ability all year long but never given an opportunity due to being in the coach's dog house for ball security issues. Well, injuries to your top two running backs will bring anyone out of the doghouse. Wilson did not disappoint. He responded with a 97 yard kickoff return for touchdown, a six yard touchdown run, and an awesome 52 yard scamper for his third score of the day. When it was all said and done, he totaled 100 yards exactly rushing and 227 kick return yards. We all thought we would see this game breaking ability a lot more this year but better late than never and with Ahmad Bradshaw's legs being rebuilt annually, Wilson has a big future in New York.
IDP- Anthony Spencer, OLB DAL
With a depleted linebacking corps in Dallas, Spencer has taken over and has been on tear recently. Against the Bengals on Sunday he had five solo tackles, six assists, and two more quarterback sacks, which set a new career high for sacks in a season at eight and a half. Over the last three weeks Spencer has totaled 29 tackles and four sacks. Ride him while he's hot.
NFC South
Cam Newton, QB CAR
Panthers quarterback Cam Newton did something in week 14 against the Falcons that only one other player had ever done – throw for over 250 yards and rush for over 100. Newton totaled 287 passing yards for two scores and he ran for 116 yards and a touchdown on only nine attempts as he led the Panthers to an upset victory over the division rival Falcons. While Newton had somewhat of a slow start to the season, he is now back among the elite fantasy quarterbacks in the game and makes a great weekly start for your fantasy playoffs. He will also be a very high dynasty pick in drafts this off-season.
IDP- Curtis Lofton, MLB NOS
A lot of people were worrying about Lofton's role since Jonathan Vilma returned from suspension. Was it a coincidence his production dipped a little, or was it scheme related? Talent usually prevails and this is what happened with Lofton. In my opinion, it was simply a coincidence that the dip in production and Vilma's return coincided. Lofton had a team high nine total tackles, seven solo, versus the Giants and should continue to lead the Saints in tackles. Step away from the ledge.
NFC North
Joique Bell, RB DET
The NFC North offenses continue to be very predictable, and I've already talked about all four key players. The Bears run through Brandon Marshall, the Vikings through Adrian Peterson, the Lions through Calvin Johnson, and the Packers through Randall Cobb. If you're looking for consistent, high level fantasy production out of just about any other non-QB in the division you've probably been disappointed.
One situation to watch is the backfield for Detroit. Mikel Leshoure is the starter and definite short yardage guy, but Joique Bell is the passing down back and change of pace. The Lions have been playing from behind an awful lot, which means Bell has been seeing just about equal snaps to Leshoure. In PPR leagues, Bell is probably the guy to own. In touchdown heavy leagues, stick with Leshoure. It will be interesting to see how this situation plays out over the next few weeks and heading into next year.
IDP- Nick Roach, LB CHI
Filling in for the injured future Hall of Famer Brian Urlacher, Roach finished the game second on the team in tackles with five solos, four assists, and two tackles for a loss. The tackles for loss is the nice stat to see. Instead of dropping into coverage, the Bears are letting him attack, which is what he is better at. For anyone looking for an injury fill in, you could do a lot worse than Roach.
NFC West
Seattle Seahawks D/ST
Well, we know it's going to be a Seahawk, but which one? I decided to go with the defensive team effort of the entire Seattlet team. An astounding eight turnovers coupled with three sacks en route to a shutout and it's safe to say that if you started the Seattle defense you are a very happy fantasy football player this week. I can't think of a defensive performance all year long that even comes close to what we saw from Seattle on Sunday. Brutality at its finest!
IDP- Aldon Smith, OLB SF
It feels like every week it comes down to Aldon Smith, Bobby Wagner and Daryl Washington for this honor, but since The Ghost nominated the Seattle unit already I am going to give props to the second year player with an all time record in his sights, Aldon Smith. With two more sacks against the Dolphins, Smith is now up to 19.5 with three games to go and three behind Michael Strahan's all time record for sacks in a season. I'm rooting for him to get it.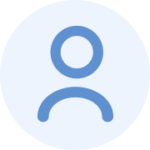 Latest posts by Eric Olinger
(see all)