The cardiac cats may be the most unpredictable team in the NFL, not just the NFC South.  It seems they compete one year and disappoint the next.  With John Fox's seat seemingly getting warmer, they have a pivotal season ahead of them.  Balancing the pressure to win and still trying to develop a large contingency of young players is an incredibly arduous task for this organization.
From a dynasty fantasy football perspective, there are likely more questions than answers with the Panthers.  Can they develop a QB?  Can Steve Smith overcome his latest setback and still produce at a No. 1 WR level?  Can Jonathan Stewart and DeAngelo Williams repeat as back-to-back 1,000 yard rushers?  Will someone step up in the WR corps to give Smith the help he's so desperately longed for?  We analyze the fantasy values of the Carolina players in an attempt to answer some of those questions in the latest installment in our dynasty capsule series.
Players in their Prime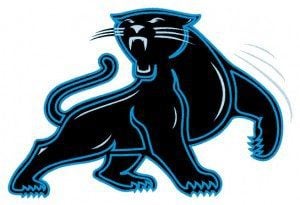 DeAngelo Williams RB
This is likely one of the last few years where Williams will fit this category.  Normally, the committee approach diminishes the value of RBs.  While it certainly has tempered some expectations for Williams, the boost Jonathan Stewart has given the Panthers has likely extended his career.  If he stays in Carolina long-term, I'd expect at least two or three more very productive seasons. Dynasty owners would be thrilled for a repeat performance of 1,117 yards and 7 TDs.
Rising Players
Jonathan Stewart RB
"The Daily Show" showed what he could do as a featured back when he had 440 yards and 3 TDs in the last three games of 2009.  For the season, he led Carolina with 1,133 rushing yards and 10 rushing TDs, with a yards per carry average of over five.  The sky's the limit for him, especially when you consider there will most likely be a time where Williams is no longer in his way.  Stewart looks the part of a future No. 1 RB and you can't help but compare the Priest Holmes and Larry Johnson situation a few years back to this one between Stewart and Williams.  Given the chance, Stewart is ready to explode.
Brandon LaFell WR
It's very unusual for a rookie WR to have a chance at starting on opening day, but it's right there for LaFell.   He has great size at 6′2″ and 211 pounds, but there are some questions about his speed after he ran in the 4.6 range before the draft.  His lackluster production in his last season at LSU also can't be totally discounted, but LaFell passes the eye test.  He needs to take this golden opportunity and run with it.
Jimmy Clausen QB
There weren't too many mock drafts that predicted Clausen would end up in Carolina, but the Panthers won't complain.  He has all the ability and physical attributes to be a fine QB, but questions about his leadership remain.  It's time for Jimmy to hit the film room and make the notoriously cautious coaching staff believe in him.
Players with Falling Values
Steve Smith WR
The broken arm is just the latest setback for the dynasty stock of the aging Smith.  When you consider his recent comments about not wanting to be the No. 1 WR as well, you have fantasy owners wanting to sell instead of buy.
Matt Moore QB
It's difficult to put Matt Moore in the "falling value" category when you consider how well he played at the end of the season.  However, the drafting of Clausen clouds his future a bit.  The job is his for now, but the margin for error may not be as great as we anticipated this year.  He would have been in the "rising value" category before the draft, but only a gypsy can tell us what's going to happen here.
Dwayne Jarrett WR
We don't need a fortune teller for this one!  Jarrett has been another in the long list of USC disappointments.  He struggles to run consistent routes and he simply can't separate from defenders easily.  He's had so many opportunities and made virtually nothing of them.  The Smith injury will likely be no different.
Sleeper
Armanti Edwards WR
Fans of DynasyLeagueFootball.com know how much we like the former Appalachian State QB's chances at the next level.  He has an "it" factor that has shown up big time at Spring practices and what should be an incredibly difficult transition to WR is coming much more naturally than expected.
Super Sleepers
Kenneth Moore WR/KR
He's more of a special teams weapon, but word has it that he lined up with the first-team offense ahead of many others at a recent practice.  Is this a sign that he's progressing towards a bigger role?  It's doubtful, but worth keeping an eye on.
Hunter Cantwell QB
Many local beat writers believe Cantwell would be the choice if Moore fails to impress early.  Can he really hold off Clausen?
Tyrell Sutton RB
Three super sleepers off the same team, you ask?  Well, it could easily be four if we counted Mike Goodson.  Sutton has been very impressive in preseason action and played well in spot duty last year.  He's a long shot for production as long as Williams and Stewart are around, but he or Goodson could be the next handcuff in a run-oriented offense.
Summary

The Panthers are very much a team in transition.  Gone are the days of Jake Delhomme and Steve Smith carving up defenses.  There are some very intriguing prospects on this roster, though.  It's very difficult to project where a fantasy gem may come from, but this certainly seems like a likely possibility.

Latest posts by Ken Kelly
(see all)